Trump was joked about in late-night TV more than any public figure ever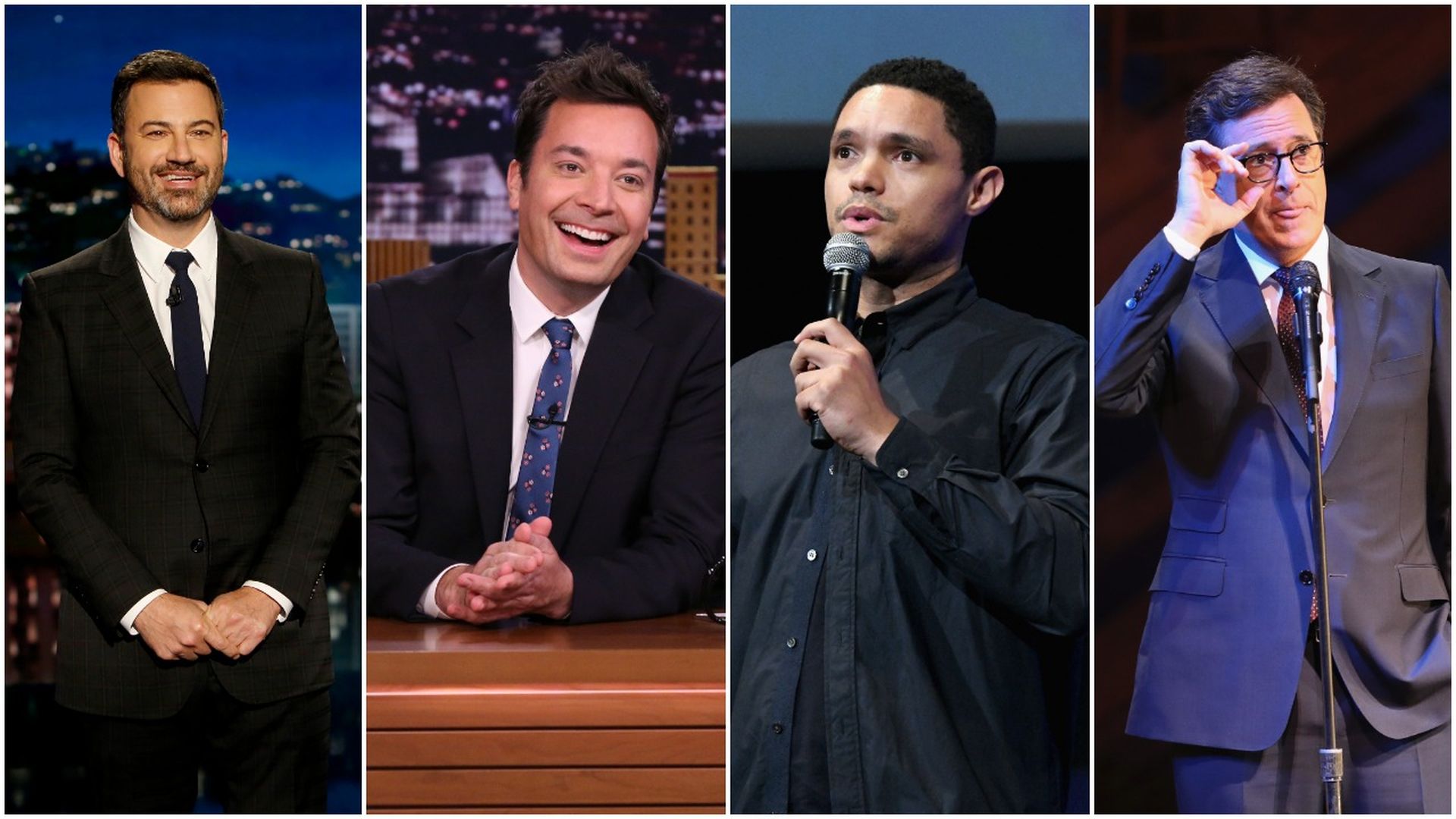 President Trump has been the punchline of late night TV more times over the past 26 years than any other public figure, the Associated Press reports.
The big picture: A think tank studied all 6,337 political jokes in the monologues last year, and Trump was the subject of nearly half of them. He beat his own record from 2016, notes the study, which used monologues from Stephen Colbert, Jimmy Fallon, Jimmy Kimmel and Trevor Noah. The prior record-holder was President Bill Clinton in 1998, the year of the Monica Lewinsky scandal.
Go deeper