Trump says Macron's "EU army" plan is "insulting"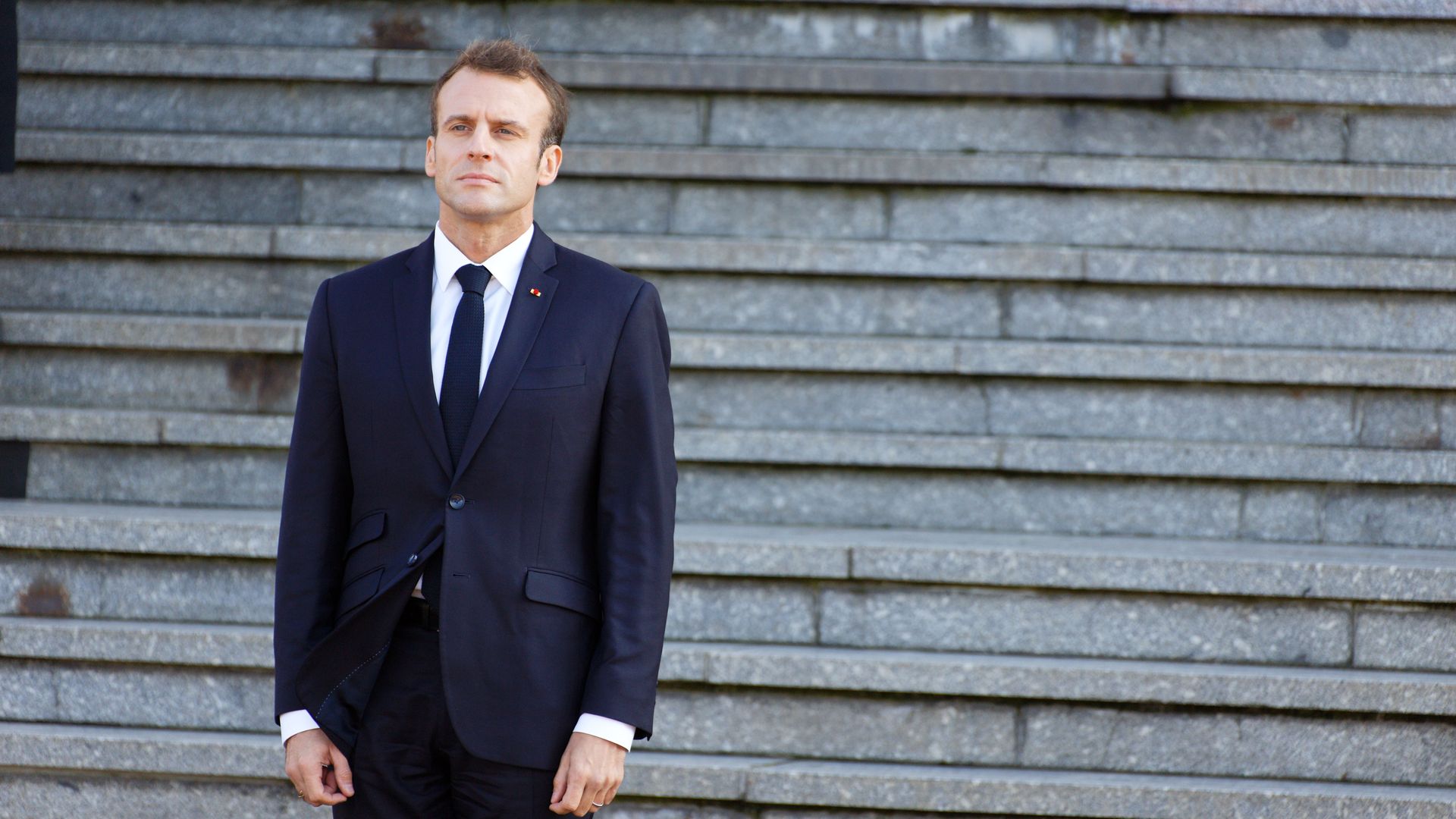 On his way to Paris, President Trump tweeted his dissatisfaction with French President Emmanuel Macron's suggestion that Europe should build its own military defense against the U.S., China and Russia, calling the idea "very insulting" that Europe feels it needs protection from the U.S. instead of by the U.S.
The backstory: Macron is a proponent of "European sovereignty," meaning that Europe must have its own foreign and defense policy rather than relying on the U.S., Axios' Dave Lawler explains. Trump appears to be taking offense to Macron's characterization of the U.S. as one of the powers Europe must be wary of .
Go deeper