#MeToo gets results: 75% of officials accused will be gone by 2019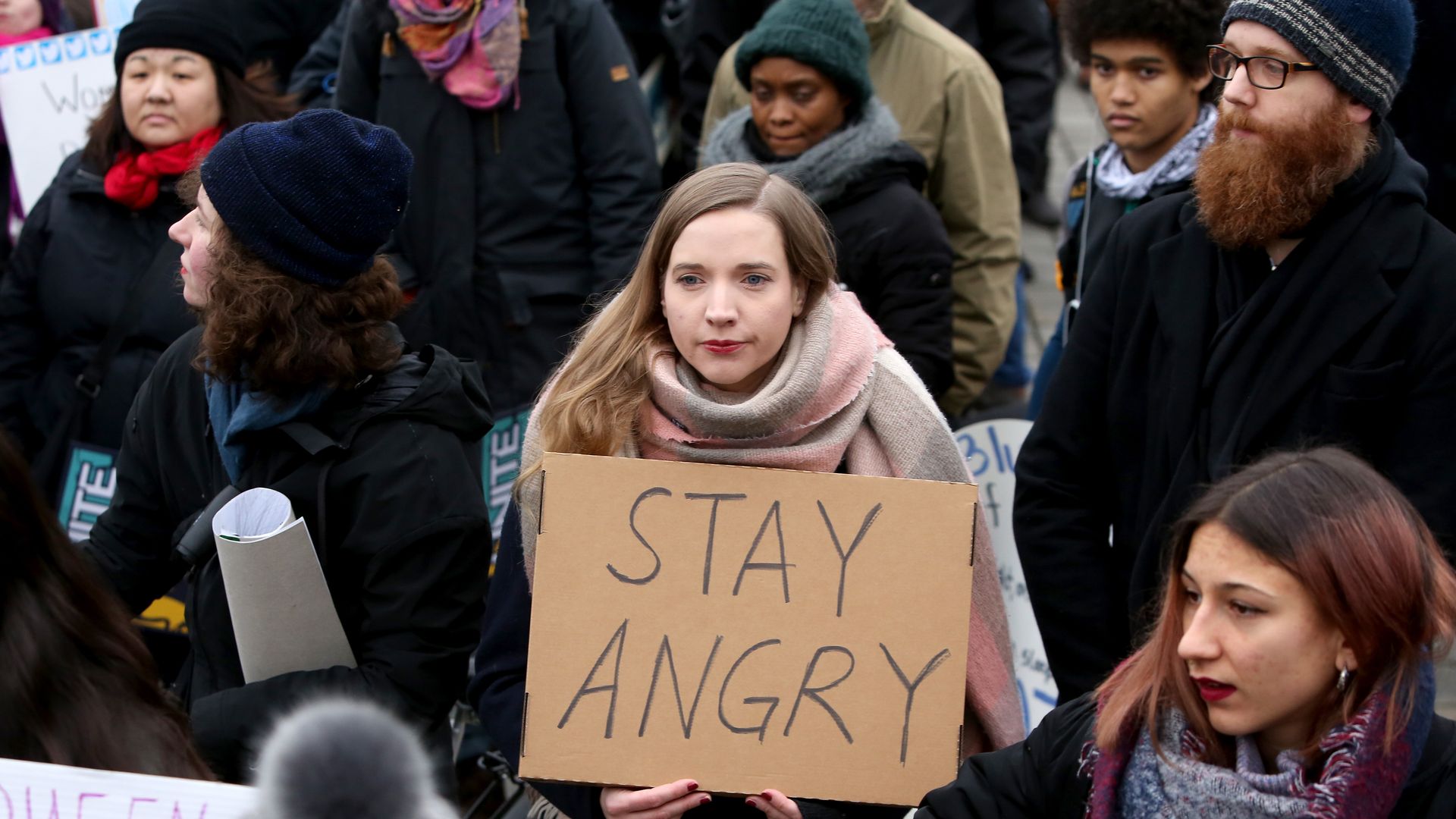 Of the 138 elected and appointed officials accused of sexual misconduct in the last election cycle, 104 will be out of office by January 2019, according to a new study by Georgetown Law Professor Jamillah Bowman Williams.
The big picture: The #MeToo movement swept across industries, and confronted politicians from state legislature to the top of federal government. Men accounted for 135 of the officials accused of harassment, assault, violence against women, or other sexual misconduct.
Details: Williams' research identifies the accused as 14 members of Congress, 84 state lawmakers, 13 other elected officials, 25 appointed officials and two former government officials currently running for office.
18 of them were accused in the 10 months leading up to the #MeToo movement's beginning; the other 120 were accused after the news of Harvey Weinstein broke.
77 of those accused were not in the running for re-election on Tuesday because they decided against it, resigned, or retired. Two committed suicide.
9 officials were removed from office.
15 lost their primaries.
Yes, but: 27 officials ran for office again in the midterms, and 23 were re-elected or elected to new positions. One race is headed for a recount. Williams writes in the report that voters "were focused on other political issues, such as health care, immigration, and the economy."
The accusations against those 27 range from negligence — including Jim Jordan (R-Ohio) — to a rape accusation against State Sen. Joe Fain (R-Washington). They also include harassment, domestic violence, and sexual assault.
Two of those 27 lost their races to women.
The bottom line: The #MeToo movement had a profound impact on the conversation around sexual harassment and assault, and in encouraging survivors to come forward and confront their abusers. But it's unlikely this is nearing its end.
Go deeper