3. Jeff Flake and Chris Coons to push a vote on Mueller protection bill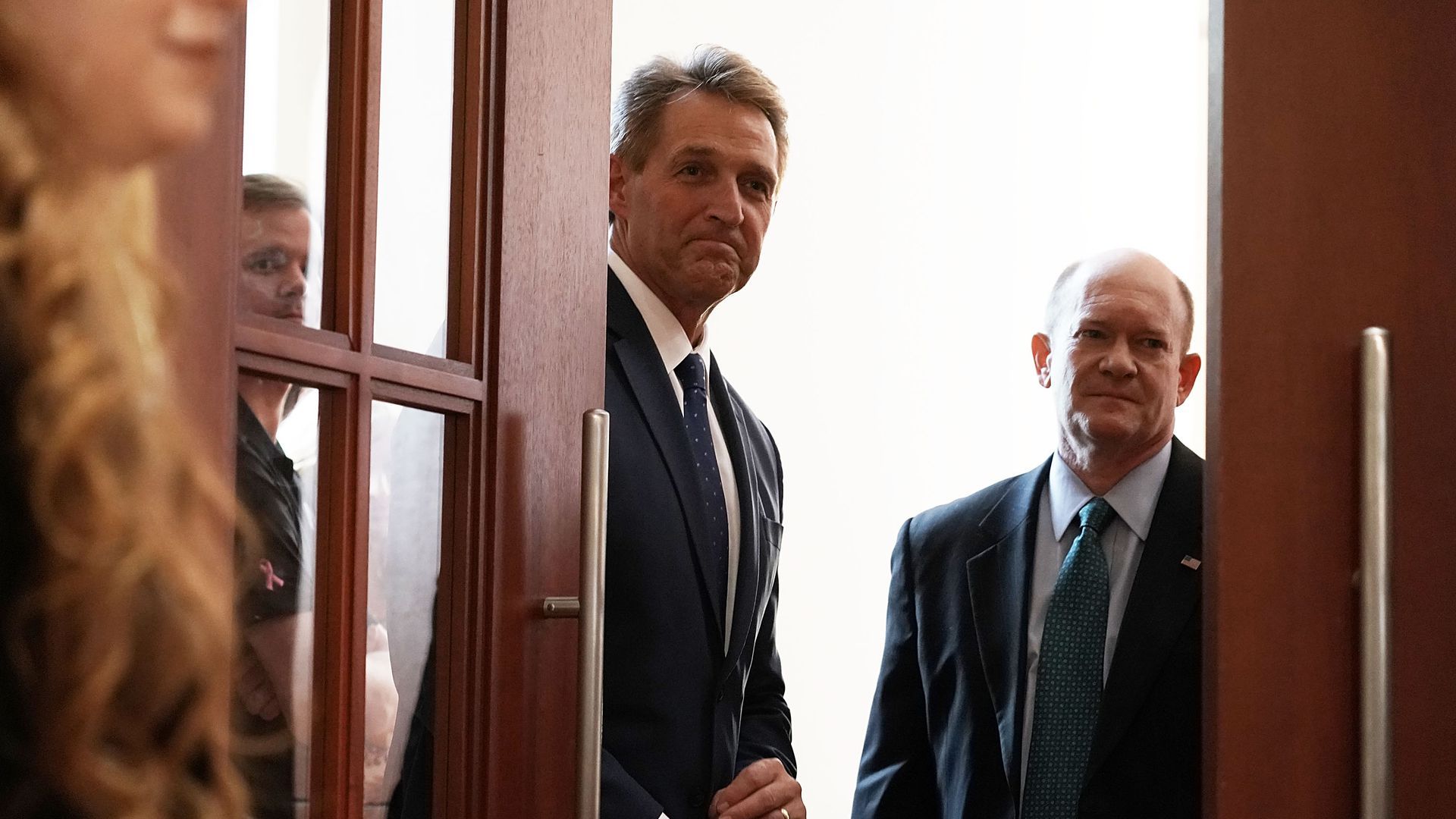 Senator Jeff Flake (R-Ariz.) said Thursday that he and Senator Chris Coons (D-Del.) will push for a floor vote next week on a bipartisan bill that would safeguard special counsel Robert Mueller's ongoing probe into potential Russian collusion and ties to Trump's 2016 campaign.
Why it matters: The renewed interest in the measure comes in response to Attorney General Jeff Sessions' abrupt resignation on Wednesday at the request of President Trump, which immediately raised questions about the fate of Mueller's investigation. President Trump's elevation of Justice Department chief of staff Matthew Whitaker to acting attorney general means that he will assume control of the investigation. There have been mounting ethical concerns about Whitaker's role as he has publicly criticized Mueller's probe in the past.
Go deeper