The candidates running for high-stakes House leadership seats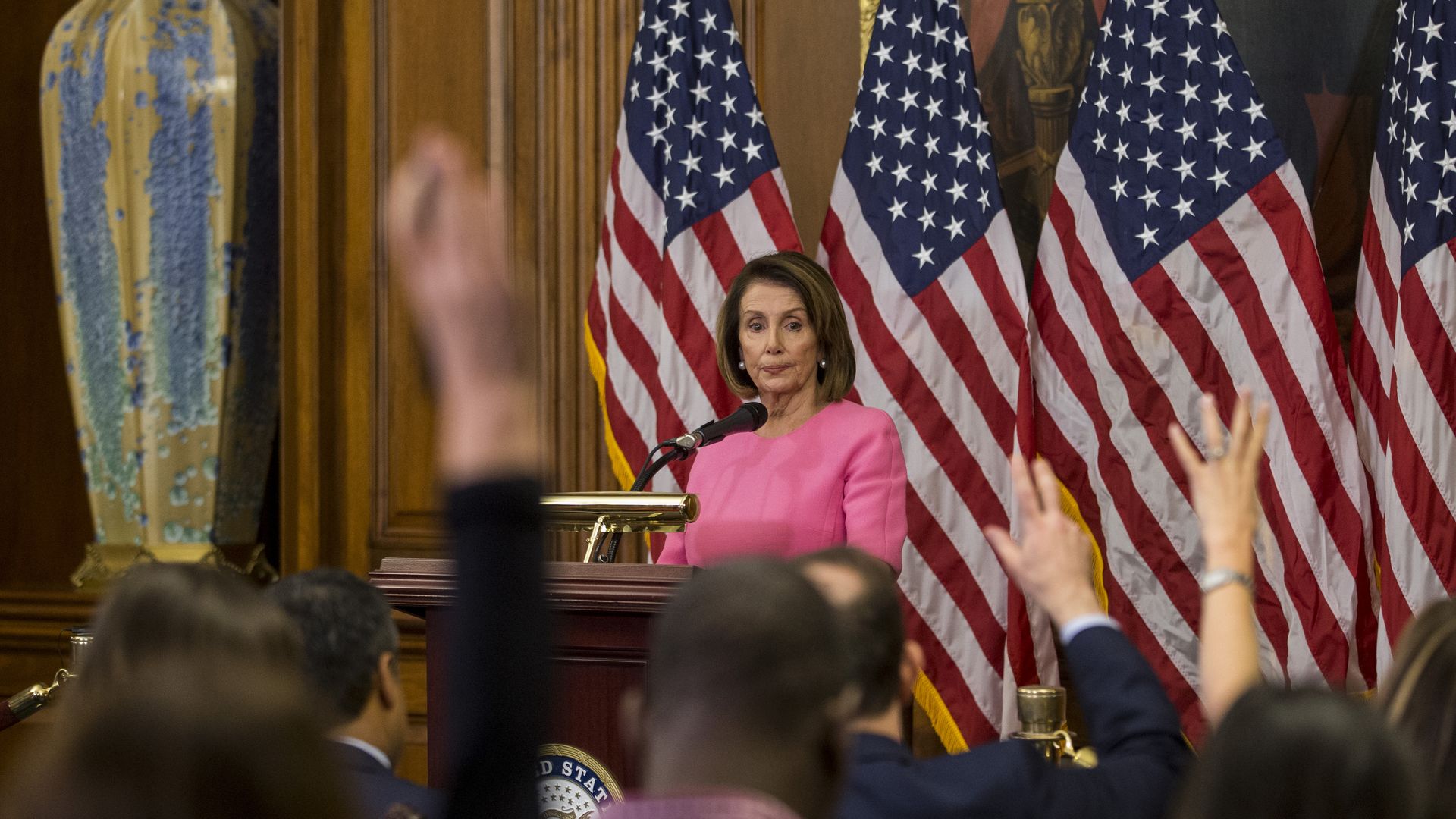 House Democrats have retaken the majority from Republicans, setting the stage for potentially contentious leadership fights on both sides of the aisle.
Driving the news: Republicans will be without their former leader in the retiring Paul Ryan, while ten Democratic incumbents or incoming members told Politico that they plan to vote against Minority Leader Nancy Pelosi, who has expressed confidence that she is 100% going to be speaker again.
Potential Democratic leadership candidates
Speaker of the House: House Minority Leader Nancy Pelosi.
Majority Leader: Democratic Whip Steny Hoyer said he'll "certainly be running for majority leader," per The Hill.
Majority Whip: Rep. James Clyburn intends to stay in the number three position and run for majority whip, The Hill reports.
Assistant Majority Leader: Reps. David Cicilline, Cheri Bustos, and Ben Ray Lujan.
Democratic Caucus Chair: Reps. Barbara Lee and Hakeem Jeffries.
One more thing: Chairman of the Congressional Black Caucus Cedric Richmond wrote a letter at the beginning of this month calling for an African-American Speaker of the House or Majority Leader, per CBS.
Potential Republican leadership candidates
According to RollCall:
Minority Leader: Reps. Kevin McCarthy and Jim Jordan.
Minority Whip: Rep. Steve Scalise
GOP Conference Chair: Rep. Liz Cheney.
NRCC Chair: Reps. Roger Williams, Tom Emmer, Mimi Walters, and Ann Wagner.
Policy Chair: Reps. Gary Palmer and David Schweikert
Go deeper... Pelosi: Dems will seek compromise but stand ground if not possible
Go deeper