China's growing influence swallows global criticism on human rights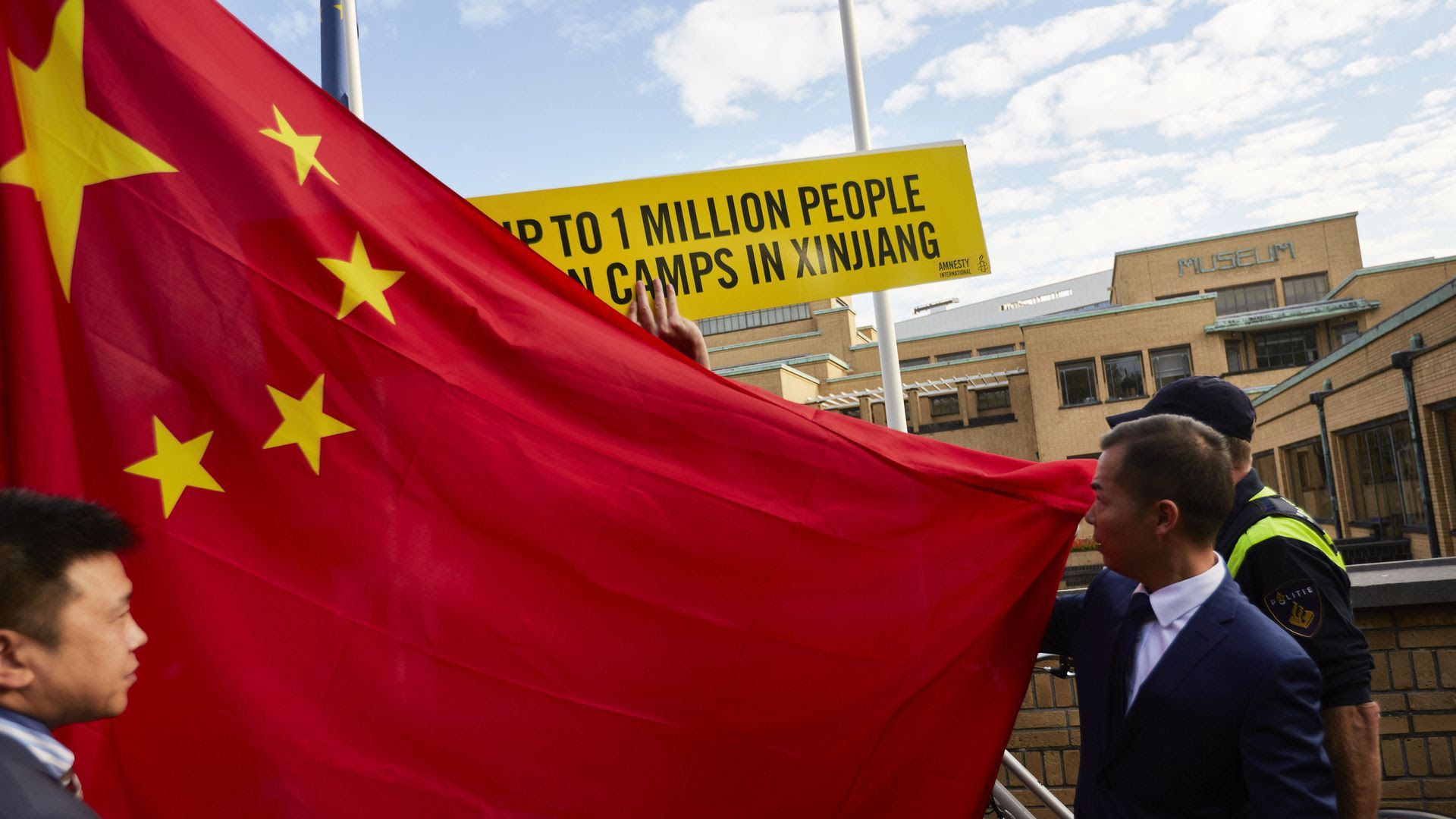 China's government is cracking down on dissent at an alarming pace and detaining up to 1 million Muslims in "re-education camps," but at a UN Human Rights Council review this week, many countries saw fit to applaud China's human rights record, rather than criticize it.
Why it matters: China's economic power and investments around the world aren't just increasing its global influence — they're making countries far more reticent to speak out about Beijing's abuses at home. Sophie Richardson, China director at Human Rights Watch, tells me, "We might be moving onto the next bad phase where we not only see how few countries are critical of China, but how many are willing to be cheerleaders."
Case in point: Pakistan and Kazakhstan have both been directly affected by China's mass detentions in Xinjiang, with citizens or family members from both countries being held. Both are also heavily reliant on Chinese investment and trade. Neither criticized China at this week's review, the first since 2013, which featured comments from 150 countries.
Countries that did speak out included Japan, Germany and the U.S., which called on China to close the internment camps and free the "possibly millions" being held.
China's Vice Foreign Minister responded to the criticism: "We will not accept the politically driven accusations from a few countries that are fraught with biases, with total disregard for facts. No country shall dictate the definition of democracy and human rights."
Richardson notes that Muslim countries were notably silent on the treatment of China's Muslim minority. She put it this way:
"If any other government in the world was credibly accused of detaining 1 million Muslims, I think we can reasonably conclude there would be calls for a debate in the UN Security Council. Demands for an investigation. Because China is so powerful both within and outside of the UN, that's probably not going to happen. The net effect is that China may well get away with this."
Brookings' Ted Piccone documents China's success in limiting criticism in international institutions in a recent report:
Beijing is "building a strong coalition within the UN, mainly of developing countries more vulnerable to Beijing's economic and political pressure and which share its wish to prioritize development over human rights."
"European states, however, are not doing as much as they could to stand up against China on human rights. Explanations include protection of their growing economic and commercial interests with the Asian giant as well as geostrategic and political goals in managing China's rise."
The bottom line: "It's not just that the tone of the discussion is getting softer, or that the topics under discussion are softer, it's that the institutions themselves are under threat from China," says Richardson. "If you can't have a conversation about what's happening in Xinjiang [at the UN], you're not going to have that conversation anywhere."
Go deeper