Automakers square off over next-gen connectivity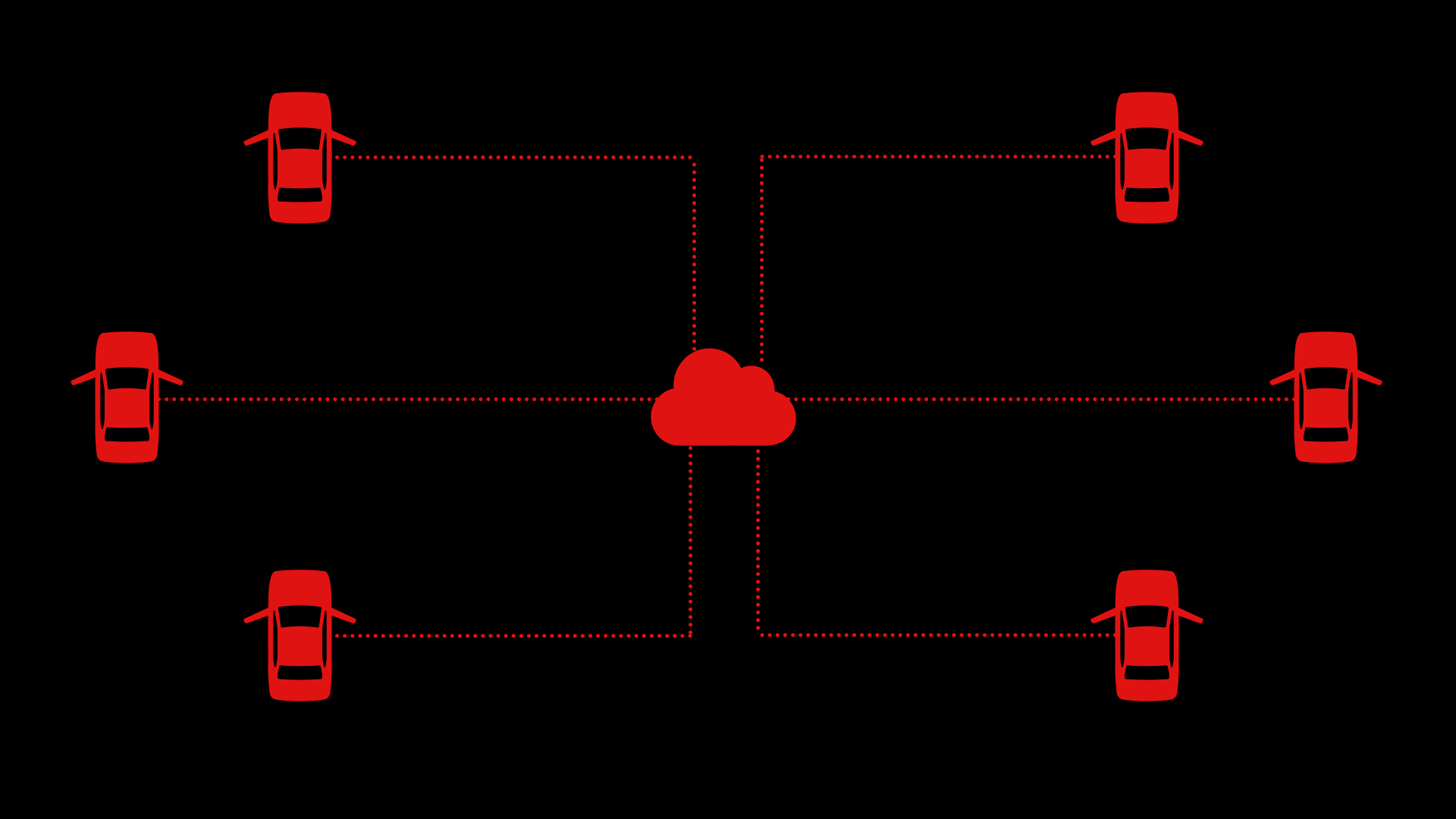 Next-generation networks are expected to enable faster, more reliable data transmission and accelerate the deployment of better, safer autonomous vehicles. But a debate is raging over the right technology to achieve this vehicle-to-everything (V2X) connectivity.
Why it matters: If cars can coordinate themselves at intersections and report on road hazards, accidents could start to become a thing of the past. But for the safety benefits to be comprehensive, vehicles will have to communicate in a standardized language.
Background: In 1999, the U.S. federal government set aside part of the communications spectrum in the 5.9 GHz band for communication dedicated to improving vehicle safety.
As a result, certain automakers, as well as city and state administrations, began to implement Dedicated Short Range Communication (DSRC) — essentially a version of WiFi — by installing in-vehicle communication devices and road side unit (RSU) infrastructure.
Where it stands: Until recently, DSRC was the only available V2X technology. But now that cellular vehicle-to-everything (C-V2X) — which takes advantage of improved cellular networks — has emerged as an alternative, the companies and cities that have already invested in DSRC are hesitant to abandon it despite the newer technology's speed advantages. And automakers want global consistency on a single solution.
Automakers that were early adopters of DSRC are on one side of the debate, while those that didn't invest in DSRC are keen to exploit the advantages of C-V2X. 
Because C-V2X leverages cellular networks, it won't require a massive deployment of the RSU's necessary for DSRC. However, it remains largely untested at scale.
What to watch: Unless the U.S. government mandates DSRC (which it has been unwilling to do), many feel a cellular approach will be the winner. Europe is leaning toward DSRC but the progress of C-V2X in China may prove decisive.
Go deeper: Automaker policy teams alternately make the case for DSRC and for C-V2X.
Eric Jillard is head of automotive industry at the World Economic Forum.
Go deeper