Hunkering down for the AV race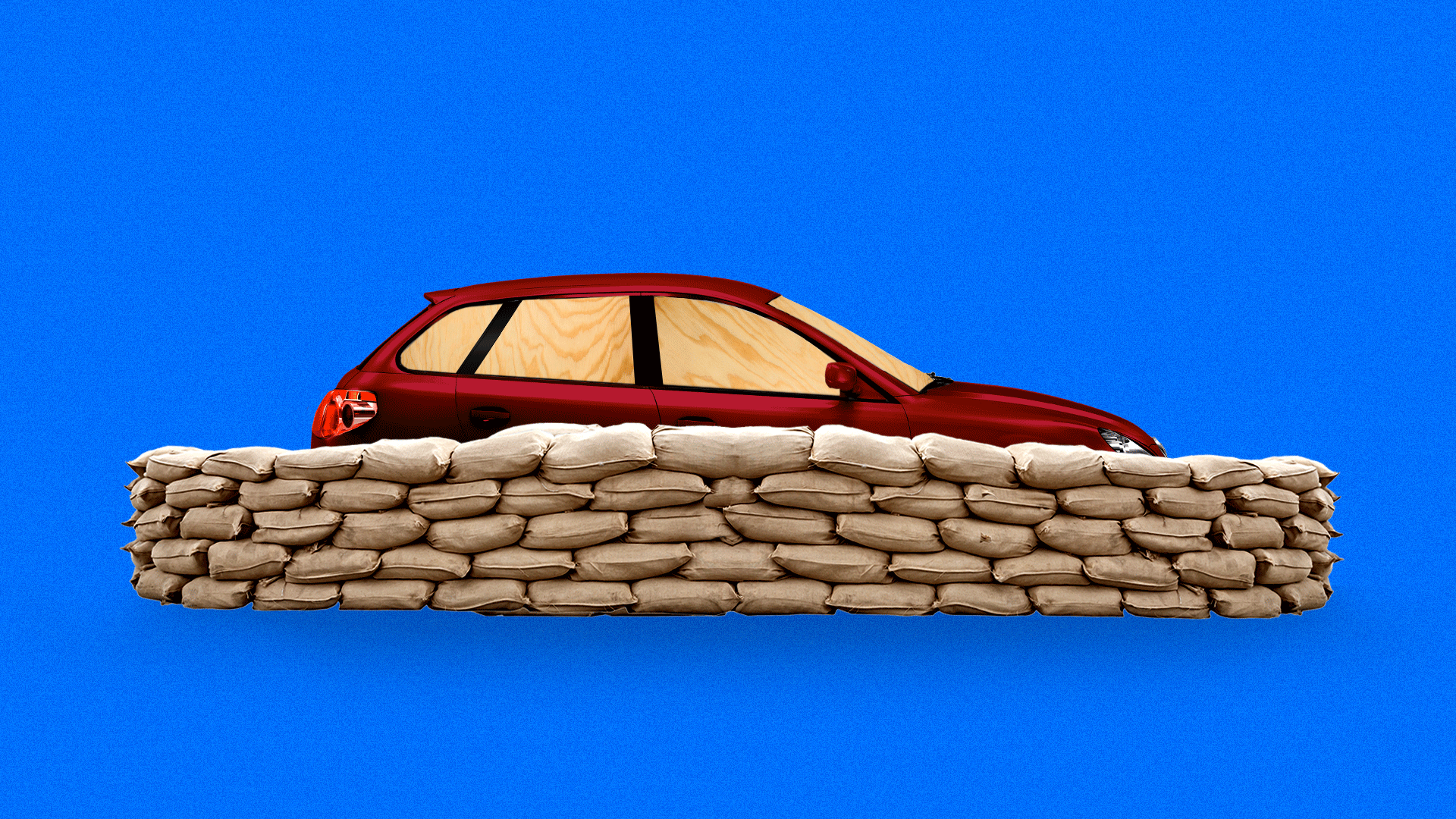 In Silicon Valley and Detroit, there seems to be a shared view that the first company to deploy self-driving vehicles at scale will have a huge competitive advantage. Chris Urmson, co-founder and CEO of start-up Aurora Innovation, tells Axios he is less worried about leading the self-driving car race than surviving to the end.
The big picture: Scores of auto and tech companies are sinking massive amounts of capital into autonomous vehicle technology, but only a handful of trusted players are likely to survive the inevitable shakeout.
"It's not about being first. It's about getting to the finish line. If we can get to the finish line, we'll be in really good shape."
— Chris Urmson, Aurora
The background: Urmson is a roboticist who led the Carnegie Mellon University team behind "Boss," the self-driving Chevrolet Tahoe that won the Darpa Urban Challenge in November 2007.
He has 19 years of AV experience, including as head of Google's self-driving car project, now known as Waymo.
Urmson left Google in August 2016 and started Aurora in January 2017 with two partners, former Tesla AutoPilot engineer Sterling Anderson and former Uber self-driving car researcher Drew Bagnell.
What's happening now:
Aurora has grown to 180 people, half in Pittsburgh and half in Silicon Valley.
Its focus is developing an automated driver, not building cars.
The company has development deals with Hyundai, Volkswagen and Byton, the Chinese electric car startup.
Aurora's mission is to deliver self-driving technology "safely, quickly and broadly," which means scaling up around the world and across economic strata.
"This isn't a toy for rich people. It's a way to make getting around safer and easier."
— Chris Urmson, Aurora
Where it stands: Aurora still has several years of work ahead to achieve the desired system reliability and robustness, says Urmson. The hardest part: understanding humans and predicting their "weird" behavior.
What to watch: Some day people may have their own self-driving cars, but Urmson says first we'll see shared robo-taxi fleets in urban areas.
Long-haul autonomous trucks get a lot of attention, but Urmson doesn't believe that's a safe or smart way to start applying AV technology.
Level 3 autonomy, in which the car and driver pass control back and forth, is not realistic, Urmson says.
"If you're reading a book or watching a movie and suddenly (the car) says 'drive now', good luck. You don't really understand what's happening around you at that moment."
While other companies are pushing out self-driving features piece by piece, making cars gradually more capable, Urmson says Aurora is aiming for full Level 4 autonomy.
With so much hype around self-driving cars, it's easy to get distracted by the competition. But Urmson is intent on keeping his team focused on the finish line "so that as that reckoning comes, we'll be able to make it through and push this technology forward." 
Go deeper