Midterms send STEM specialists to Congress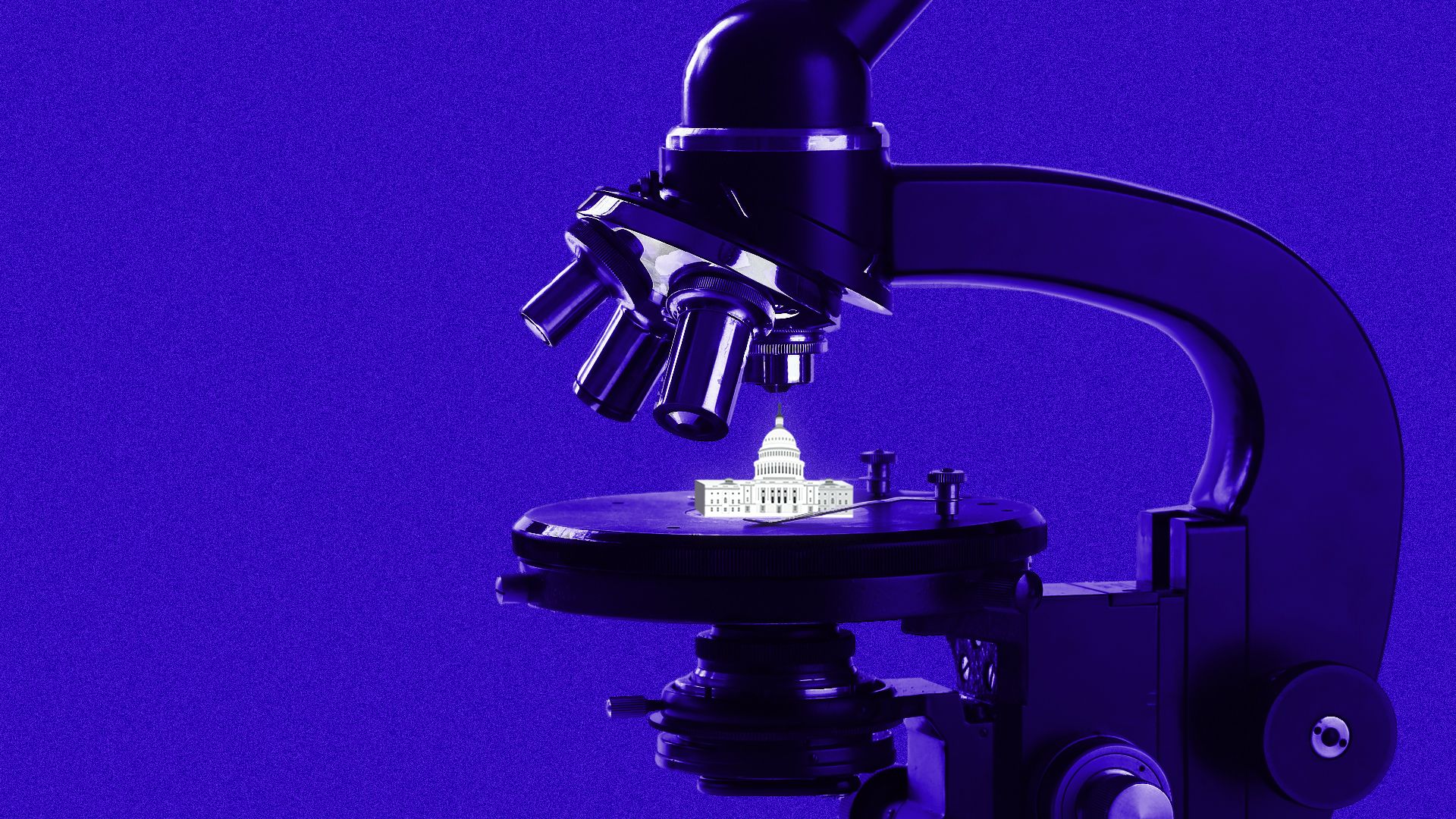 At least 7 new members of Congress elected Tuesday have STEM backgrounds — an unusually large number that comes in part due to a concerted effort to recruit candidates with science backgrounds.
Why it matters: Typically, there are just a handful of House members who have science, medicine, or engineering backgrounds. Having a larger crop of members who understand complex scientific topics, from climate change to nuclear engineering, could result in legislation that better incorporates scientific information.
It could also improve oversight of science-focused agencies like NASA and the Energy Department, experts told Axios.
The big picture: Scientists were mobilized by how swiftly and broadly the Trump administration moved to roll back regulations on climate change, land use and other issues.
The "March for Science" movement led to recruitment drives by groups such as 314 Action, a political action committee that sought to sign scientists up to run for office and support them financially. Several of their endorsed candidates won on Tuesday.
The details: 314 Action endorsed nuclear engineer and Navy veteran Elaine Luria, who narrowly defeated Republican Rep. Scott Taylor in Virginia's 2nd District. They also endorsed marine engineer Joe Cunningham, who beat Republican Katie Arrington to pick up former Rep. Mark Sanford's seat in South Carolina.
"These were all tough Republican districts that these scientists picked up," said Josh Morrow, executive director of 314 Action.
The winners: The list of new STEM members also includes (all Democrats):
Chrissy Houlahan, engineer —6th district, Pennsylvania
Lauren Underwood, nurse and health policy specialist—14th district, Illinois
Jeff van Drew, dentist — 2nd district, New Jersey
Sean Casten, biochemical engineer — 6th district, Illinois
Kim Schrier, pediatrician —8th district, Washington
These new members will join two Democratic incumbents: Rep. Bill Foster of Illinois, a physicist, and Rep. Jerry McNerney of California, who has a PhD in mathematics.
There will be one new senator with a STEM background, too: Jacky Rosen, who defeated incumbent Republican Sen. Dean Heller in Nevada. Prior to serving in the House, she was a computer programmer and software developer.
Some prominent science advocates lost reelection, however — notably Republican Rep. John Culberson of Texas, a major supporter of NASA's research programs.
Rush Holt, CEO of the American Association for the Advancement of Science (AAAS), and himself a physicist and former congressman from New Jersey, told Axios that adding this crop of STEM members is "a big jump" compared to prior numbers.
"We need scientists in Congress to represent the scientific perspective whenever an issue is being discussed," Holt said. Their specific expertise, he said, is less important than the fact that "they will have a professional background in evidence-based thinking."
Go deeper:
Editor's Note: This story has been corrected to fix an error in Congressman-elect Joe Cunningham's first name.
Go deeper