Reporters who've covered oppressive regimes: Acosta suspension a red flag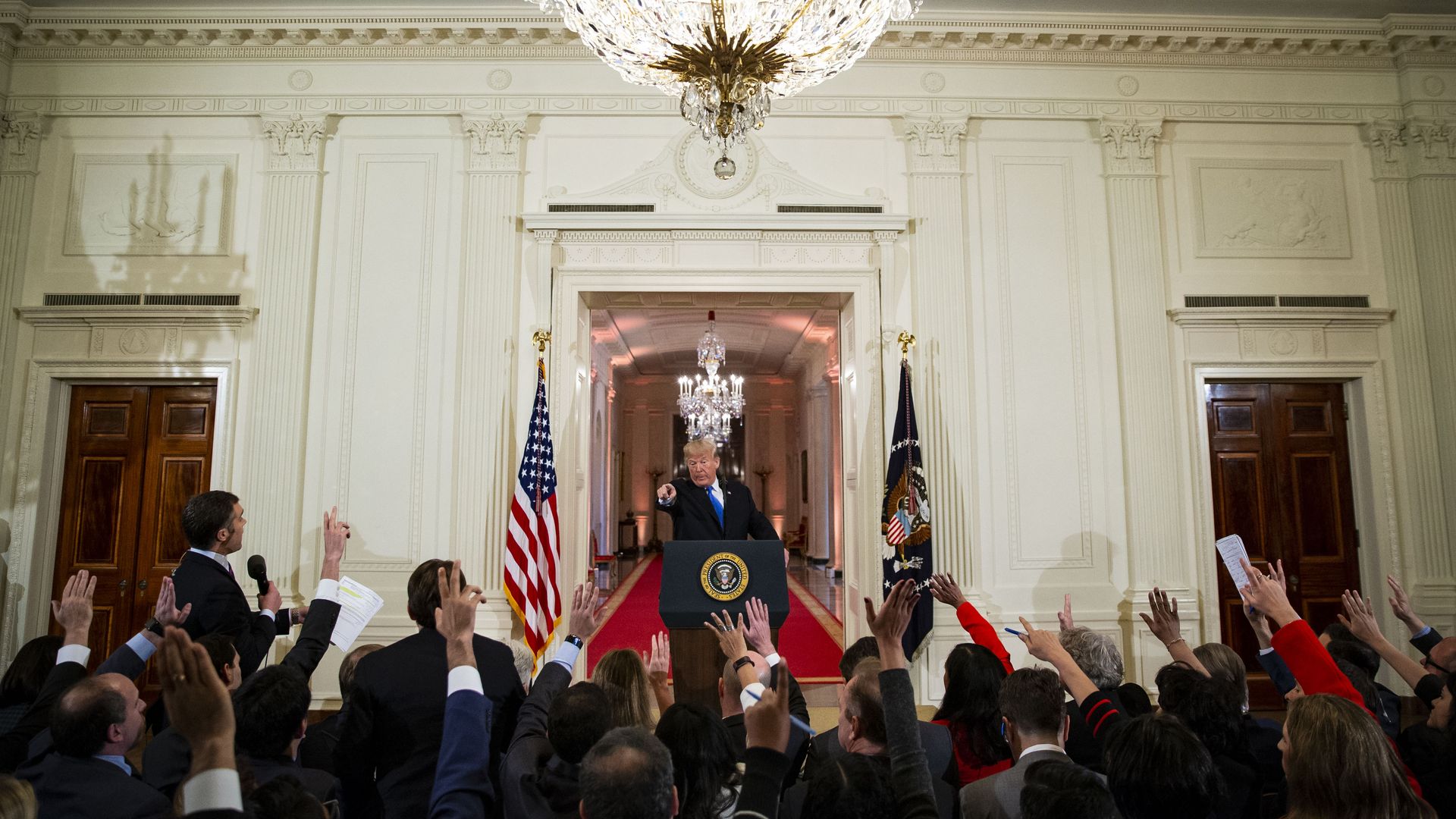 Journalists who have worked abroad in countries with oppressive governments expressed outrage and concern after the White House revoked the press pass of CNN's Jim Acosta.
The big picture: The incident at Wednesday's press briefing has brought the White House's confrontation with the press to a head. Journalists who have worked alongside repressive regimes are noticing concerning parallels to the administration's hostilities with the media that covers it.
What they're saying
The New York Times' Melissa Chan tweeted a thread about her experience in China, saying: "I never thought I'd see this crap happen in the US. And this 'most reporters are okay but @Acosta is aggressive' thing is the EXACT line Chinese propaganda printed about me. It's a tactic, people."
The National's Joyce Karam tweeted: "This happened to me with Assad regime in Syria in 2007. Never envisioned a day will come when a US reported would be banned from White House for asking Qs. Sorry, Jim."
The Washington Post's Global Opinions writer Jason Rezaian, who was jailed by the Iranian government for two years, tweeted: "The @WhiteHouse has revoked Jim @Acosta's press credentials for trying to ask the president a question? That's the sort of thing that happens in

#

Iran not America. I shudder to think what could be next..."
Go deeper