12 killed in southern California bar shooting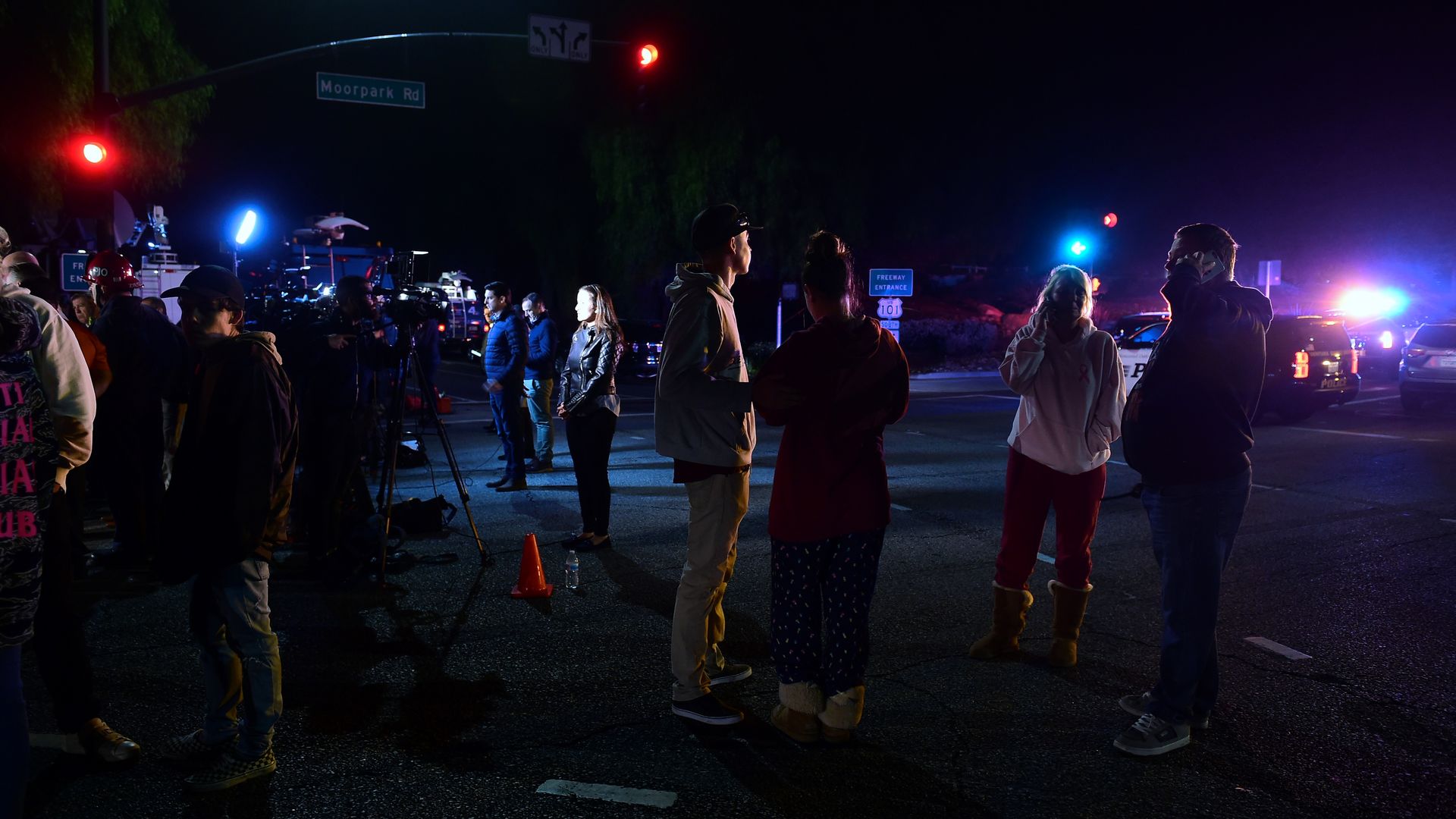 At least 12 people were killed, including a sheriff's deputy, when a gunman opened fire inside a crowded bar Wednesday night in Thousand Oaks, California, reports AP.
Details: The shooting took place at Borderline Bar & Grill, about 40 miles west of Los Angeles, around 11:20 p.m. The Ventura County Sheriff's Office said that around 10 others were shot and wounded. Authorities told the AP that 28-year-old gunman Ian David Long, who is now dead, used a .45-caliber handgun and a smoke device during the attack.
Long was a veteran of the Marine Corps who reportedly had previous run-ins with law enforcement. A mental health crisis team was called to his home in April after police officers found him acting "irate" and "irrationally," but he was not taken into custody, per AP.
This is a developing story and will be updated.
Go deeper