Google's sexual harassment policy changes fall short of employee demands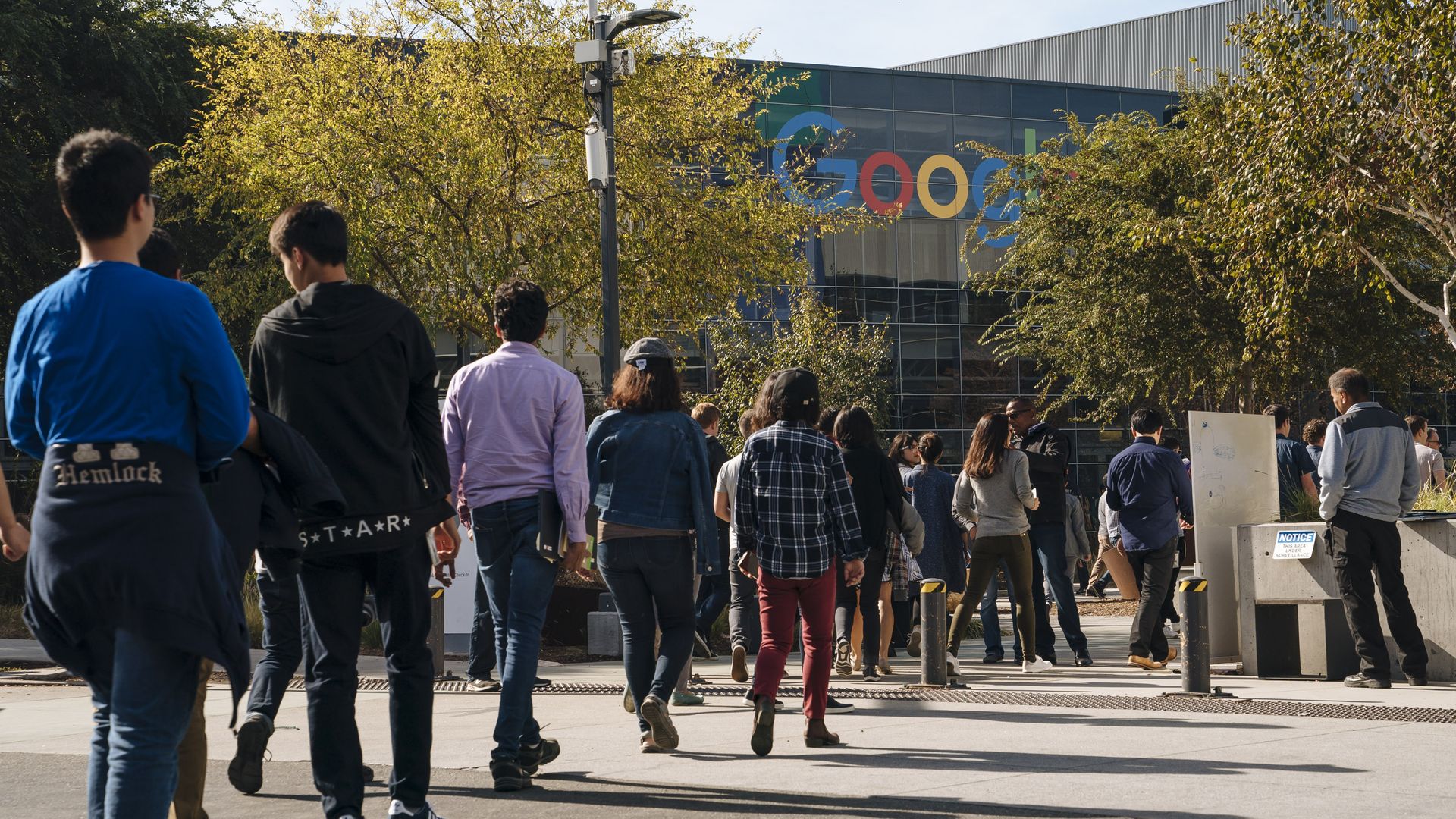 Google's CEO Sundar Pichai sent an email to Google employees Thursday detailing which of their demands about changes to the company's sexual harassment policies it plans to meet.
The bottom line: While Google employees' protests over controversial Google projects and policies have had some success — such as shutting down the company's AI drone project with the Pentagon — not every demand over sexual harassment is being met, per the note.
Details: The demands that were partially met include...
Arbitration for sexual harassment and assault claims will now be optional, per Pichai, and employees will be allowed to bring a support person with them, which appears to meet some employees' demand to end forced arbitration in cases of harassment and discrimination. It wasn't immediately clear whether this change applies to contractors. Google did not immediately respond to request for comment.
Google "will recommit" to "diversity, equity, and inclusion again in 2019, according to Pichai," which could address the employee demand that Google have a commitment to end pay and opportunity inequity."
Google will provide "more granularity" around investigations in its Investigation Report. The employees who participated in the global walkout demanded a "publicly disclosed sexual harassment transparency report."
Reporting channels will be unified into one site with live support. Protesters demanded a uniform process for reporting sexual misconduct "safely and anonymously."
The chief diversity officer will make reports directly to the board of directors, which employees demanded.
Pichai also said Google will be updating and expanding its mandatory sexual harassment training, although this was not an explicit demand.
What didn't happen: Two demands that were not addressed include elevating the CDO to answer directly to the CEO and appointing an employee representative to the board.
Go deeper