California wildfire explodes in size, rampages through town of Paradise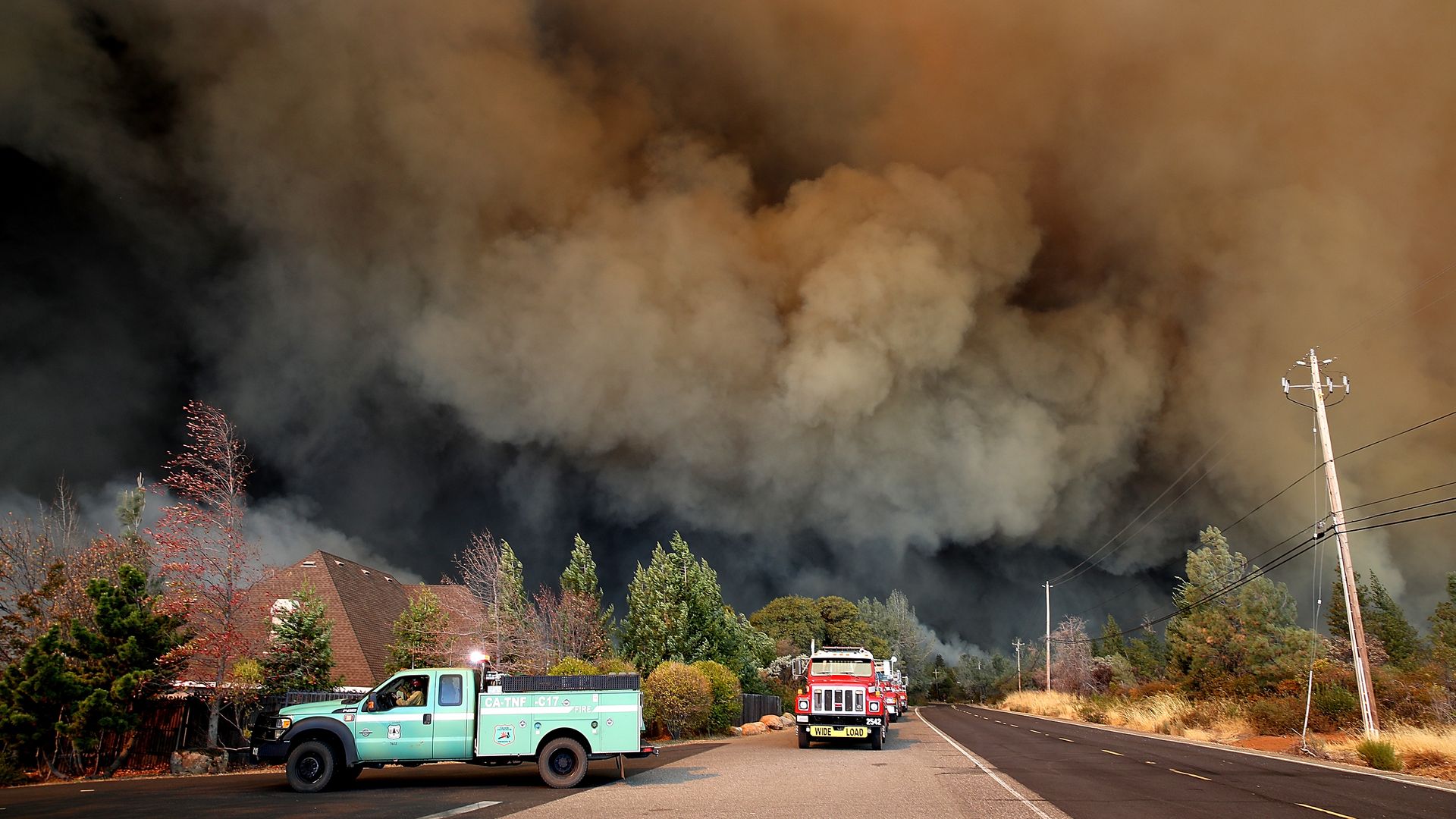 A massive and rapidly-spreading California wildfire ignited Thursday, and within six hours grew to 18,000 acres in size, according to Cal Fire. The fire overran the town of Paradise, forcing its 30,000 residents to flee by any means possible. Multiple structures were reportedly destroyed.
Thought bubble from Axios Science Editor Andrew Freedman: This is the latest in a string of fast-moving, explosive wildfires that has spread into a populated area on short notice. Similar to other wildfires from the past two years, this one involved high winds and near-record dry conditions. The fire is the latest example of how climate change is leading to more extreme behavior by making the combination of very hot, extremely dry conditions both more intense and more frequent.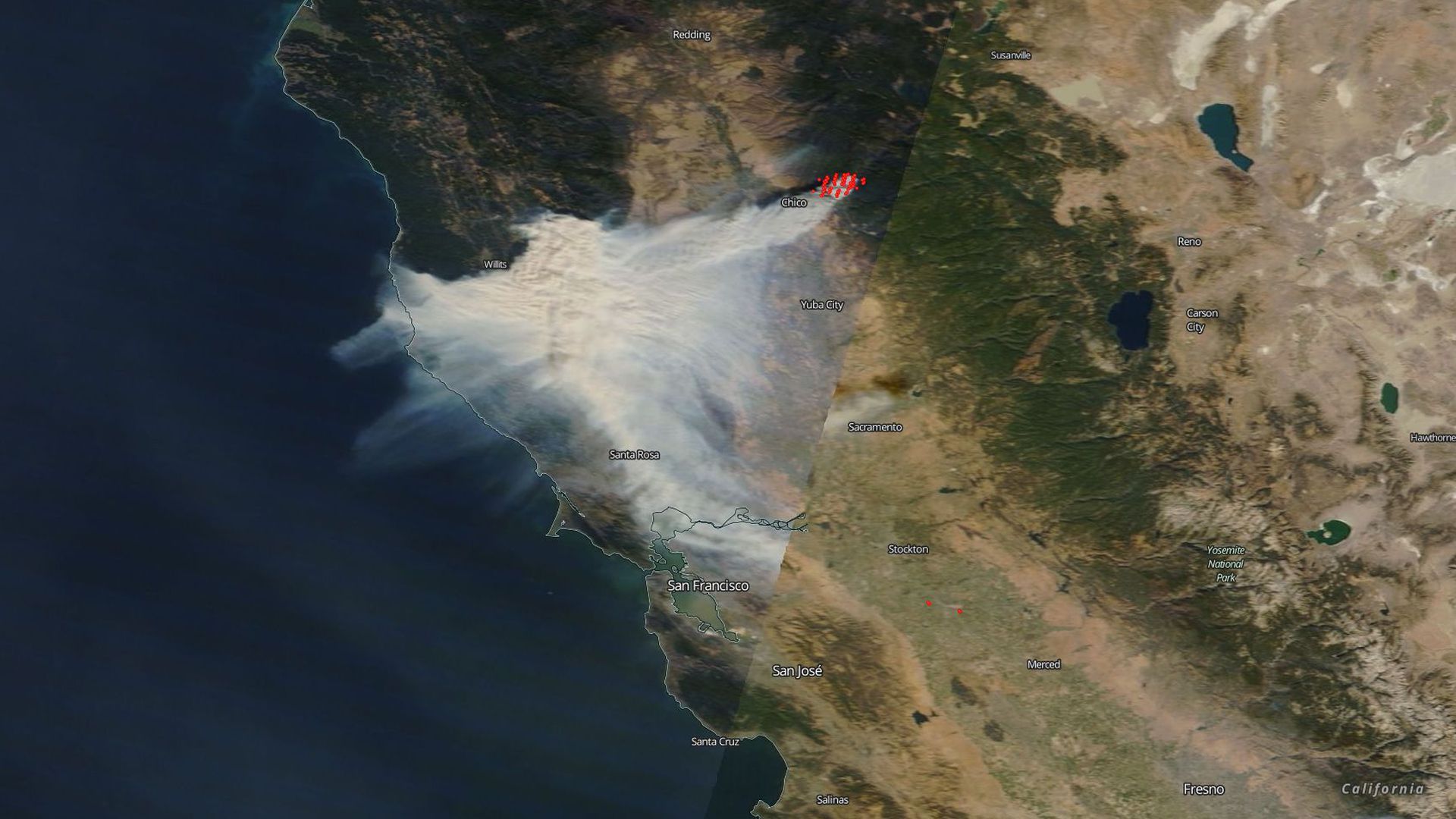 The latest
The Associated Press is reporting that "several hundred" structures have been destroyed, however, "Butte County CalFire Chief Darren Read said Thursday the destruction in the town of Paradise could be upward of a thousand structures."
According to the Chico Enterprise-Reporter, the fire has burned "up to 1,000 homes in the Paradise area Thursday and killed multiple people."
Editor's note: This is a developing story.
Go deeper