5. "You are not safe": Protestors gather at Tucker Carlson's home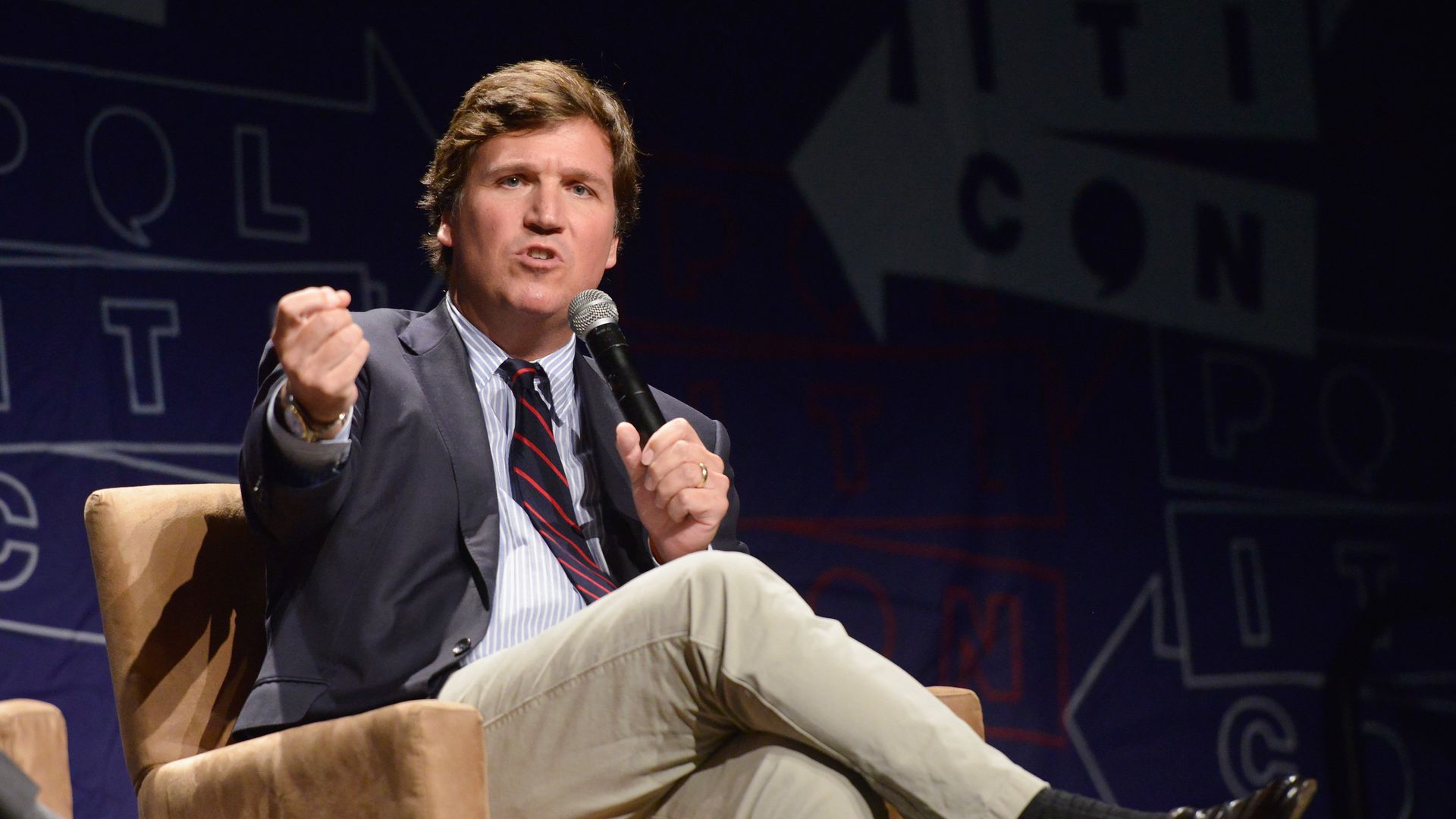 About 20 protestors from an anti-fascist group gathered outside the Washington, D.C. home of Fox News host Tucker Carlson Wednesday night, pounding on the front door and chanting, "We know where you sleep at night," reports the Washington Post.
Why it matters: Demonstrating outside Carlson's home, where his wife and four children also live, is a noted escalation of the trend of Trump allies being confronted in public spaces like restaurants. Twitter has since suspended the account of Smash Racism DC, the group that organized the protest and shared Carlson's address in a tweet. Per the Post, one of the account's now-deleted tweets read, "Tonight you're reminded that we have a voice. Tonight, we remind you that you are not safe either."
Go deeper