What they're saying: Washington reacts to Sessions' resignation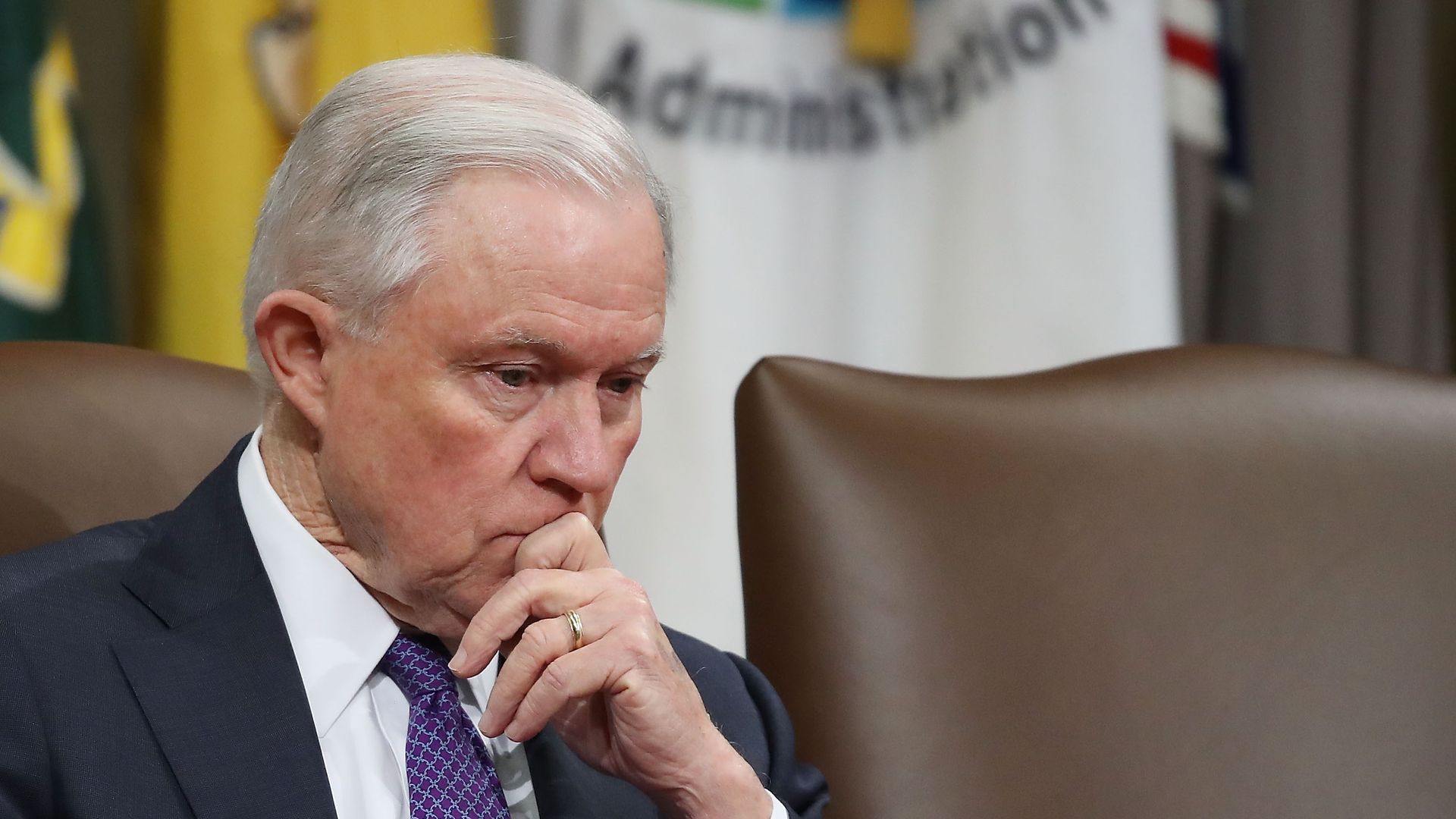 In the wake of Attorney General Jeff Sessions' resignation, which was requested by President Trump, Democrats are calling for acting Attorney General Matthew Whitaker to recuse himself from the Russia investigation, while Republicans are praising Sessions for serving his country "admirably."
Why it matters: The pushback from Washington officials is building because of Whitaker's unfavorable position on the Mueller investigation. He has previously said the investigation is "going too far" and has referred to it as a "witch hunt."
What they're saying:
Former Attorney General Eric Holder called the president's move "a red line" and said anyone attempting to "obstruct" the investigation must be held accountable.
Senate Minority Leader Chuck Schumer (D-N.Y.) said Trump "has something to hide" and demanded that Matt Whittaker recuse himself from the investigation.
Sen. Mark Warner (D-Va.) said Sessions' exit must not be an attempt to "impede, obstruct or end" the investigation.
Rep. Jerry Nadler (D-N.Y.) said the House "will be holding people accountable" and questioned Trump's decision to remove Sessions.
Sen. Jack Reed (D-R.I.) called for House Republicans to protect the Mueller investigation and said Trump is mistaken if he believes ousting Sessions will prevent him from being held accountable.
Senate Majority Leader Mitch McConnell (R-Ky.) told reporters that Sessions remained "steadfast" in his commitment to law and order and his love for America.
Sen. Lamar Alexander (R-Tenn.) said said Trump "has a right to his own cabinet member but also said no attorney general who will attempt to stop the Mueller investigation will be confirmed.
Sen. Mike Lee (R-Utah) said Sessions served the United States "admirably" in his time as attorney general and wished him well moving forward.
Rep. Bradley Byrne (R-Ala.) said he applauds Sessions for his service to Alabama as well as the rest of the country.
Go deeper