5. These midterm victories will expand voting rights, curb gerrymandering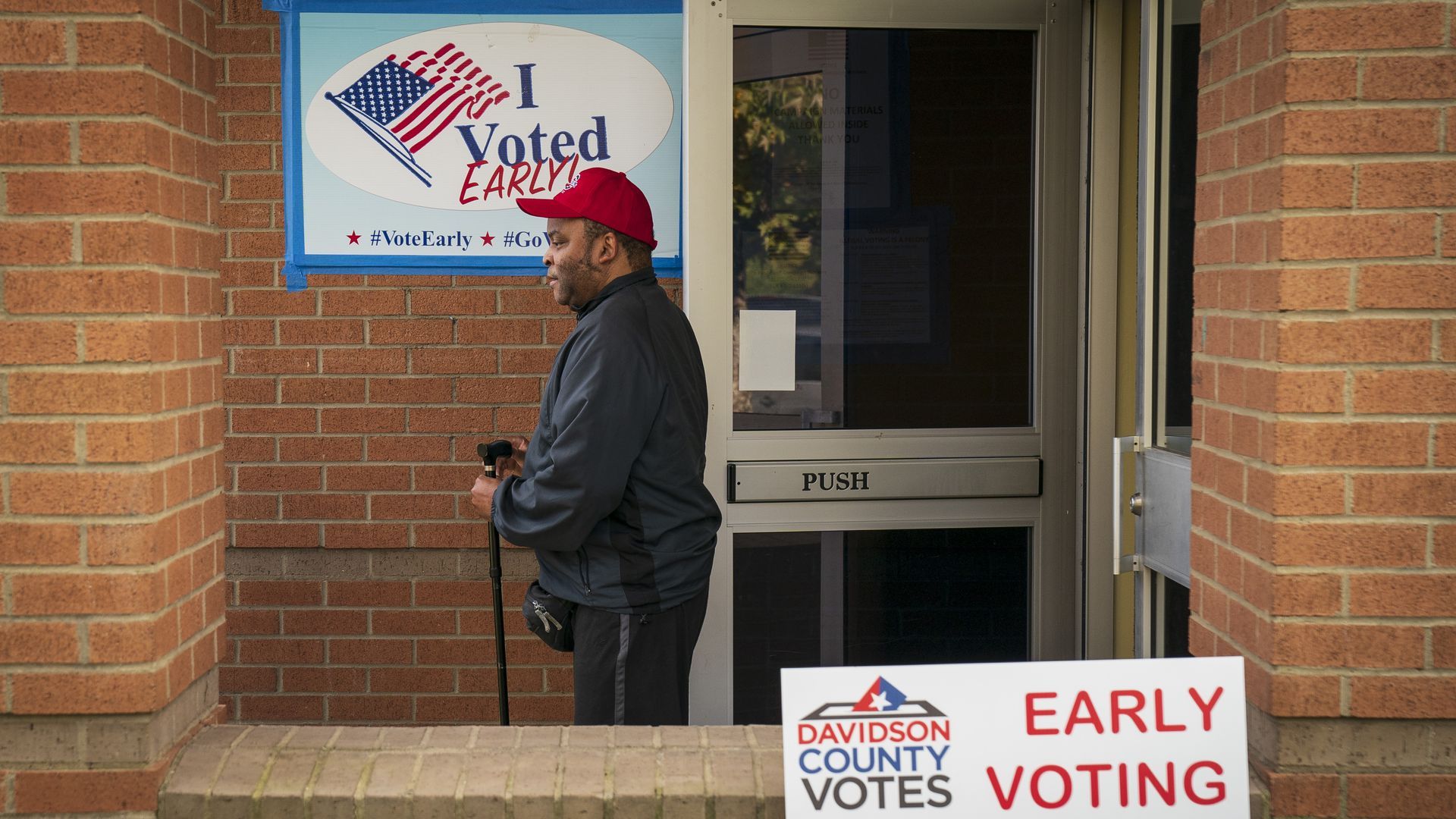 Voters in some key states across the U.S. overwhelmingly approved a slew of ballot initiatives during the midterm elections that will expand access to voting and curtail excessive partisan gerrymandering.
Why it matters: The measures will make elections more accessible and competitive, and they have the potential to shift the states' electorates, which will greatly impact the outcome of local and federal elections — including the presidency. Meanwhile, the success of these initiatives could give grassroots organizations a blueprint on how to circumvent GOP-controlled legislatures that have largely opposed attempts to end gerrymandering and expand voting rights.
The state of play:
Last night, Florida voters passed a constitutional amendment that automatically re-enfranchised 1.5 million ex-felons. The move is one of the most significant expansions of voting rights in decades, and it will shift the makeup of the country's largest battleground state, which plays a deciding role in presidential elections. 
Maryland will allow eligible residents to register to vote as late as Election Day.
Nevada enacted automatic voter registration when drivers contact the Department of Motor Vehicles.
Michigan voters approved sweeping election law changes that will be enshrined into the state's constitution, including same-day voter registration, no-reason absentee ballots and straight-party voting.
Anti-gerrymandering initiatives in Colorado, Michigan and Utah have now shifted the duty of drawing state legislative and congressional districts into the hands of independent redistricting commissions rather than lawmakers. The goal is to make election maps more fair and competitive, and this comes ahead of the next reapportionment process that begins after the 2020 Census count.
Yes, but: Voting rights advocates received brutal blows in Arkansas and North Carolina, where Republican-sponsored constitutional amendments requiring voters to present a photo ID at the polls were approved.
North Carolina Republicans, who lost their supermajority in the state legislature, will now decide what forms of ID will be accepted.
Reality check: With Republicans successfully securing control of the Senate, President Trump, with the aide of Majority Leader Mitch McConnell (R-Ky.), will continue to rapidly transform the federal bench with conservative judges who are more likely to uphold restrictive voting laws challenged by advocacy groups. Go deeper:
Go deeper