Voter ID group plans $3 million expansion ahead of 2020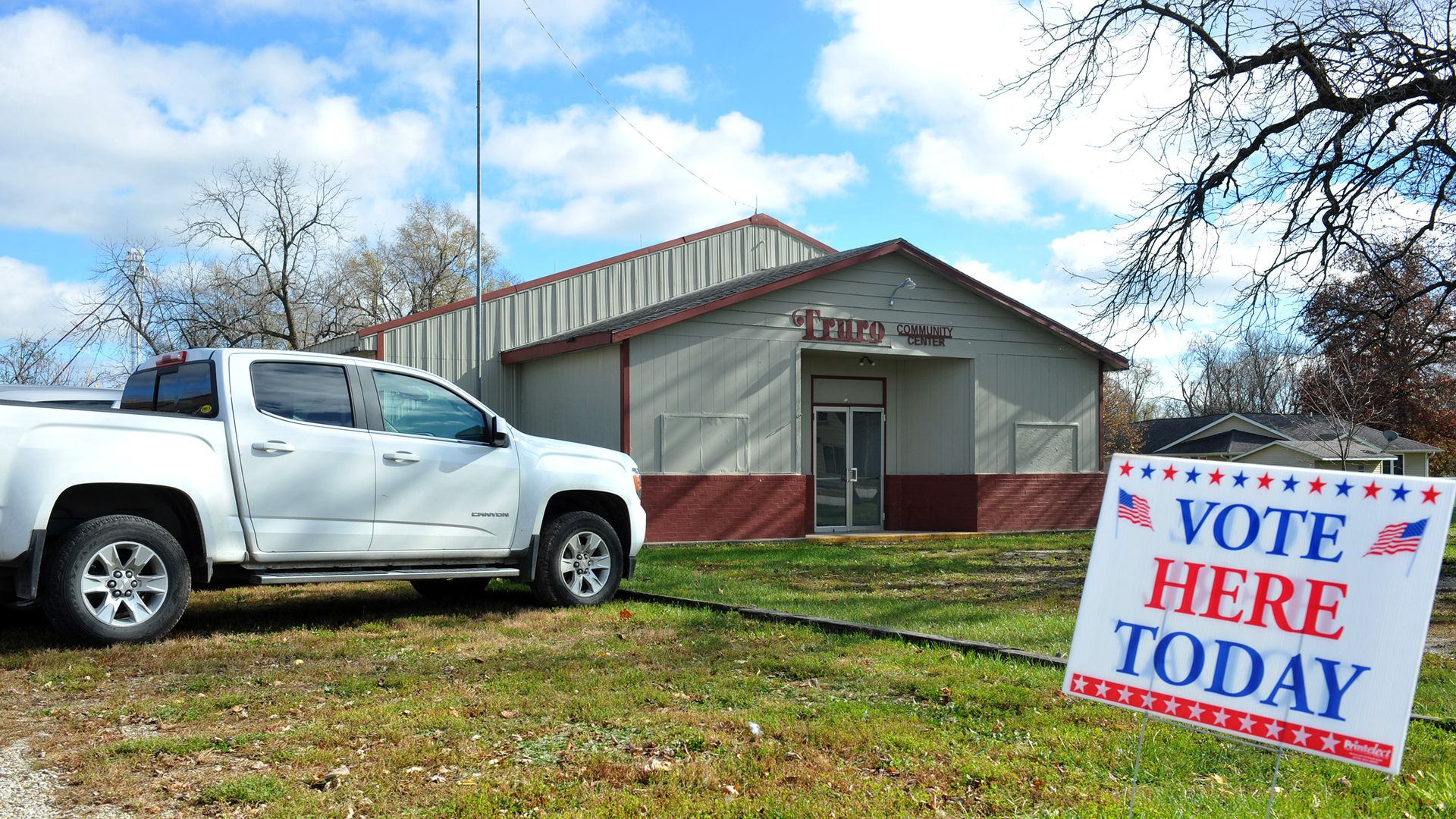 Spread The Vote, a nonprofit organization that helps people without IDs get them so they can vote, is expanding from five states to 12 states with the strictest voting ID laws, and plans to spend $3.6 million on this effort in 2019, according to Andrew Feldman, a spokesman for the group.
Why it matters: That's a massive increase from the $770,000 the group spent in 2018. Because 34 states require people to show some sort of photo ID to vote — and considering 77% of the people who Spread the Vote works with have never voted before — this effort has the potential to change the electorate in the states they're targeting.
This cycle, Spread The Vote targeted Georgia, Texas, Tennessee, Virginia and Florida.
They're adding seven more, including West Virginia, North Carolina, South Carolina, Louisiana, Arkansas, Alabama, and Mississippi.
By the numbers: More than 21 million eligible voters in the U.S. don't have an ID to vote.
The group says they've helped over 600 people get IDs this election cycle. Their goal is to get IDs for 10,000 people in 2019.
On average, it costs around $40 to get an ID. The group also spends money on training volunteers, voter education materials, get-out-the-vote efforts, and staff members in each state.
What they're saying: "The midterms may be over, but our work is far from done," said Kat Calvin the founder of Spread The Vote. "IDs are about so much more than voting. Our clients use their IDs to get jobs, housing, medical care, food at food banks, nights at shelters, and so much more."
Go deeper