Andrew Gillum concedes to Ron DeSantis in Florida governor's race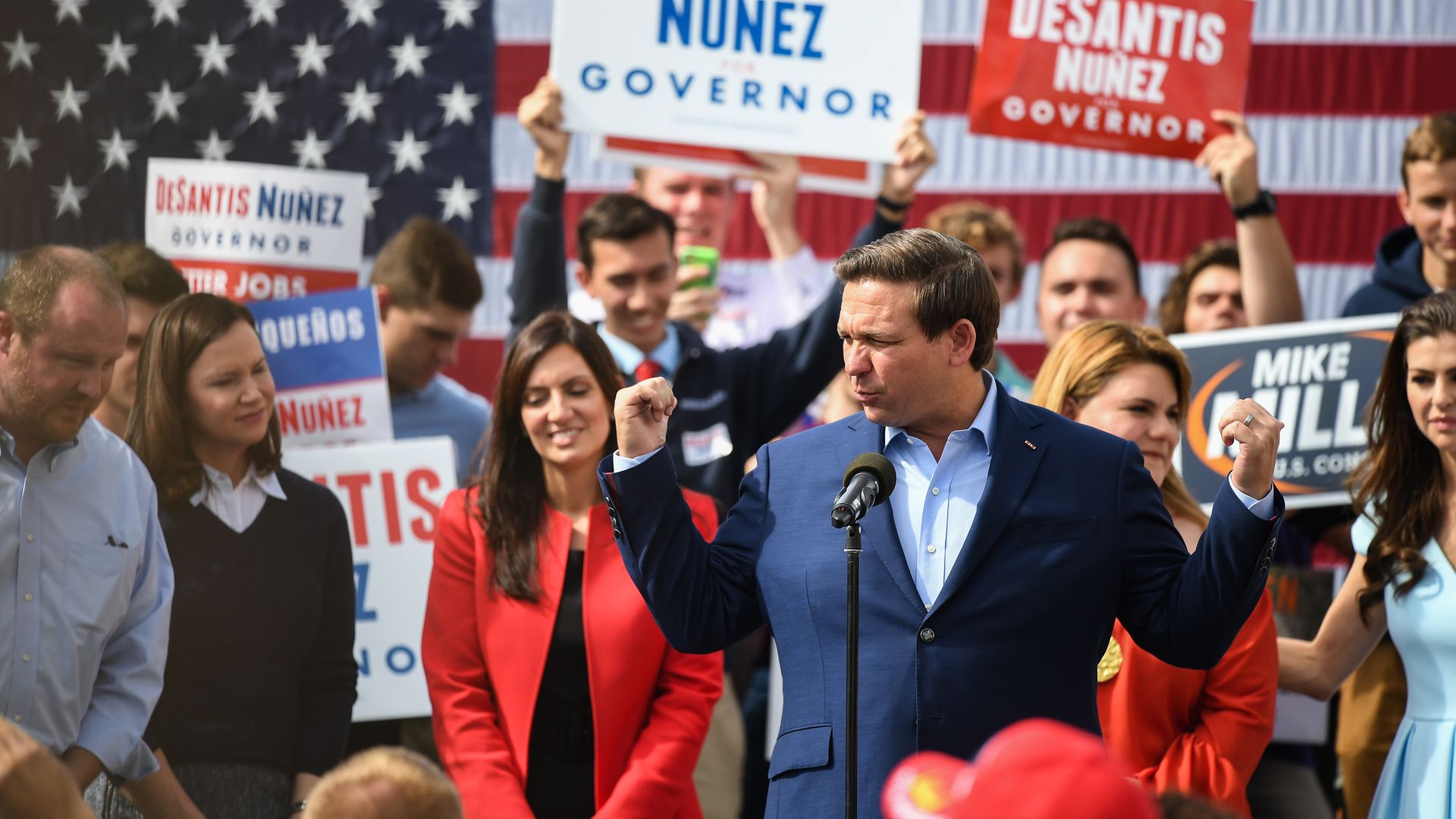 Democrat Andrew Gillum has conceded to Republican Ron DeSantis — who went out of his way to embrace President Trump throughout the campaign — in the Florida governor's race.
Why it matters: This race was a perfect microcosm of 2018 politics in the Trump era, with a young, progressive African-American facing off against a pro-Trump Republican. Gillum built a lot of energy behind his campaign, focusing on millennials and people of color, but two last-minute visits from Trump and another from Vice President Mike Pence pushed DeSantis to victory.
The backdrop: After the primary, DeSantis made a racially charged comment by urging voters not to "monkey this up" by supporting Gillum.
Later, at a debate, Gillum said: "Now, I'm not calling Mr. DeSantis a racist. I'm simply saying the racists believe he's a racist."
DeSantis was criticized for not having a strong policy platform, but Florida wasn't ready for Gillum's unapologetically progressive platform supporting issues like "Medicare for All" and criminal justice reform.
Go deeper