Axios 8 midterm election results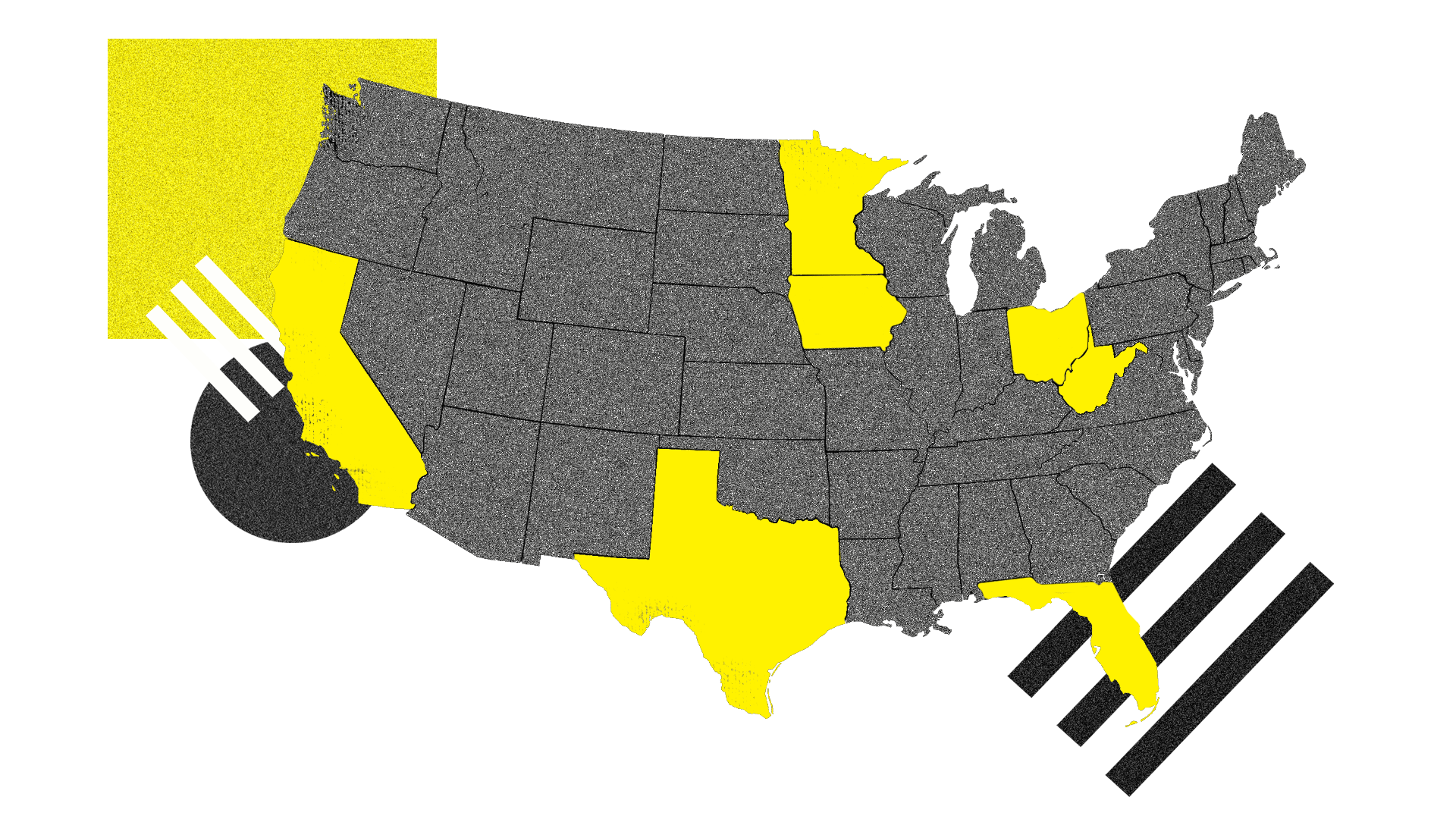 We selected the Axios 8 to include not just high-profile races, but ones that would only be competitive if the blue wave is massive. The winners are listed in bold. Two races haven't been called. Expand this story to see the returns.
Texas Senate: Ted Cruz (R) vs. Beto O'Rourke (D)
Ohio governor: Richard Cordray (D) vs. Mike DeWine (R)
West Virginia's 3rd district: Richard Ojeda (D) vs. Carol Miller (R)
California's 45th district: Mimi Walters (R) vs. Katie Porter (D)
Minnesota's 8th district: Joe Radinovich (D) vs. Pete Stauber (R)
Texas' 23rd district: Will Hurd (R) vs. Gina Ortiz Jones (D)
Florida's 26th district: Carlos Curbelo (R) vs. Debbie Mucarsel-Powell (D)
Iowa's 3rd district: David Young (R) vs. Cindy Axne (D)
Why it matters: It's the race everyone was watching to see whether Republicans' lock on Texas might be ending. It isn't.
Why it matters: If Cordray had won, Democrats would have been more likely to win other closely contested Midwest governors' races, too.
Why it matters: Trump won the district by 30 points, but Ojeda got a lot of national attention in the race for this open seat. It wasn't enough to put him over the top.
Why it matters: The Democrats' win in this Orange County district — made official more than a week after the election — was another sign that the "blue wave" was stronger than it appeared on election night.
Why it matters: It had been considered one of the Democrats' most at-risk seats this cycle after incumbent Democratic Rep. Rick Nolan announced his retirement.
Why it matters: Hurd, the incumbent, distanced himself from Trump and had been considered vulnerable. It took nearly two weeks after election night before Jones conceded.
Why it matters: It was a test of whether a moderate Republican in the Trump era can hold on to a largely Hispanic district. Curbelo couldn't do it.
Why it matters: Axne's victory foreshadowed another Democratic pickup Tuesday night: the defeat of Republican Rep. Rod Blum in another closely contested race in Iowa's 1st district. He lost to Democrat Abby Finkenauer.
Go deeper: The Axios 8: How to tell the strength of the blue wave
Editor's note: This story has been updated to note that Hurd won the Texas 23rd district race.
Go deeper