Officials see no sign of security breaches in midterm votes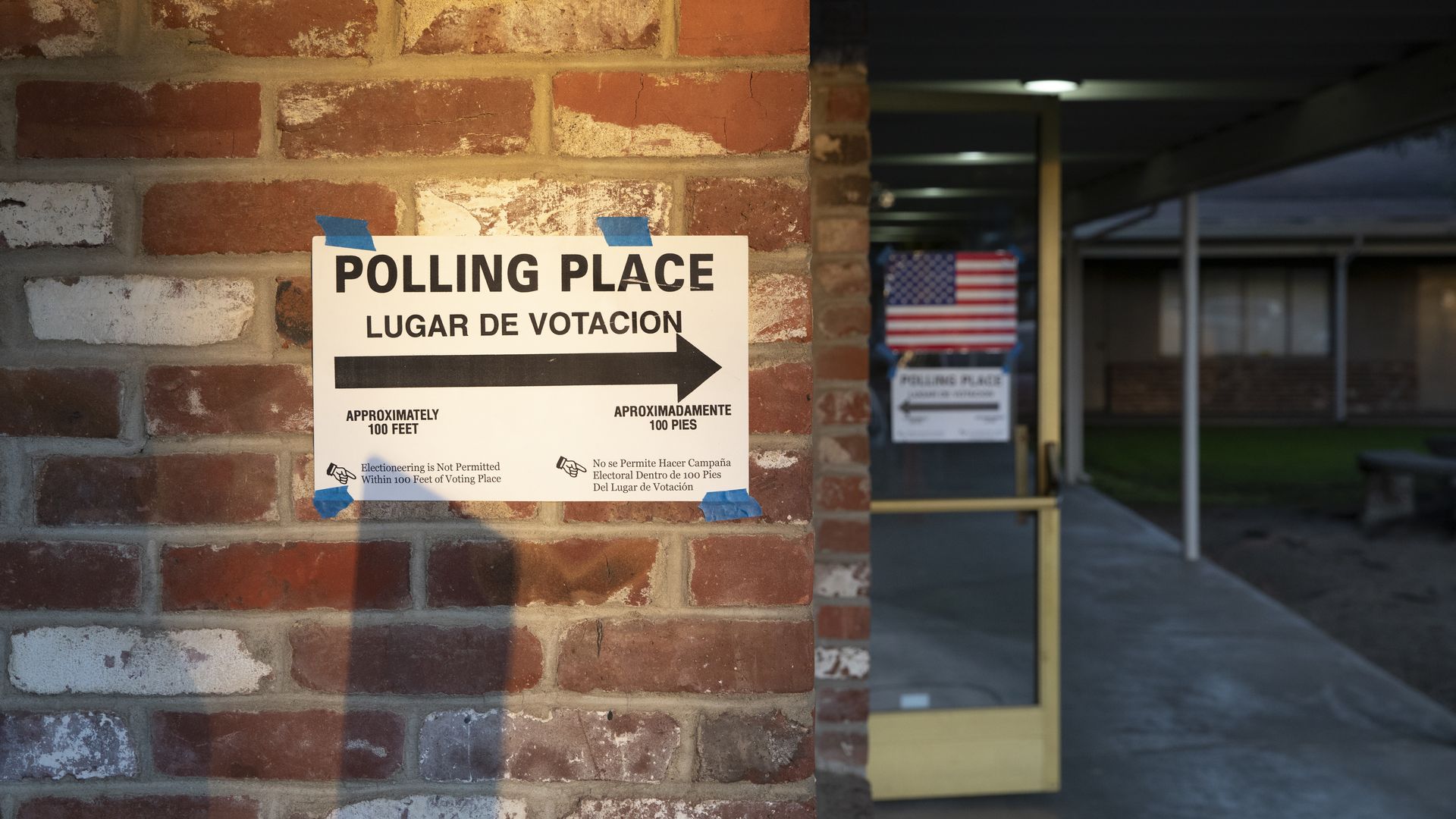 The Department of Homeland Security said that it hadn't seen security breaches affecting votes around the country as midterm contests came to a close.
Why it matters: After Russia's election interference efforts in 2016, policymakers and the major tech platforms have paid close attention to election protection — both on social media and at the ballot box.
A Department of Homeland Security official said early Wednesday morning that the agency was "not aware of any cybersecurity-related compromises of election infrastructure."
At Facebook, head of cybersecurity policy Nathaniel Gleicher said in a Tuesday night statement that a website "claiming to be associated with" Russia's Internet Research Agency had posted a list of Instagram accounts it said it had created. Many of those were among accounts Facebook had already blocked Monday, and the platform has now blocked the rest, Gleicher said.
The platform also started removing a video circulating Tuesday purporting to show voter fraud in Ohio after it was fact checked by the Associated Press, a Facebook spokesperson said.
Yes, but: As polls started to close on the East Coast, the spokesperson added that "we haven't seen anything unexpected" so far.
DHS officials declined to comment in detail throughout Tuesday on any misinformation operations aimed at the elections, deferring to the Federal Bureau of Investigation. The FBI did not respond to a request for comment.
What's next? Experts worry it's possible bad actors could latch onto narratives that call into question the integrity of the election or fabricate false claims of meddling.
"On election day, the focus is on process and results," said Graham Brookie, the director and managing editor of the Digital Forensic Research Lab at The Atlantic Council, which analyzes misinformation campaigns for Facebook and Twitter. "With the amount of extremely close and polarized races, we can expect disinformation focused on process and results to extend past election day. The goal is to call into question the election itself."
The DHS offical said, regarding election interference efforts, "We anticipate them going forward."
Go deeper