Brian Kemp's voting card marked "invalid" in election he's overseeing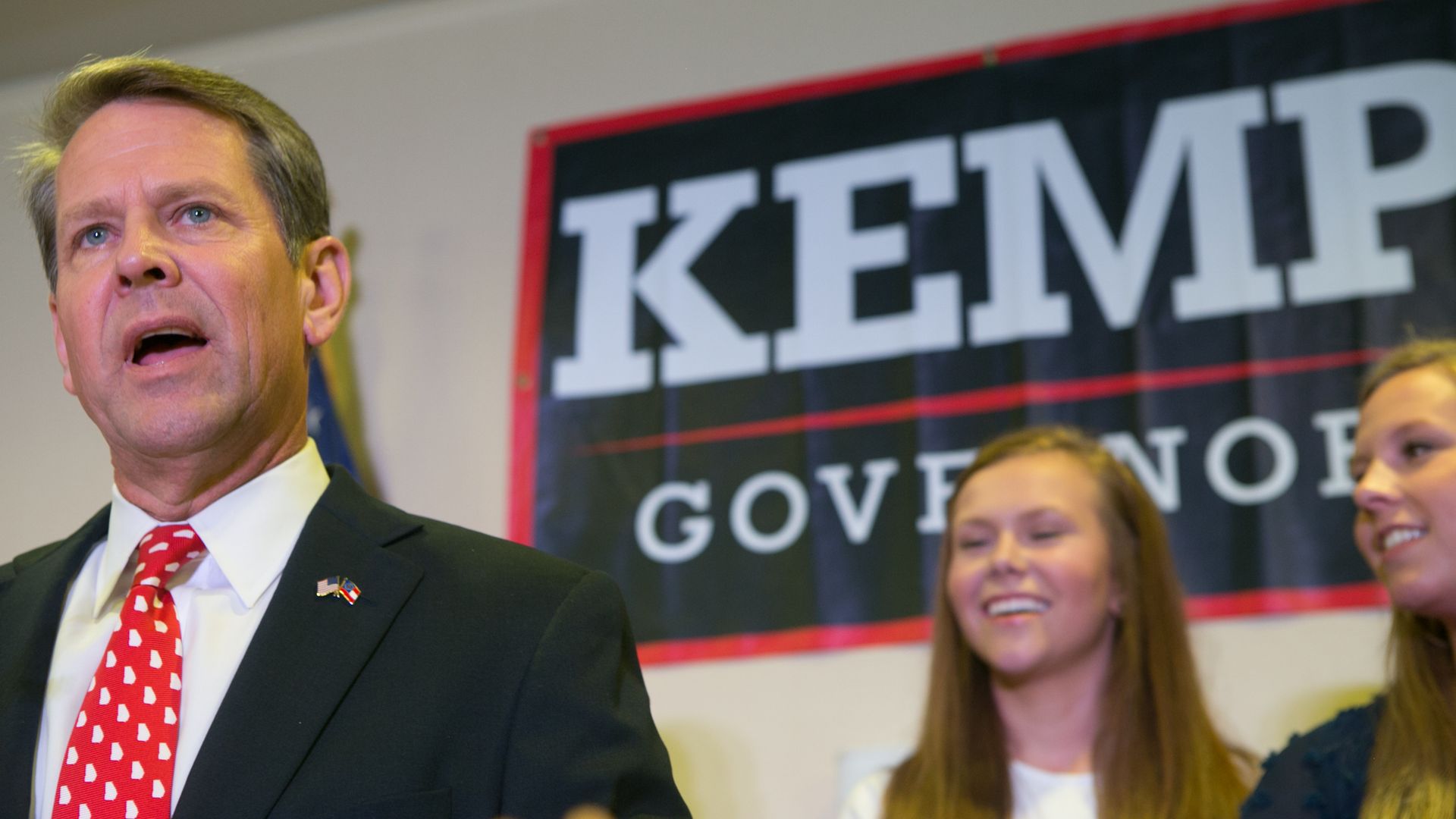 Georgia's Republican Secretary of State Brian Kemp, who is running to be the next
governor, had trouble casting his ballot today when his voter card told him his vote was "invalid," local news outlet WSB-TV reports. He had to obtain another card to begin the process again.
Why it matters: Kemp has come under fire for administering an election in which his name appears on the ballot. Most recently, a lawsuit was filed seeking to bar him from overseeing the Georgia vote count amid backlash. Georgia is one of fourteen states that can't guarantee the accuracy of election outcomes in the event of a suspected breach. His office has also been ordered to stop tossing out absentee ballots with mismatched signatures, and he has been accused of purging voter rolls for the wrong reasons.
Go deeper