Even as AV hype quiets, technology making cars safer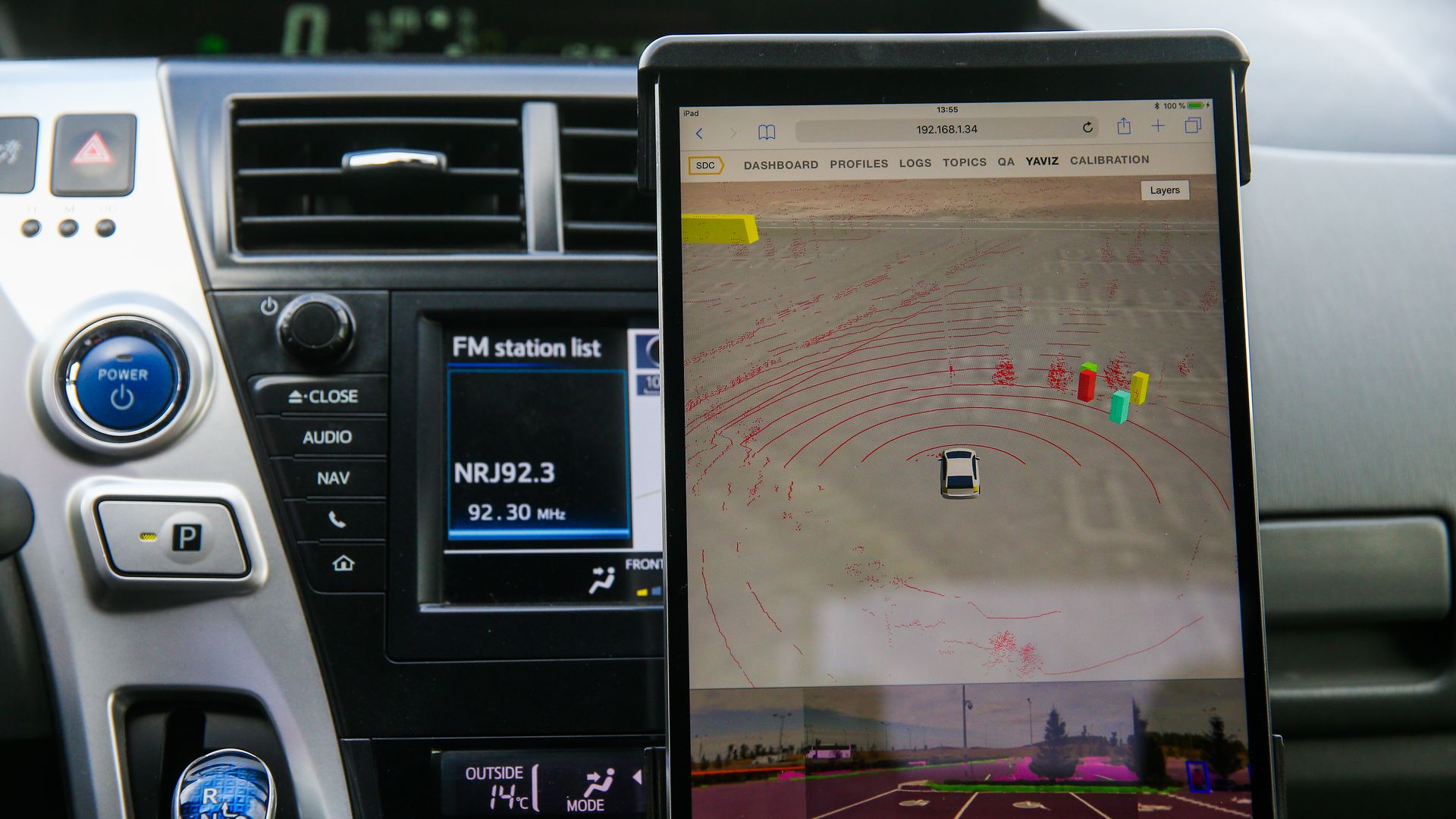 As recent reports about the technical and social challenges of self-driving cars make clear, we are still in the teenage years of autonomy. Even Waymo — with more than 10 million miles of autonomous driving data and undoubtedly the biggest head start — has acknowledged that level-5 autonomy is decades away.
Yes, but: Excessive focus on the distant self-driving future obscures how the same types of technology that will make it possible, such as computer vision and machine learning, are already improving road safety today.
Of the AV industry's early breakthroughs, many have involved testing along fixed routes and in optimal weather conditions. But to achieve 99.9% reliability, it's estimated that autonomous driving systems will need 200 billion miles of autonomous driving data, accumulated in a variety of speeds, weather conditions and levels of traffic density. Developers are still a ways from reaching that point.
Even still, key safety technologies are already improving safety and laying the groundwork for full autonomy:
Computer vision can gauge driver attention for handoff challenges with assisted driving systems.
Advancements in edge computing enable software-powered devices to collect, process and analyze data locally, without resorting to the cloud. Algorithms running on the device can perform critical functions, such as detecting driver distraction and other risks.
AI and deep learning technologies can assess road conditions, other road users and driver behavior, all of which can be used to power in-vehicle safety alerts.
It's still early for industry-wide data, but Nauto saw an average 54% drop in distraction among drivers during real-time interventions pilot program.
What's next: As roads come to host a combination of human-driven vehicles, assisted driving technology and first-wave AVs, understanding human driving behavior will be critical to ensuring that future vehicles with more advanced autonomy are equipped to handle the hybrid environment.
Jennifer Haroon is the COO of Nauto, an AI technology company.
Go deeper