China's AV ambitions pass through California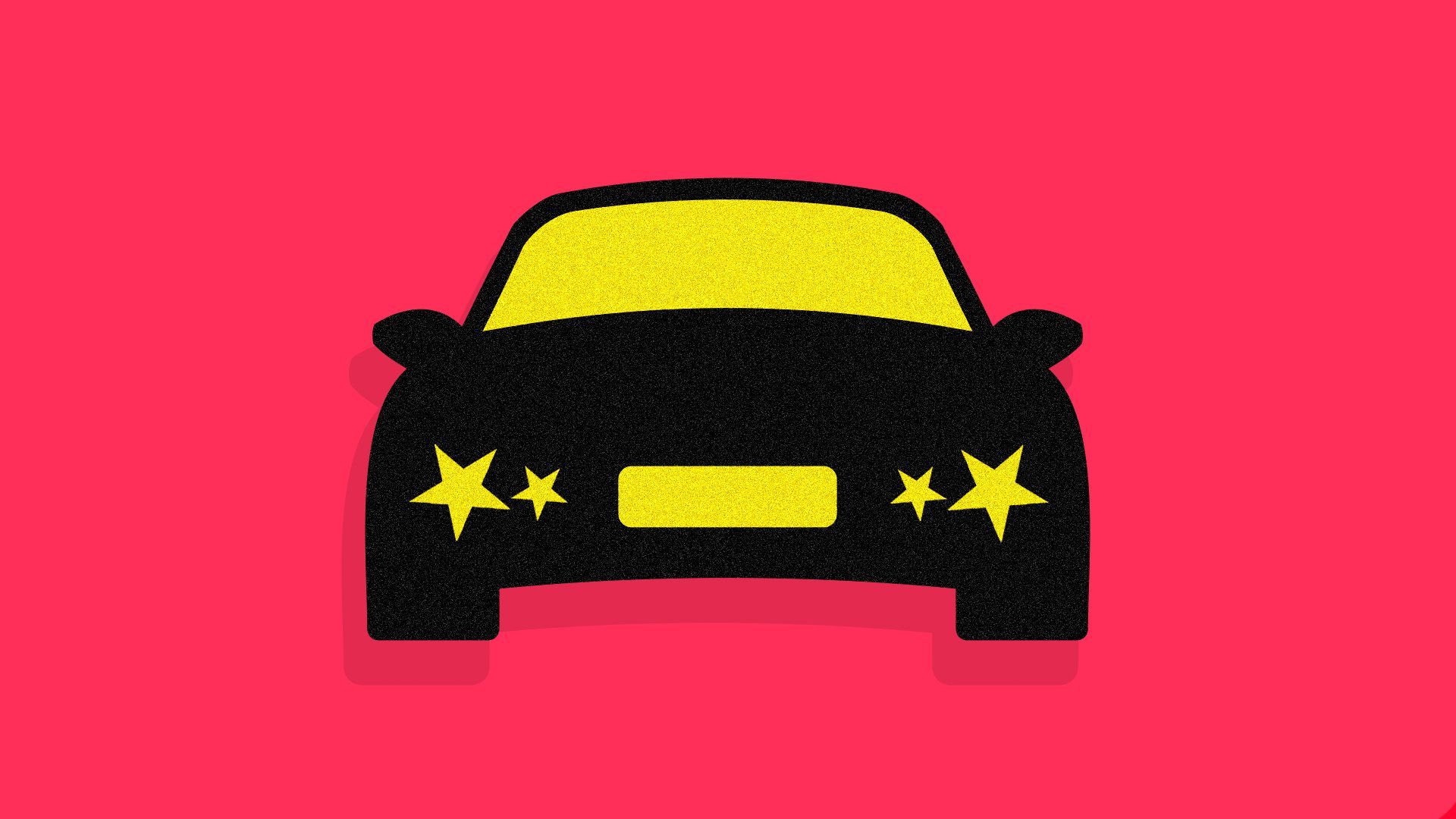 China technology giant Tencent Holdings is recruiting self-driving car engineers in Palo Alto, the latest in a crowd of Chinese companies flocking to Silicon Valley. Of the 60 companies that have permits to test autonomous vehicles in California, 14 of them are from China.
Why it matters: China's aspiration to dominate the AV field is heavily dependent on R&D centers in Silicon Valley, where Chinese companies employ hundreds of software engineers and partner with critical U.S. tech suppliers.
Even though some companies don't even plan to deploy self-driving vehicles in the U.S., there's a certain cachet that comes from validating their technology and securing investment in California — the epicenter of AV research.
"The reason they're testing in California is the talent's here, the roads are generally good, the weather is generally good, and the financing is here as well."
— Reilly Brennan, founding general partner, Trucks Venture Capital
The 800-pound gorilla is Baidu, China's Google counterpart. Like Google, it has big ambitions in AVs. Baidu's Intelligent Driving Group is based in Sunnyvale, Calif., and has 4 test vehicles on the road, with 2 more coming soon, a spokesperson tells Axios.
But there are others to watch:
The big picture: China aspires to have 30 million AVs by the end of the next decade and McKinsey estimates the market there could be worth $500 billion by 2030.
"What's irresistible to VCs is the scale of China. They'll commercialize the technology first and the market will be bigger."
— Michael Dunne, CEO, auto tech advisory firm ZoZoGo
The big question: Do any of China's AV firms have the staying power to survive a global shakeout?
China's government typically picks one or two industry champions to lead the way. Baidu is the one to watch. With its Apollo open-source development program, it has lined up more than 130 partners. Just in the last week, Baidu announced deals with 3 automakers: Volvo, Ford and China's First Auto Works.
With so many companies working on self-driving car technology, consolidation is inevitable, Michael Ramsey, research director at Gartner Group, tells Axios.
"There are definitely too many companies developing autonomous technology. There are not that many seats at the table."
— Michael Ramsey
The bottom line: China's leading self-driving startups are betting on leveraging talent and capital in Silicon Valley in order to grab those precious seats.
Go deeper: China races for global leadership in AVs
Go deeper