Back in majority, House Democrats will shape national security agenda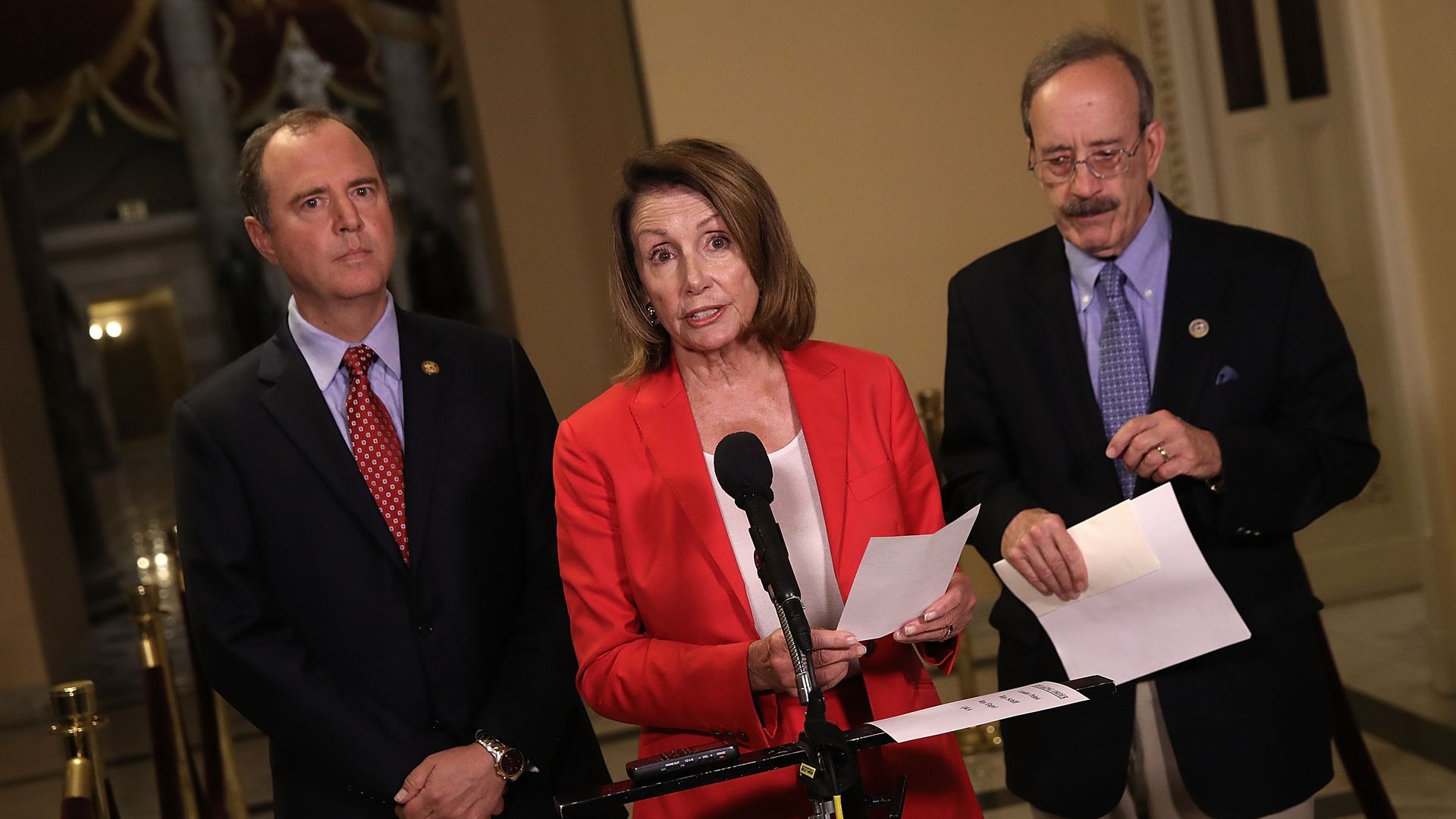 Congressional Democrats are going to have a prime seat at the national security table for the first time in eight years. Poised to take control of critical House committees are Eliot Engel (Foreign Affairs), Adam Smith (Armed Services), Nita Lowey (Appropriations) and Adam Schiff (Intelligence).
What to watch: House Democrats will likely focus on defining policy differences with President Trump — on climate change, nuclear nonproliferation, international alliances and human rights. How they advance this agenda will have a decisive impact on whether Democrats can turn national security into a winning issue ahead of the 2020 elections.
The details: Backing up the new chairmen will be a dynamic set of new members with deep national security experience, such as Abigail Spanberger (CIA), Elissa Slotkin (Defense Department) and Tom Malinowski (State Department). New progressive representatives will advocate for policies that speak directly to their personal backgrounds, such as Ilhan Omar (Somali-American, Muslim and former refugee) and Rashida Tlaib (Palestinian-American and Muslim).
House Democrats will also expand oversight of Russia issues and the nature of Trump's relationship with Vladimir Putin; the ongoing military conflicts in Syria, Yemen and Afghanistan; Trump's Iran policy; and the state of America's shrinking diplomatic corps.
Crucially, controversial oversight issues may prove the wildcard in the next Congress. For example, the ambush in Niger that killed four American servicemen earlier this year received almost no Congressional attention, despite its echo of the Benghazi attacks. Now, Congressional Democrats will have their turn to ask pointed questions.
The bottom line: After being relegated to the back bench for nearly a decade on national security, Democrats are now in the driver's seat. They will have a lot to balance: how to put pressure on Trump; how to demonstrate a vision for America's role in the world; and how to prepare the ground for 2020.
Joel Rubin is the president of the Washington Strategy Group and the former deputy assistant secretary of state for the House of Representatives.
Go deeper