Medicaid's big midterms night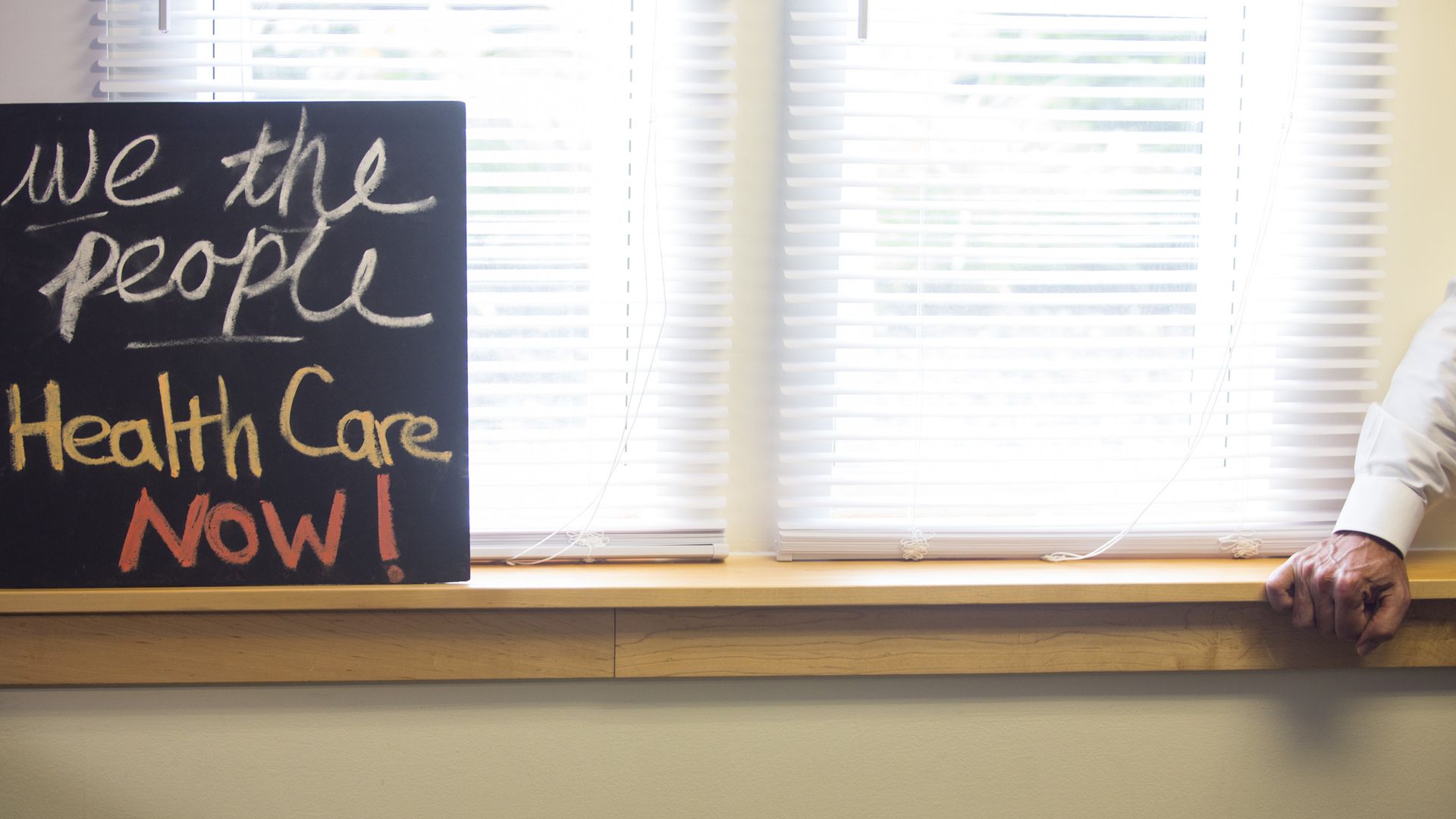 Medicaid expansion was a bright spot for Democrats on an otherwise mixed election night as three states passed ballot initiatives to adopt the Affordable Care Act's expansion of the program.
By the numbers: Idaho voters approved Medicaid expansion with more than 61% of the vote. Nebraska passed it with 53%. Utah approved it with 54%.
Democrats also won hard-fought gubernatorial races in Kansas and Wisconsin, putting expansion at least on the table in those 2 states — Kansas especially.
Kansas' state legislature approved Medicaid expansion in 2017, only to have it vetoed by Gov. Sam Brownback. Extending the program was a big part of Gov.-elect Laura Kelly's campaign.
Tony Evers, who defeated Wisconsin Gov. Scott Walker, also campaigned on a platform that included Medicaid expansion.
The other side: Democrats lost some enticing races with potentially big Medicaid stakes — namely, the Florida governor spot.
A ballot measure to continue the Medicaid expansion in Montana is also losing, 55% to 45% as of 5:30 this morning, though results in the state aren't final yet.
The bottom line: Getting all 3 ballot initiatives passed is nevertheless a big win for expansion advocates, and could end up covering more than 150,000 people, all together.
And don't forget about Maine. Democrat Janet Mills will take over for outgoing Gov. Paul LePage (who, in the most on-brand announcement I've ever seen, already announced he's moving to Florida).
Mills will likely follow through on Maine's Medicaid expansion, which voters approved last year but which LePage fought tooth and nail.
P.S. ... California voters rejected a ballot initiative to cap dialysis firms' profits, 62% to 38%, vindicating the record-breaking sums that dialysis firms spent to defeat it.
Go deeper