Sierra Leone only the latest African country to rethink a Chinese loan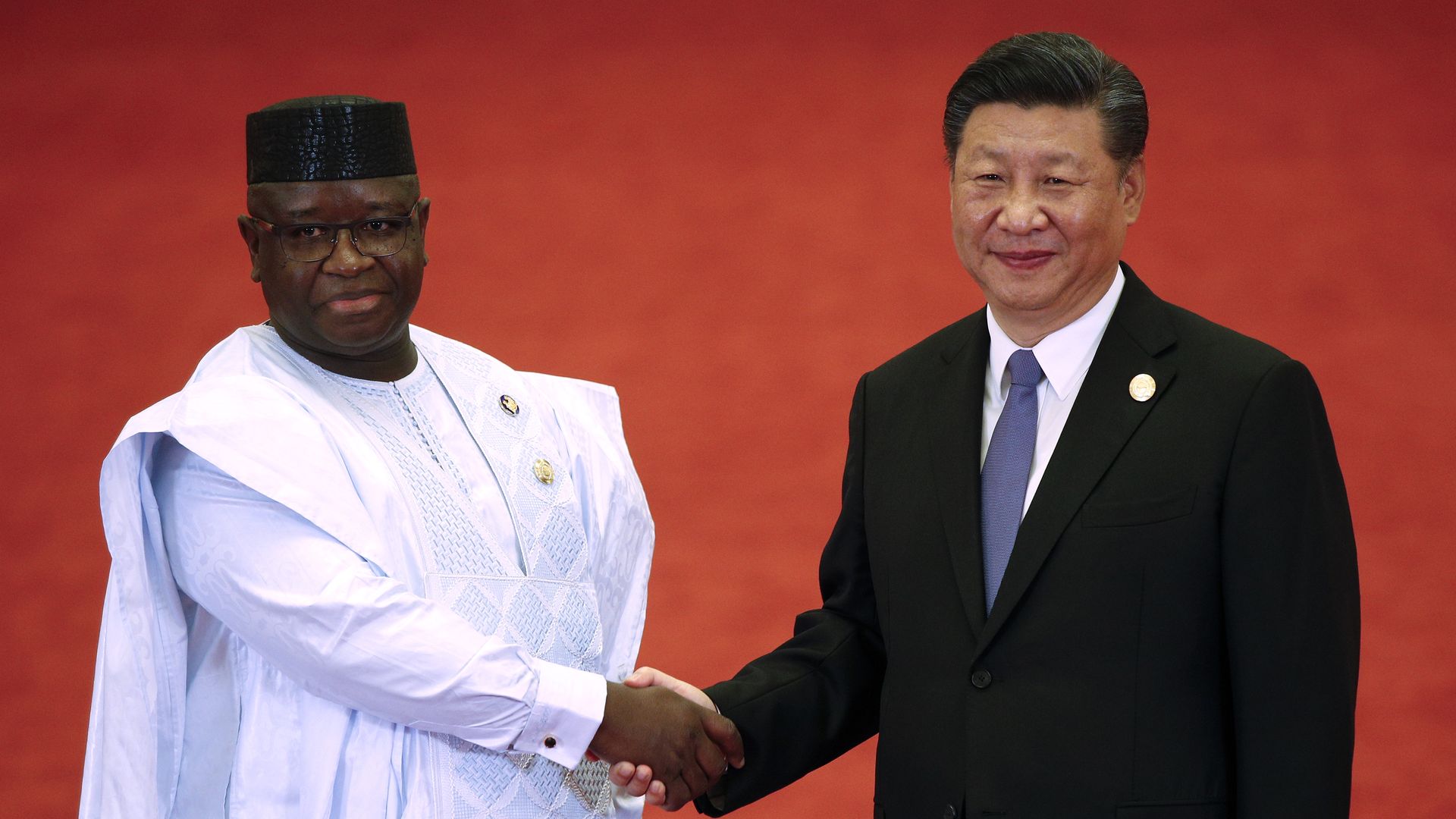 Last month, Sierra Leone canceled a Chinese loan to build the $318 million Mamamah International Airport in Freetown, a legacy project of the country's previous government. The World Bank and IMF raised concerns about Sierra Leone's debt, and the new government concluded the project was "uneconomical."
Why it matters: U.S. politicians regularly accuse China of debt-trap diplomacy, portraying African countries as victims of bad Chinese deals. But this cancellation is the latest example of African governments' wielding agency in their relations with China: African countries do have a say, and they have room to avoid the pitfalls of unsound projects both before and after they've signed.
The background: Chinese loans are the most significant contributor to debt problems in three African countries: Djibouti, Republic of Congo and Zambia. Chinese projects can be prone to delays and high costs that result in potential debt traps, especially when the deals are inked without proper risk assessment. But these concerns are nothing new, and African countries have canceled Chinese financing for years as a way out, leading either to renegotiation of the loan or abandonment of the infrastructure project.
In 2007, Comibel, a firm with 15% interest from the Gabonese state and 85% interest from Chinese investors, decided to mine unexploited iron in northeast Gabon. A China Eximbank loan was to cover the $3 billion project cost. But in 2009, Comibel allegedly breached the contract; the government was forced to revise the agreement and cancel the financing after the lapse.
In 2011, Chad signed a $1 billion contract with China CAMC Engineering for the construction of a new international airport, also funded by a China Eximbank loan agreement. However, the financing was canceled, likely owing to high costs; the project status remains unclear.
In 2016, Namibia canceled a $537 million airport upgrade, supported by China Eximbank concessional loans and contracted to a Chinese construction group, after public outcry over high costs. Namibian President Hage Geingob is reportedly working on a new agreement for Chinese financing, and negotiations appear to be ongoing.
The bottom line: These are just some of the many Chinese deals larger than the Mamamah airport loan that African governments have canceled when projects turned out to be unsustainable. The Sierra Leone case may have received more attention because of recent concerns over African debt, but it's a mistake to assume that such cancelations are a new phenomenon.
Janet Eom is a research associate at the China–Africa Research Initiative at the Johns Hopkins University School of Advanced International Studies.
Go deeper