Facebook blocks more accounts ahead of midterms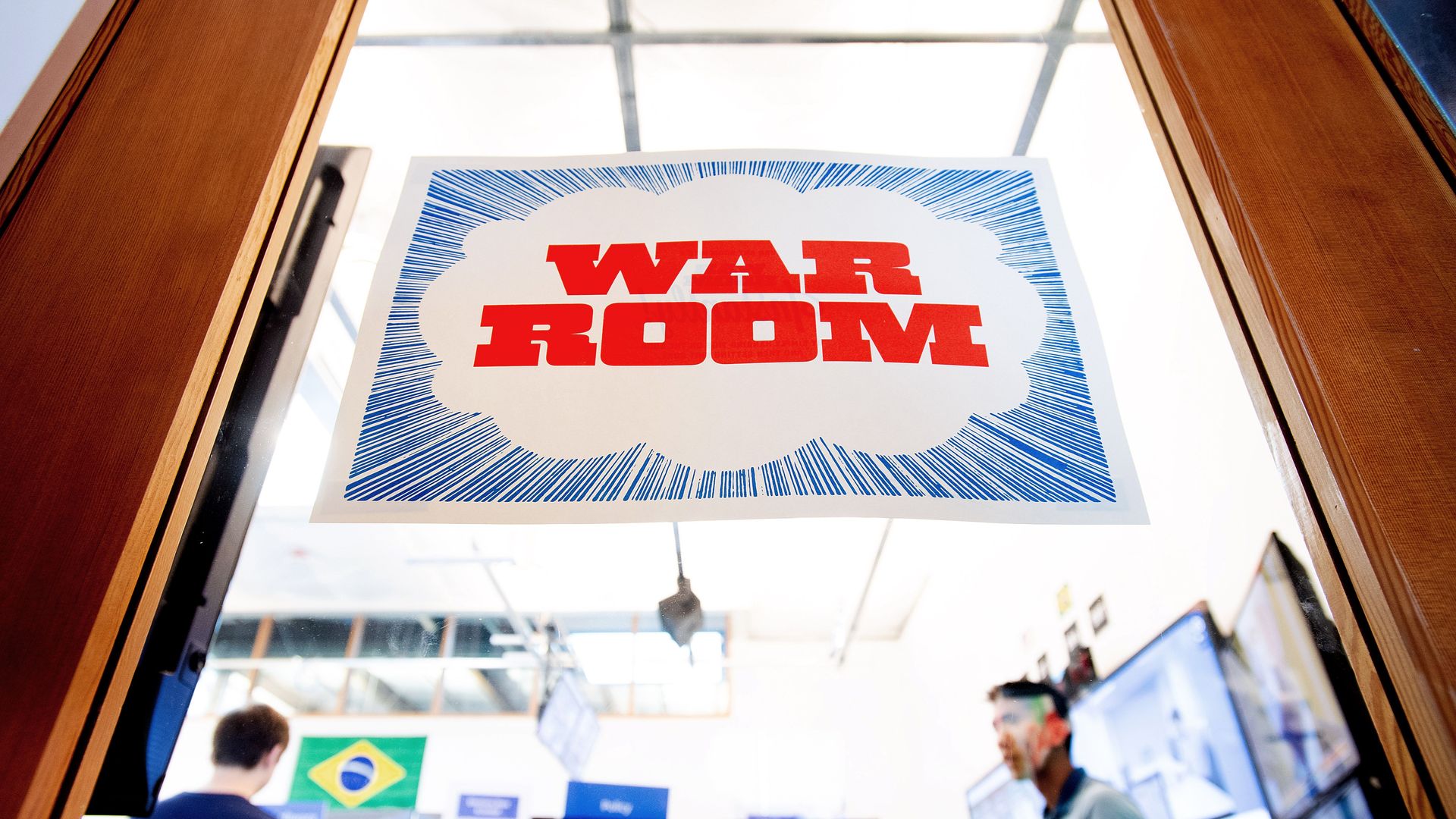 Facebook late Monday said it had blocked accounts from its namesake platform and Instagram, some of them focused on politics, after law enforcement told the company they might be linked to "foreign entities."
Why it matters: The announcement came less than 12 hours before polls open for the U.S. midterm elections.
What they're saying: "Typically, we would be further along with our analysis before announcing anything publicly," said Nathaniel Gleicher, Facebook's head of cybersecurity policy, in a blog post. "But given that we are only one day away from important elections in the U.S., we wanted to let people know about the action we've taken and the facts as we know them today."
Details:
Gleicher said the company had blocked 30 accounts on Facebook and another 85 on Instagram, which is now investigating "in more detail."
"Almost all the Facebook Pages associated with these accounts appear to be in the French or Russian languages, while the Instagram accounts seem to have mostly been in English — some were focused on celebrities, others political debate," he said.
Law enforcement notified the company on Sunday. Gleicher did not say which agency or agencies were involved.
The bigger picture: The company has taken down accounts and pages in recent months as it faces significant pressure to prevent online election interference in the midterms.
In a joint statement on Monday, top law enforcement and intelligence officials said, "At this time we have no indication of compromise of our nation's election infrastructure that would prevent voting, change vote counts, or disrupt the ability to tally votes."
Go deeper