Senior citizens are taking over fast-food jobs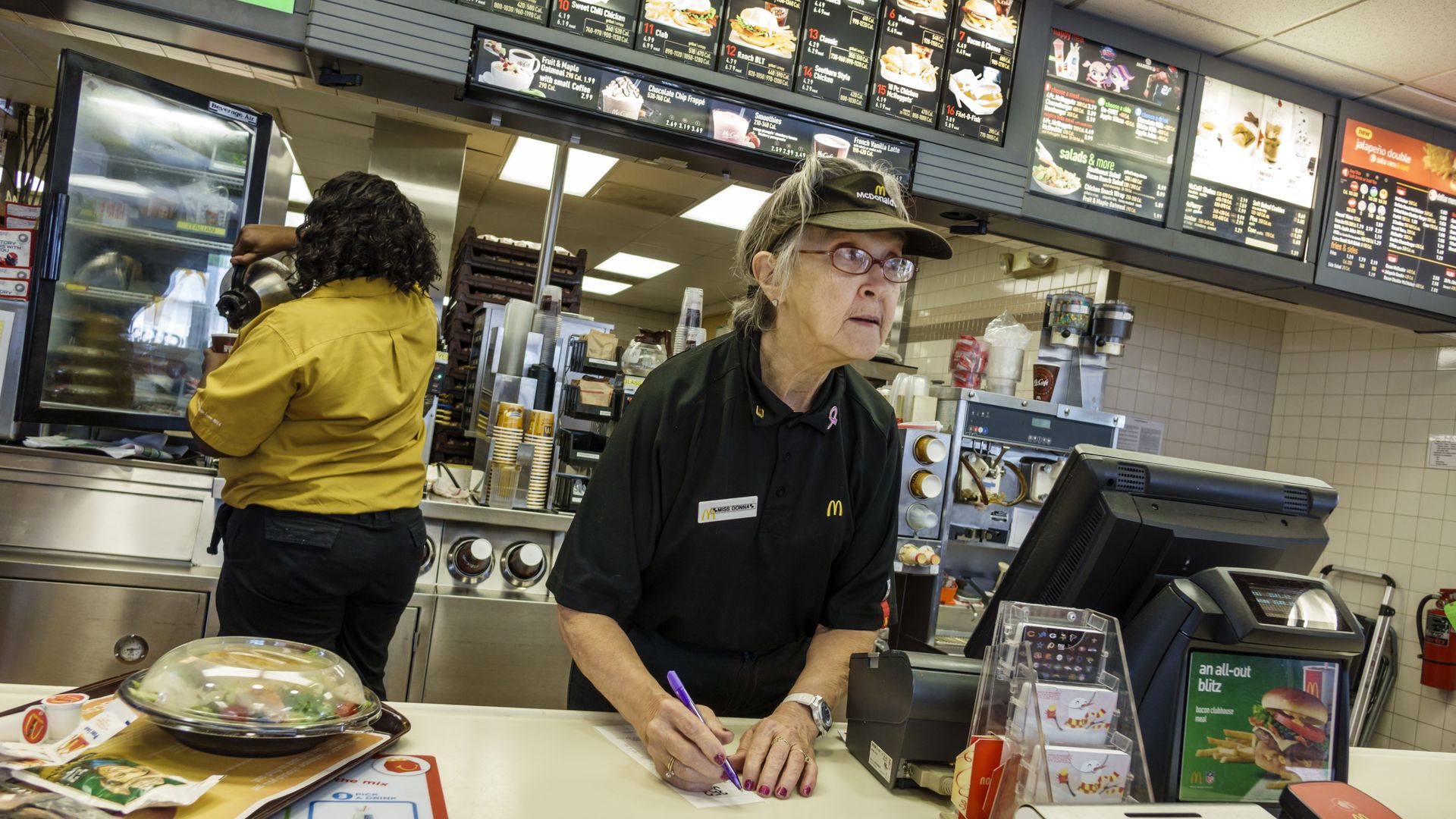 A number of fast-food and casual-dining restaurants around the country, like McDonald's and Bob Evans, are actively recruiting senior citizens who employers say are more sociable and punctual than teenagers, Bloomberg reports.
"Hiring seniors is a good deal for fast-food chains. They get years of experience for the same wages—an industry median of $9.81 an hour last year, according to the BLS—they would pay someone decades younger."
— Bloomberg's Leslie Patton
The big picture: The labor market is tight. Bloomberg, citing the U.S. Bureau of Labor Statistics, reports that the amount of working Americans between the ages of 65 and 74 is expected to grow by 4.5% between 2014 and 2024. Meanwhile, the rate of people working between the ages of 16 and 24 is expected to plunge by 1.4%.
Go deeper