Oil sanctions take effect as Iran condemns "economic war"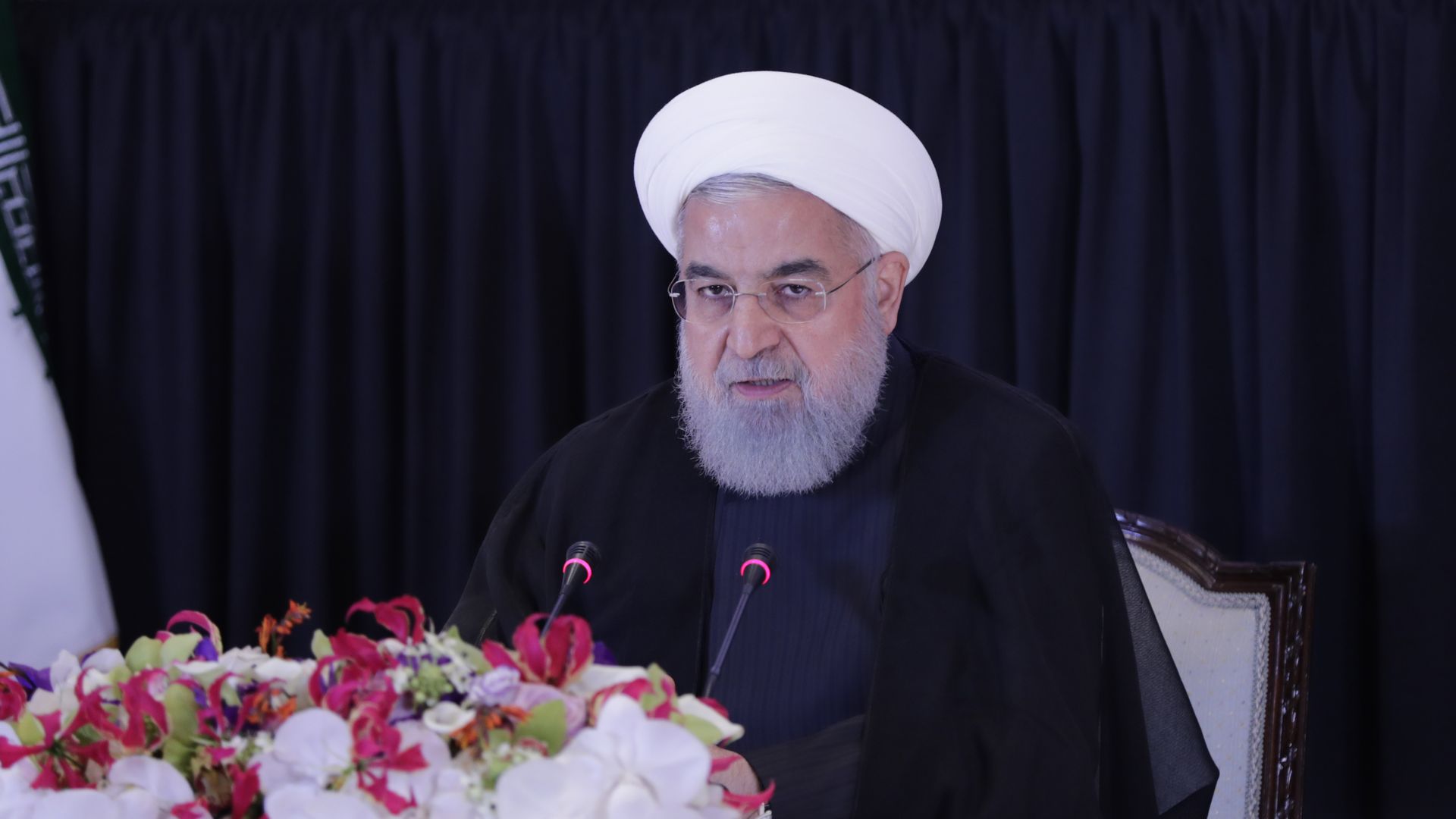 Oil sanctions stemming from President Trump's withdrawal from the Iran nuclear deal officially went into effect Sunday at midnight, triggering immediate condemnation from Iranian President Hassan Rouhani, who pledged to continue exporting oil in defiance of the Trump administration's "economic war," reports the AP.
The big picture: Prices this morning show Brent barely moving off prices that have tumbled sharply in recent weeks, trading at $73.11. This reflects how the reductions in Iranian exports have been ongoing and are largely priced into the market. Traders are also responding to today's announcement that the U.S will grant temporary waivers to 8 "jurisdictions" — China, India, Italy, Greece, Japan, South Korea, Taiwan and Turkey — that buy Iranian oil but, according to the State Department, have moved to curb imports.
What they're saying: "The impact of the sanctions is going to be largely softened as a result of this allowance," Surfeit Vijayakar of the energy consultancy Trisect tells Reuters.
In addition, bearish forces like potentially softening demand growth and U.S.-China trade tensions are affecting the price (we looked more deeply at the state of the market in Friday's edition).
What's next: Iranian exports have fallen by about a million barrels per day in the run-up to the formal reimposition. The consultancy Wood Mackenzie, in a note Monday morning, said that even though some other producers have stepped up production, the market could get a lot tighter in coming months as sanctions continue driving down exports.
"We think there's just enough growth in supply from elsewhere to muddle through the next few months, meet winter demand and avert a price spike," said WoodMac's Ann-Louise Hittle.
She notes that OPEC's spare capacity that can be brought online within 30 days is only about 700,000 barrels per day. "That means the market is vulnerable to strong demand in a cold winter or any new supply outage," she said.
What to watch: In a joint statement, the European Union, France, Germany and Britain — who are seeking to maintain trade ties with Iran — said they "deeply regret" the reimposition of sanctions by the United States. Europe will not receive exemptions, and could look to establish a special payments system with Russia and China if the Trump administration sanctions SWIFT, the financial channel Iran uses to get paid for oil exports.
Treasury Secretary Steve Mnuchin wrote in a Financial Times op-ed that foreign financial institutions that "knowingly engage" in "certain significant transactions" with Iran will be subject to sanctions.
Go deeper: Trump administration blinks on "zero" oil exports from Iran
Go deeper