The dangers of an election in Congo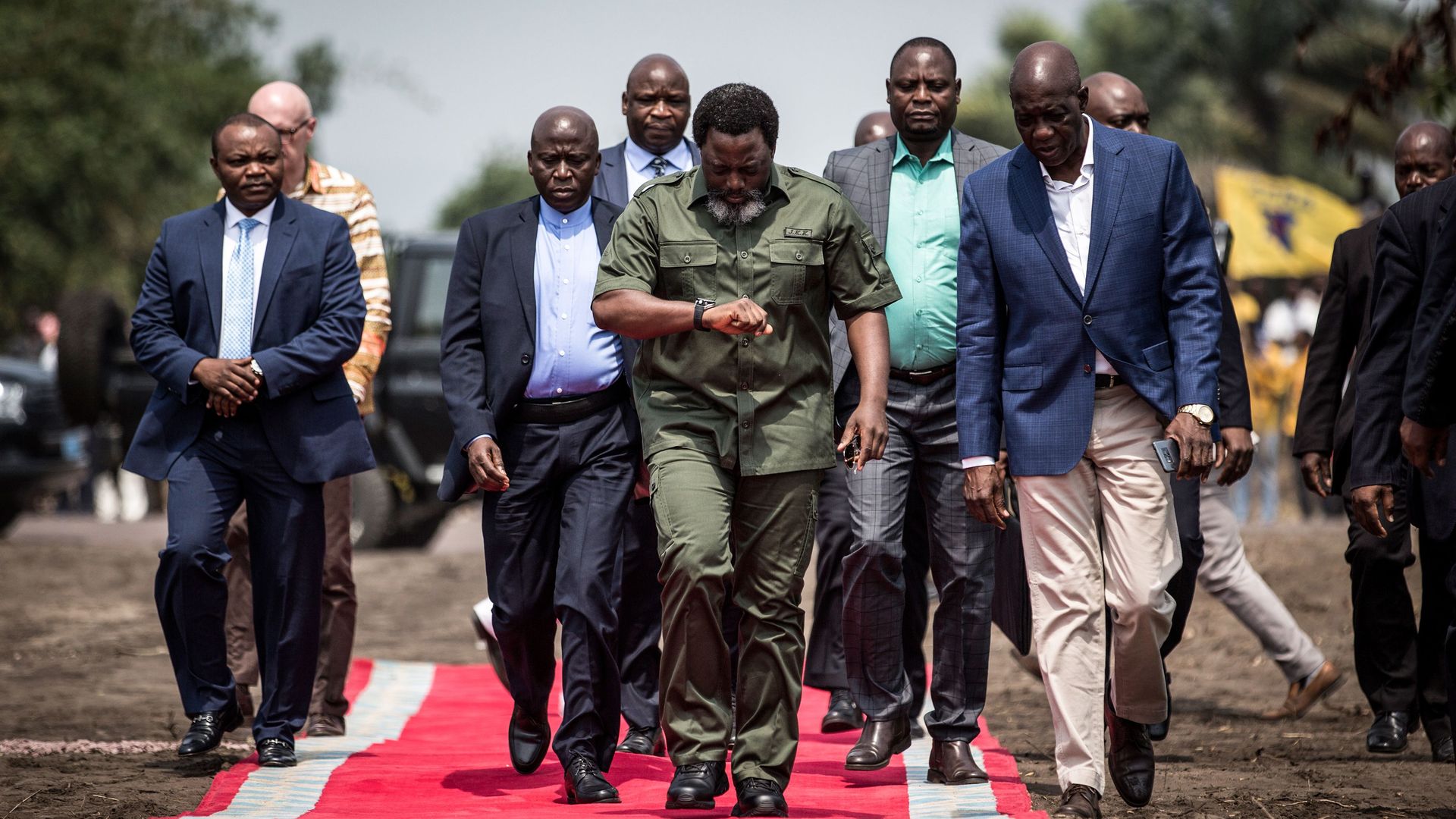 Power last changed hands 18 years ago in the Democratic Republic of Congo, sub-Saharan Africa's largest country by area and third-largest by population, when Laurent Kabila was assassinated and his son Joseph took office at the age of 29. That was during the Second Congo War (1998-2003), the world's deadliest conflict since World War Two. 
Flash forward: After two years of delay, national elections will be held on December 23. Kabila has said he'll respect constitutional term limits and step aside. He endorsed a loyalist to succeed him. 
Every election in Congo carries the possibility of violence. This one falls during an Ebola outbreak and a wave of rebel attacks.
"Kabila's reign has been characterized by high levels of sectarian violence, increased poverty, high levels of corruption, and the increasing use of violence by the government to suppress citizen dissent," John Mukum Mbaku of Brookings writes, adding that Kabila's announcement "should put an end to the constitutional crisis and significantly reduce the probability of another civil war."
"Yet, there are questions about whether a fair, credible, free, and peaceful presidential election will be held," he writes. "Or will this simply be a ploy to allow Kabila to remain in control of the government?"
What to watch: Holding an election in a country as massive and as poor as Congo is an enormous logistical challenge, as election commission chief Corneille Nangaa explained in our interview in June. The opposition claims the necessary infrastructure isn't in place.
Go deeper