New polls: Democrats favored to win House control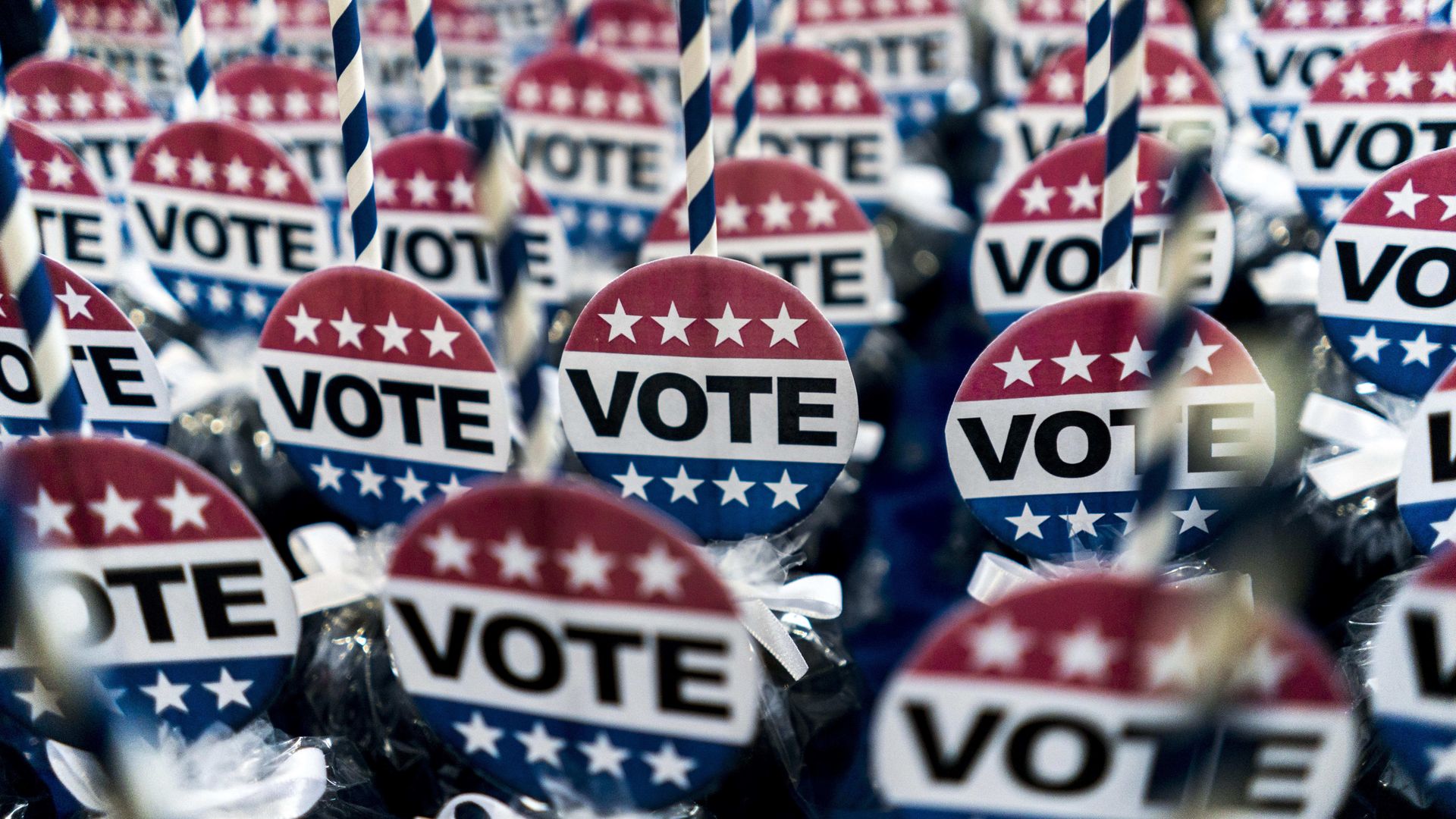 In the final days before Tuesday's midterm elections, two new polls, one from the Washington Post and ABC News and another from the Wall Street Journal and NBC News, found that most voters want Democrats to take control of the House.
Yes, but: Those surveyed in both polls said they are satisfied with the country's booming economy under President Trump. And as the Post notes, midterm elections are typically viewed as a referendum on the sitting president and "tend to reflect views of the economy."
Key findings: Both polls found that voters favor Democratic House candidates over Republicans 50% to 43%.
However, Trump's constant focus on immigration is mobilizing Republicans, whose interest in the issue has jumped from 14% to 21% in the past three weeks, according to the Post-ABC News poll. Democrats' interest in the topic has plunged from 23% to 11%.  
Meanwhile, the WSJ-NBC News poll said there's record levels of interest in Tuesday's election among voters in both parties — 81% of likely voters and 70% of the "broader pool of registered voters" — more than in any midterm election since the poll began monitoring voter interest in 2006.
Go deeper