2. Grassley refers woman who accused Kavanaugh of rape to DOJ, FBI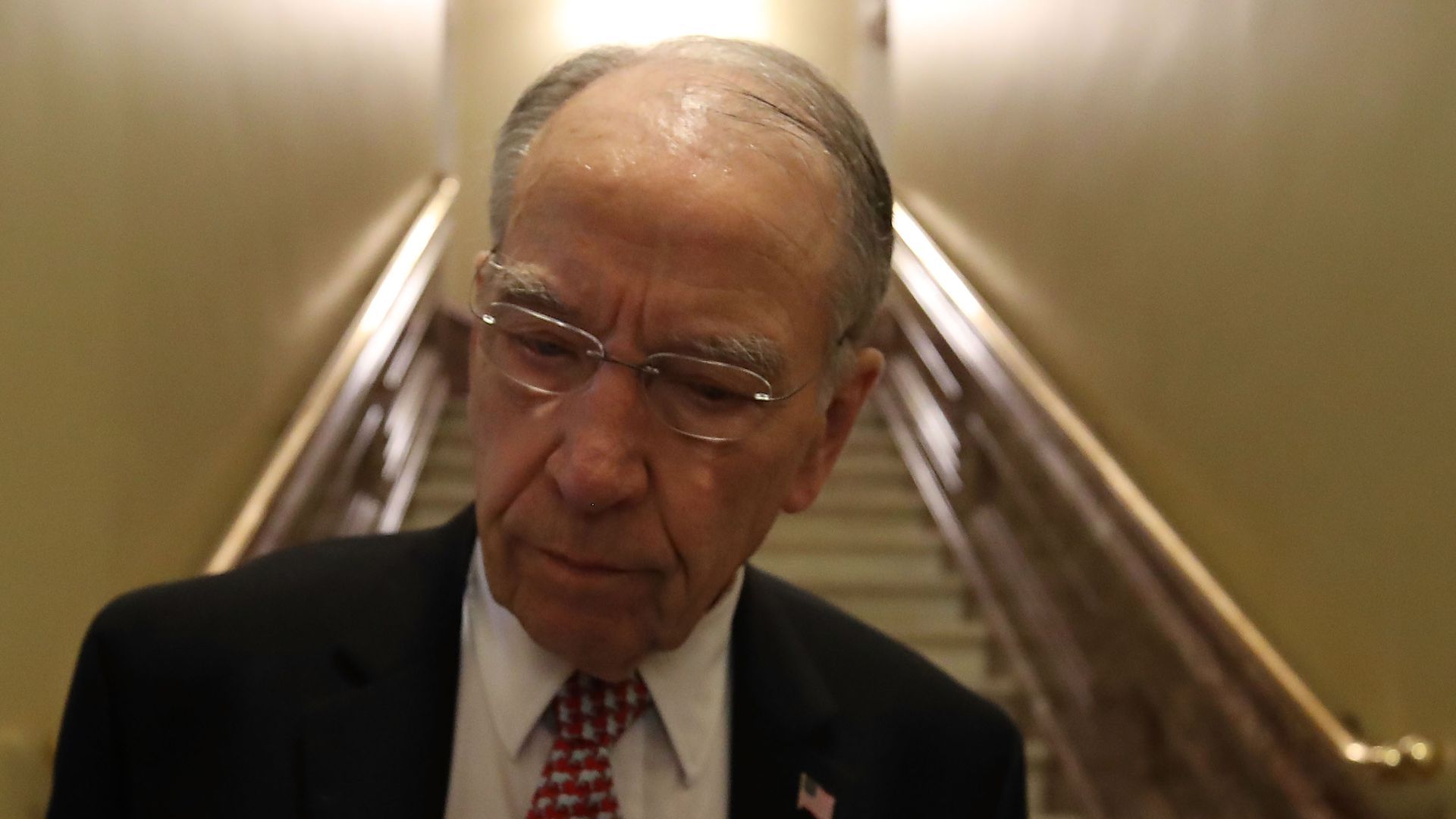 A woman who accused Brett Kavanaugh of raping her "several times" has been referred to the Department of Justice and FBI by Senate Judiciary Chairman Sen. Chuck Grassley for making "potential...materially false statements."
The big picture: The woman, Judy Munro-Leighton, was not one of the primary accusers brought up during Kavanaugh's confirmation hearing to the Supreme Court. She detailed her accusations in a "Jane Doe" letter which was provided to Sen. Kamala Harris. According to Grassley, the letter "listed no return address, failed to provide any timeframe, and failed to provide any location." Per Grassley's referral, when the committee reached out to Munro-Leighton to speak about her allegations, she said she had not ever met Kavanaugh and "just wanted to get attention."
Go deeper