Go deeper: Google's restlessness for better company culture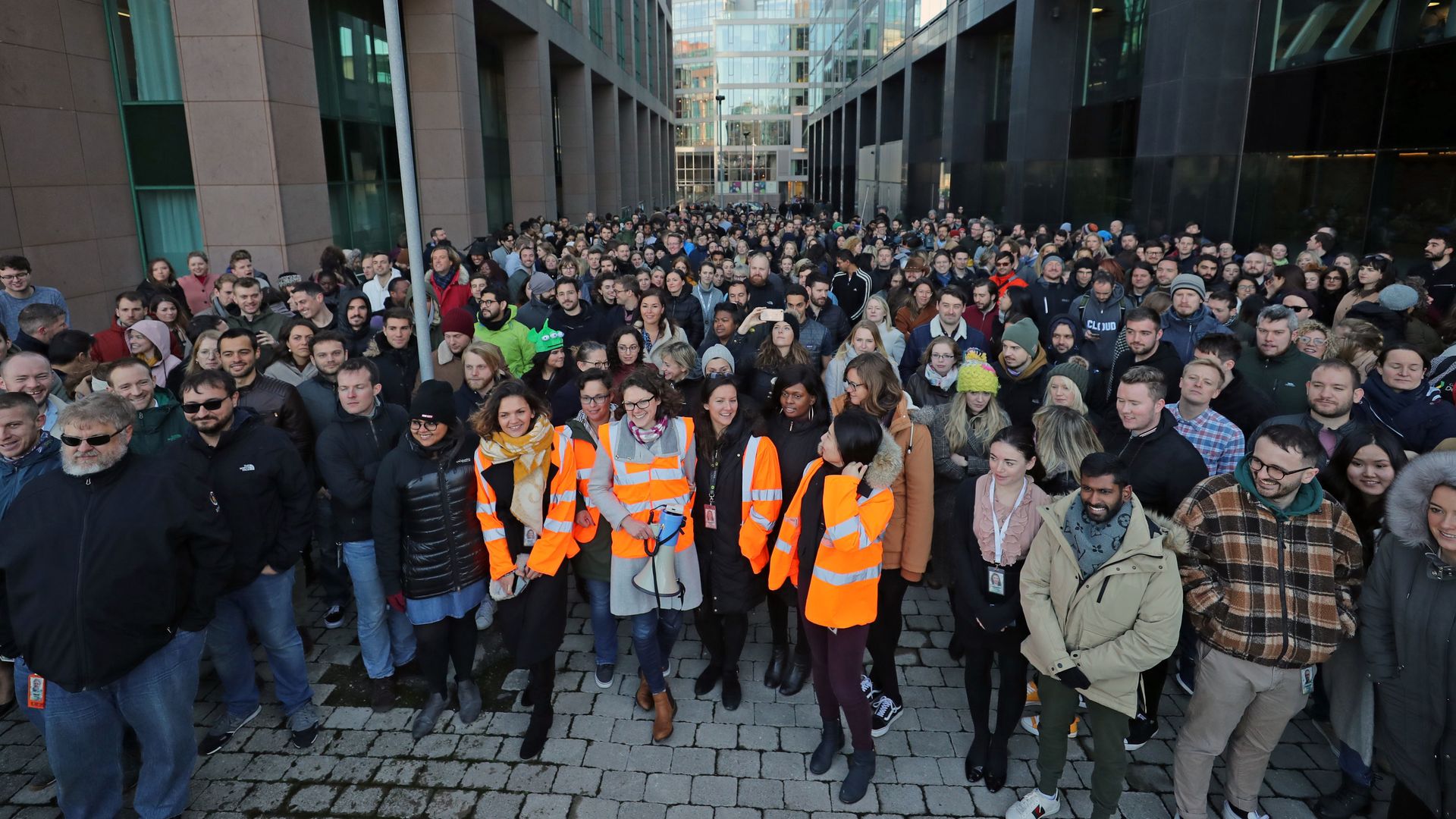 Estimates show 20,000 Google employees and contractors participated in walkouts protesting sexual harassment in the workplace Thursday across 50 cities of Google's global offices.
Why it matters: The walkout has been yet another example of Google employees using activism in response to the company's projects, decisions and all-around company culture. Recently, Google canceled its Pentagon AI drone project and spoke out against Google's project to create a censored search engine for China.
The backdrop: The protest was triggered by a New York Times story detailing several instances where executives either continued to work for Google or were given large exit packages despite credible evidence of sexual harassment or assault.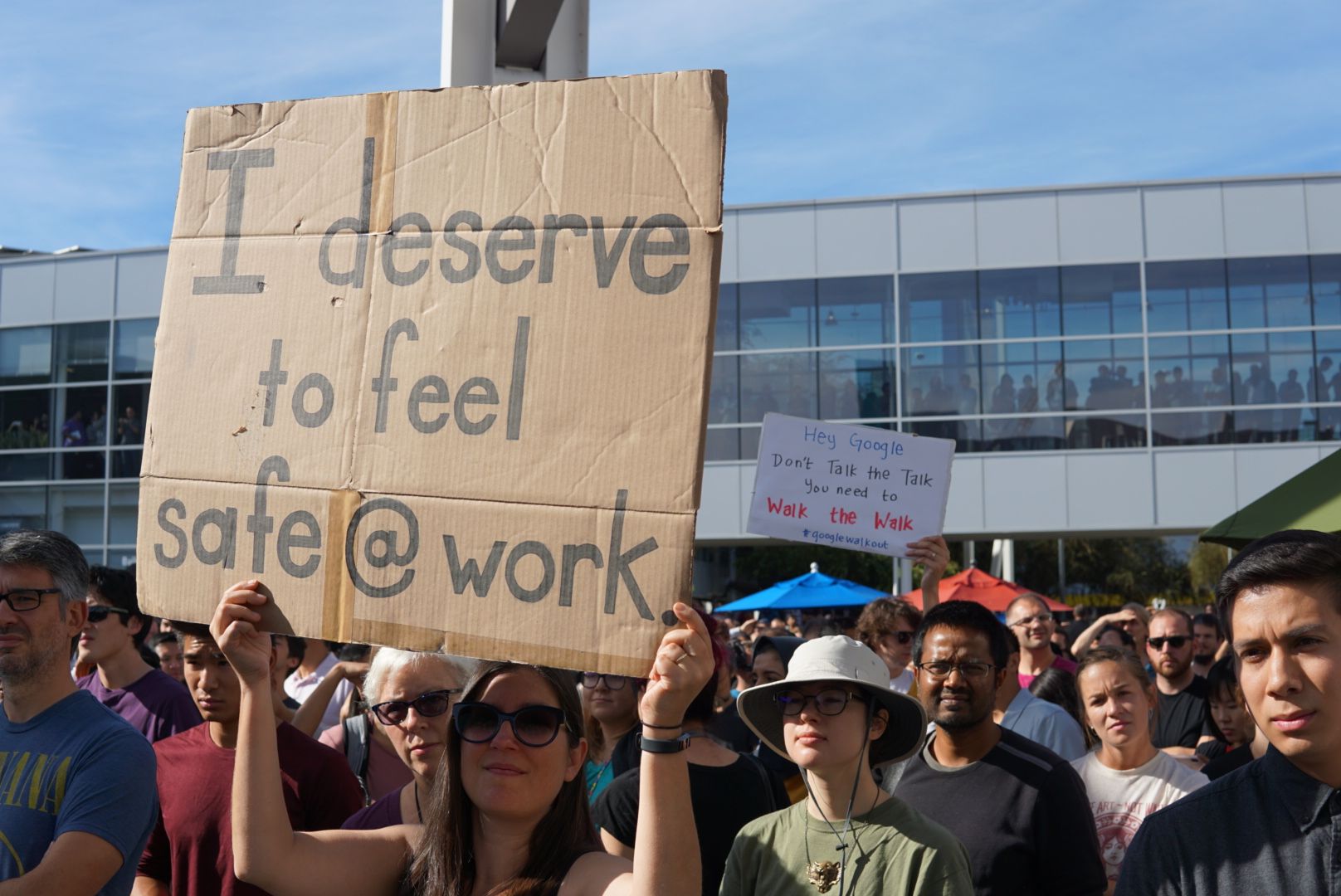 The walkout
Google's New York office drew nearly 3,000 participants at the 14th Street Park location. The Mountain View headquarters in California drew nearly 4,000 participants.
Several women employees shared their stories of their experiences at Google with the Times which they consider as part of "a longstanding pattern in a toxic work culture further amplified by systemic racism."
"I was told that Google was keeping silence for me, and thus I had to keep my silence, away from the press, away from my coworkers, I need to be silent," a female employee said of working at YouTube.
Employees who participated in the walkout are asking Google for:
An end to forced arbitration in cases of harassment and discrimination for all current and future employees.
A commitment to end pay and opportunity inequity.
A publicly disclosed sexual harassment transparency report.
A clear, uniform, globally inclusive process for reporting sexual misconduct safely and anonymously.
An elevation of the chief diversity officer so that person reports directly to the CEO and make recommendations directly to the board of directors. Plus, the appointment of an employee rep to the board.
The bigger picture: Women, Black, and Latino Google employees  increased by only 0.1%, per Google's 2018 Diversity Report. Black and Latino employees also have the highest attrition rates.
What's next: Google CEO Sundar Pichai pledged to take a harder line on sexual harassment issues.
Go deeper:
Go deeper