Trump says troops "won't have to fire" at migrants approaching southern border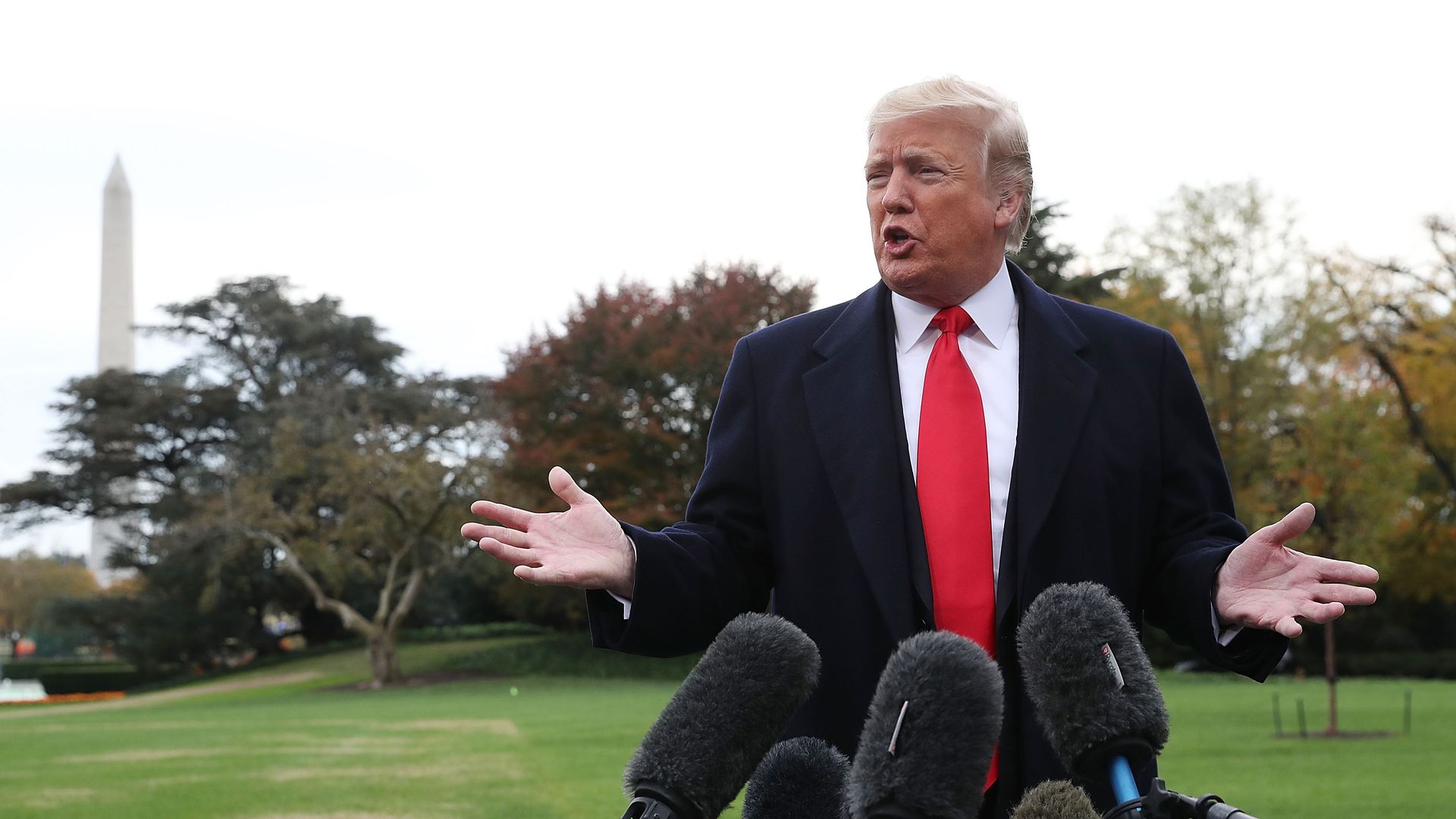 President Trump said Friday there are no plans to have troops shoot at the caravan of Central American migrants approaching the U.S.-Mexico border. When asked if he promises troops won't shoot, Trump said, "well I hope they won't."
Why it matters: Trump claimed Thursday troops deployed to the south border would shoot at migrants if they threw rocks, but many military experts have been claiming such action would violate the military's rules of engagement. Per the Pentagon's rules, troops are allowed to use lethal force in the face of "imminent threat of death or serious bodily harm."
Go deeper