Trump to reimpose all Iran sanctions, with exemptions on oil imports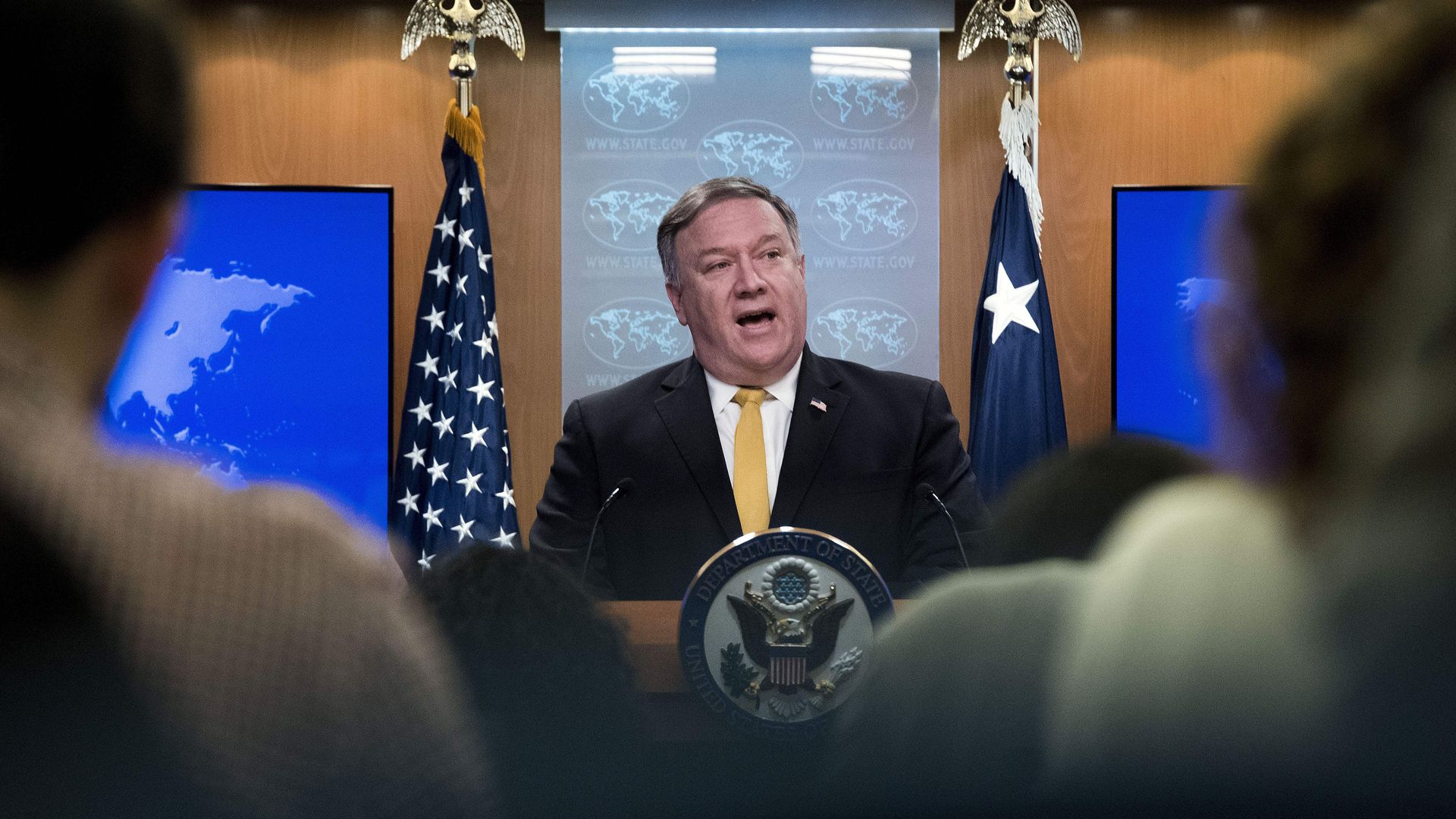 All U.S. sanctions on Iran that were lifted under the 2015 nuclear deal will be reimposed on Monday, however, "eight jurisdictions" will receive exemptions allowing them to continue to import Iranian oil in the short term, Secretary of State Mike Pompeo and Treasury Secretary Steve Mnuchin said during a call with reporters on Friday.
Why it matters: This is the second and most significant round of sanctions to be reimposed on Iran, targeting its energy, financial and shipping sectors. The announcement both underlines the Trump administration's "maximum pressure" approach to Iran, and the degree to which it has divided the international community. Some Republican hardliners now believe Trump is going soft by not using all the tools at his disposal.
Between the lines: The reimposition of these sanctions was long expected, but one major question mark was whether Trump would cut Iranian banks off from SWIFT, the network for global financial transactions.
Politico's Eliana Johnson reports that national security adviser John Bolton favored doing so, but Mnuchin's more conservative position ultimately won out. She reports that some GOP hawks, including Ted Cruz, now want to pass legislation to cut Iran off from the Society for Worldwide Interbank Financial Telecommunication (SWIFT).
It's a high-stakes debate. Mnuchin argued, per Johnson, that it was "necessary to keep humanitarian aid flowing into the country and to prevent a number of European nations, which opposed the U.S. exit from the Iranian nuclear deal, from forming an alternative network to SWIFT that could include Iran, Russia, China — and to which the U.S. would have no visibility."
The bottom line: Pompeo and Mnuchin said that their goal is to "change the behavior" of the Iranian regime, that the pressure in Tehran is already rising, and that it will only rise higher as they "aggressively enforce" the sanctions. Iran's posture, for now, seems to be to wait out the Trump regime and hope the winds in Washington begin to blow in a different direction soon.
Go deeper: Trump administration blinks on "zero" oil exports from Iran.
Go deeper