Trump: Democrats gaining control of the House "could happen"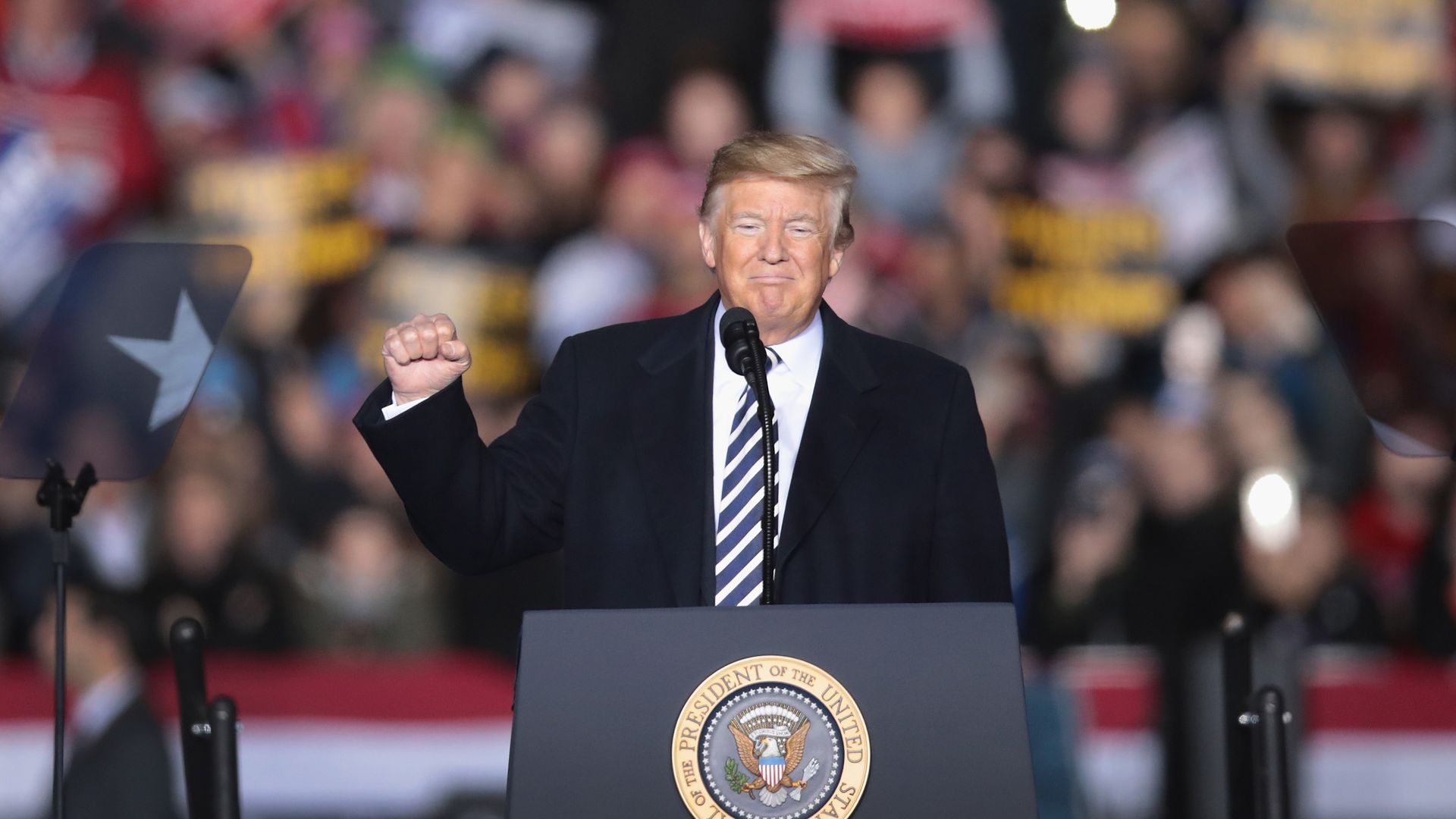 President Trump said at a campaign rally Friday in West Virginia that it's possible that the Democrats win the House this midterm election.
Why it matters: Trump has been rallying for Republican races across the country in a last-ditch push for Republican voters to turn out to the polls and vote in favor of the party to maintain control. Many of the candidates he is campaigning on behalf of are in tight races against their Democratic opponent. Trump said in West Virginia, the Democrats "will try to erase our gains and eradicate our progress. It'll be bad for the country, the Democrats. And it could happen. Could happen."
Go deeper