Where early voting has exceeded 2014 totals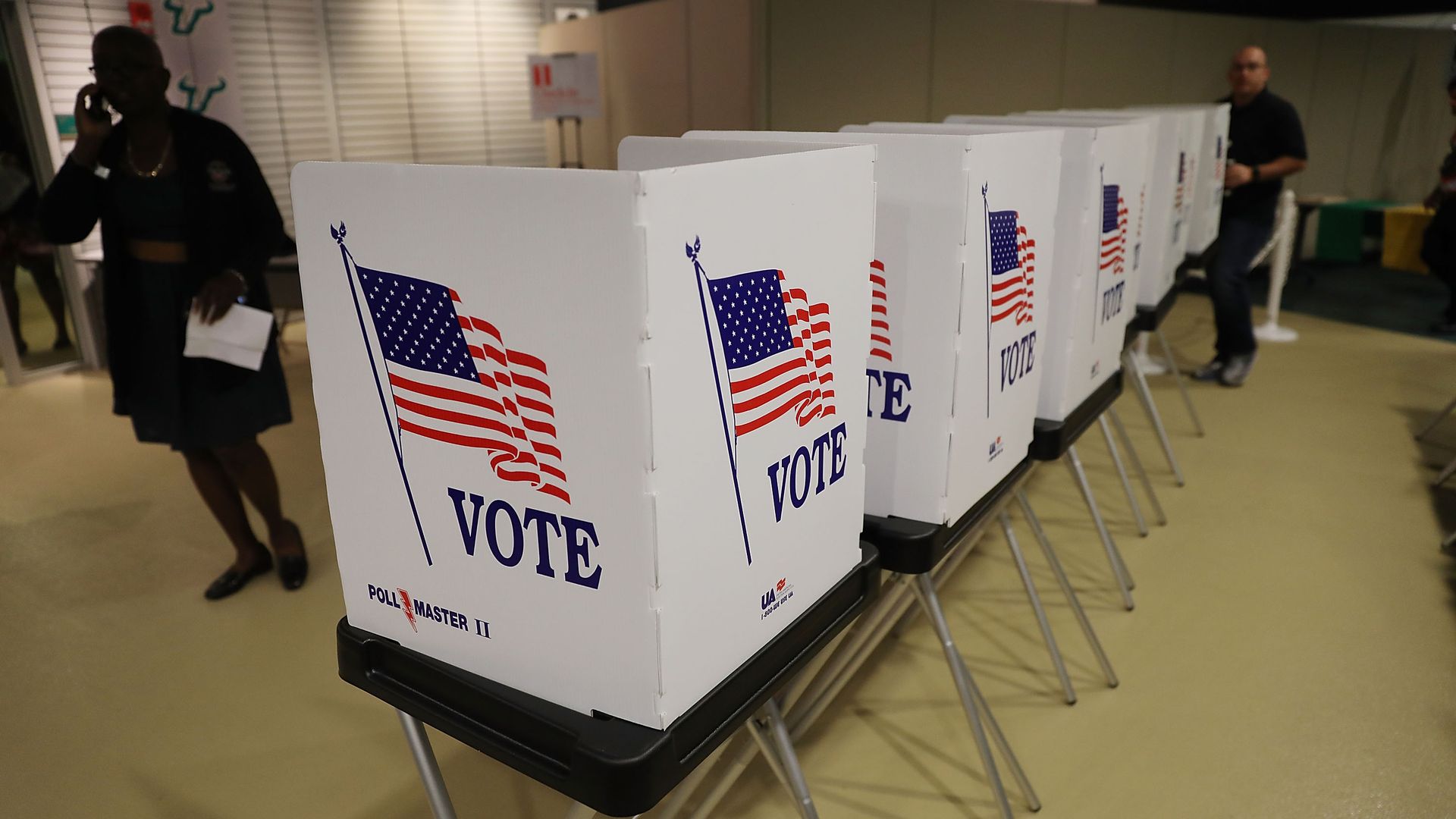 With just days left until the midterm elections, 26 states have already surpassed the total number of early votes cast in the 2014 midterm election, per Elect Project's Michael McDonald, a University of Florida professor who's tracking these returns.
Why it matters: While we don't know which party is benefiting from early voting, the numbers show an undeniable enthusiasm surge among voters in this year's election — and many states could have participation numbers closer to a presidential election.
What to watch: States like Arizona, Tennessee, Texas, Florida, Nevada, Wisconsin and West Virginia all have competitive Senate races this cycle.
The other states include Delaware, Georgia, Idaho, Illinois, Indiana, Kansas, Louisiana, Maine, Maryland, Minnesota, Missouri, Mississippi, Montana, North Carolina, North Dakota, New Mexico, Oklahoma, South Carolina and Virginia, all of which have either an important Senate, House, or gubernatorial race, sometimes all three.
The biggest early voting differences:
Texas, where 4.3 million have already voted compared to 2 million total early votes in the last midterm election.
Tennessee, where over 1.3 million people have already voted. In 2014, the total was 634,000 early votes.
Florida voters have already cast more than 4 million votes, compared to 3.1 million.
Go deeper