Republican hawks tee up stricter Iran legislation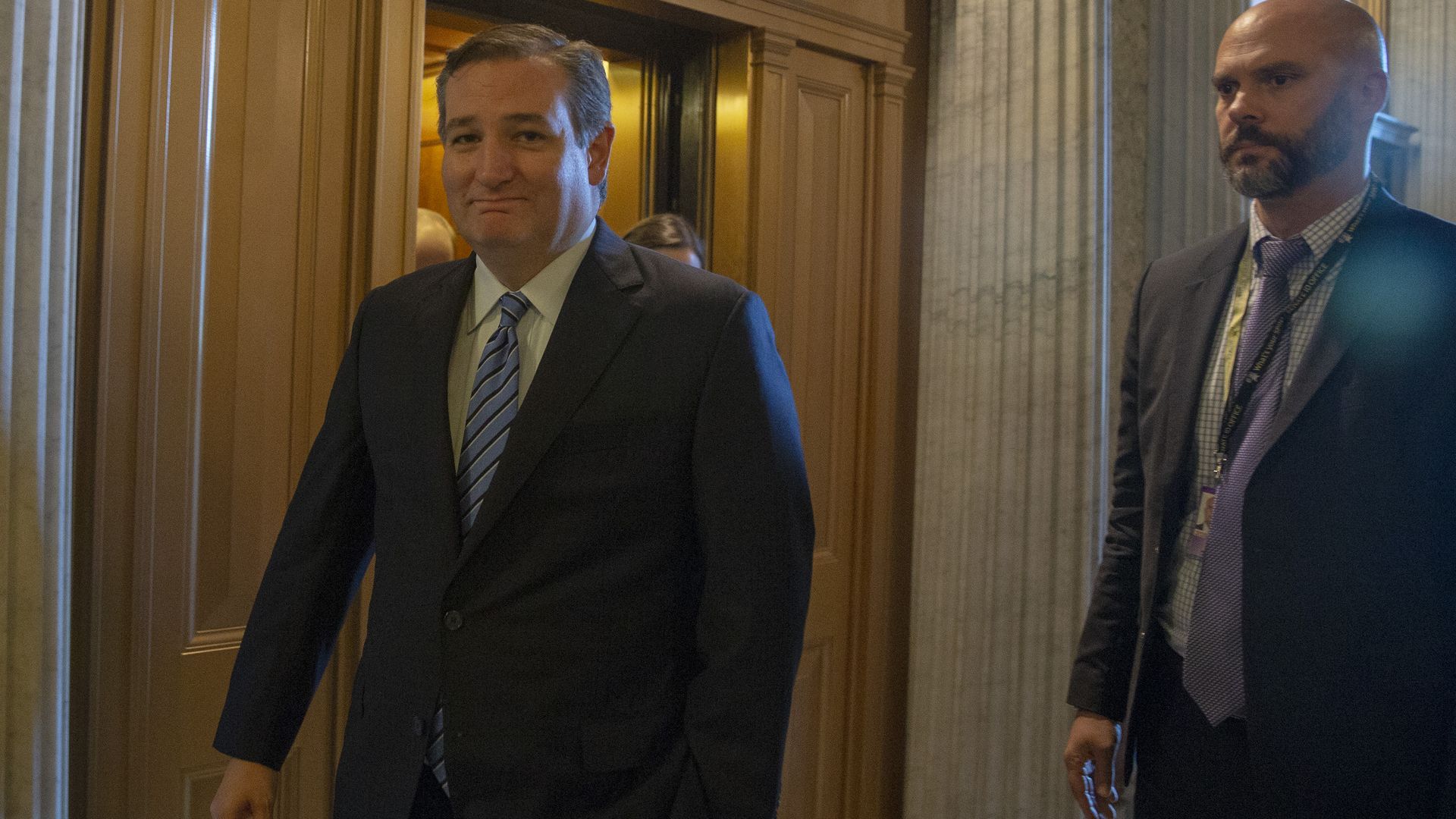 Republican hawks are planning to introduce legislation later this month that would force President Trump to take a harder approach to Iran, out of fear that the president is "going soft" on them, Politico's Eliana Johnson reports.
The big picture: New sanctions are expected to be announced later today, and these Republicans "expect that Trump will disappoint them," Johnson writes. The legislation, which will reportedly be introduced by Sen. Ted Cruz (R-Texas) and cosponsored by Sens. Marco Rubio (R-Fla.) and Tom Cotton (R-Ark.), would pressure Trump into cutting off Iranian banks' access to the global banking network, Society for Worldwide Interbank Financial Telecommunication (SWIFT).
President Obama made a similar move years ago, but lifted the penalties as part of the Iran nuclear deal.
According to Johnson, the lawmakers want to push Trump to side with his national security adviser John Bolton, who says Friday's sanctions would be more effective if Iran's access to SWIFT is cut off, instead Treasury Secretary Steven Mnuchin, who argues that access is crucial to ensuring humanitarian aid gets to the country.
Yes, but: The legislation could be in jeopardy if Democrats win the House majority next week. Supporters of the measure are hopeful that pro-Israel lobbying group AIPAC will "pressure pro-Israel Democrats" into backing it, if that were to happen.
Go deeper