Breaking the logjam in Congress over self-driving cars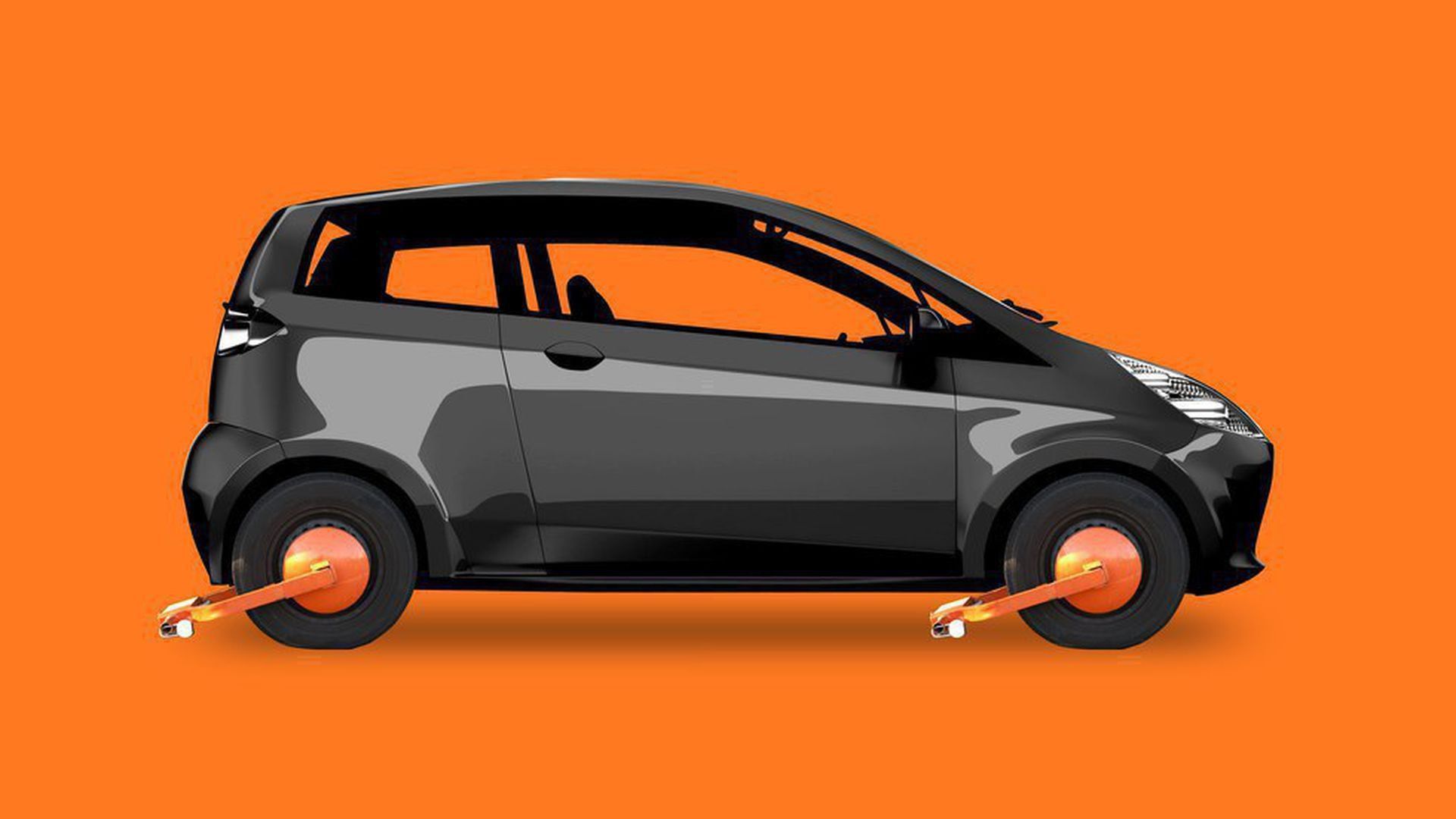 Federal legislation of autonomous vehicles remains stalled in Congress, but there's a small chance it could be revived in a lame-duck session. If Democrats take the House on Tuesday, some industry lobbyists think the logjam could be broken by Senate Republicans, who may be more inclined to move ahead with a compromise bill than to start over with the new House.
Why it matters: Cars with increasing levels of autonomy are already being tested and deployed on American roads, and Waymo plans to launch the first fully automated robo-taxi service in Phoenix before the end of the year. How the technology develops in the coming decades may well depend on how politics plays out today.
Where it stands: More than a year ago, the House unanimously passed the SELF DRIVE Act, which would create a regulatory framework for highly automated vehicles.
In the meantime, self-driving technology is racing ahead of regulations. Without federal standards, automakers and tech companies have to deal with a patchwork of state laws.
"While we're arguing over whether the AV START Act is exactly right, the world is moving ahead by leaps and bounds in areas like technology, automation and artificial intelligence."
— Shailen Bhatt, CEO, Intelligent Transportation Society of America
Yes, but: Senators on both sides of the aisle have legitimate concerns, not just about safety in light of recent accidents involving self-driving cars, but also about cybersecurity and the impact on jobs for truck drivers and others.
Given how quickly technology is advancing and how slowly the government is moving, NHTSA and the U.S. Department of Transportation have published a series of guidelines for automated driving systems.
"The goal of the Department is to keep pace with these rapidly evolving technologies so America remains a global leader in safe automation technology."
— U.S. Transportation Secretary Elaine Chao
For now, the feds are encouraging AV companies to file voluntary safety assessment reports on a dozen key factors.
The bottom line: Until federal legislation is in place, these voluntary report cards — which seem more like glossy marketing exercises designed to build public trust — will have to guide government, industry and consumers.
Go deeper