1. Trump plans to bar immigrants who enter the U.S. illegally from asylum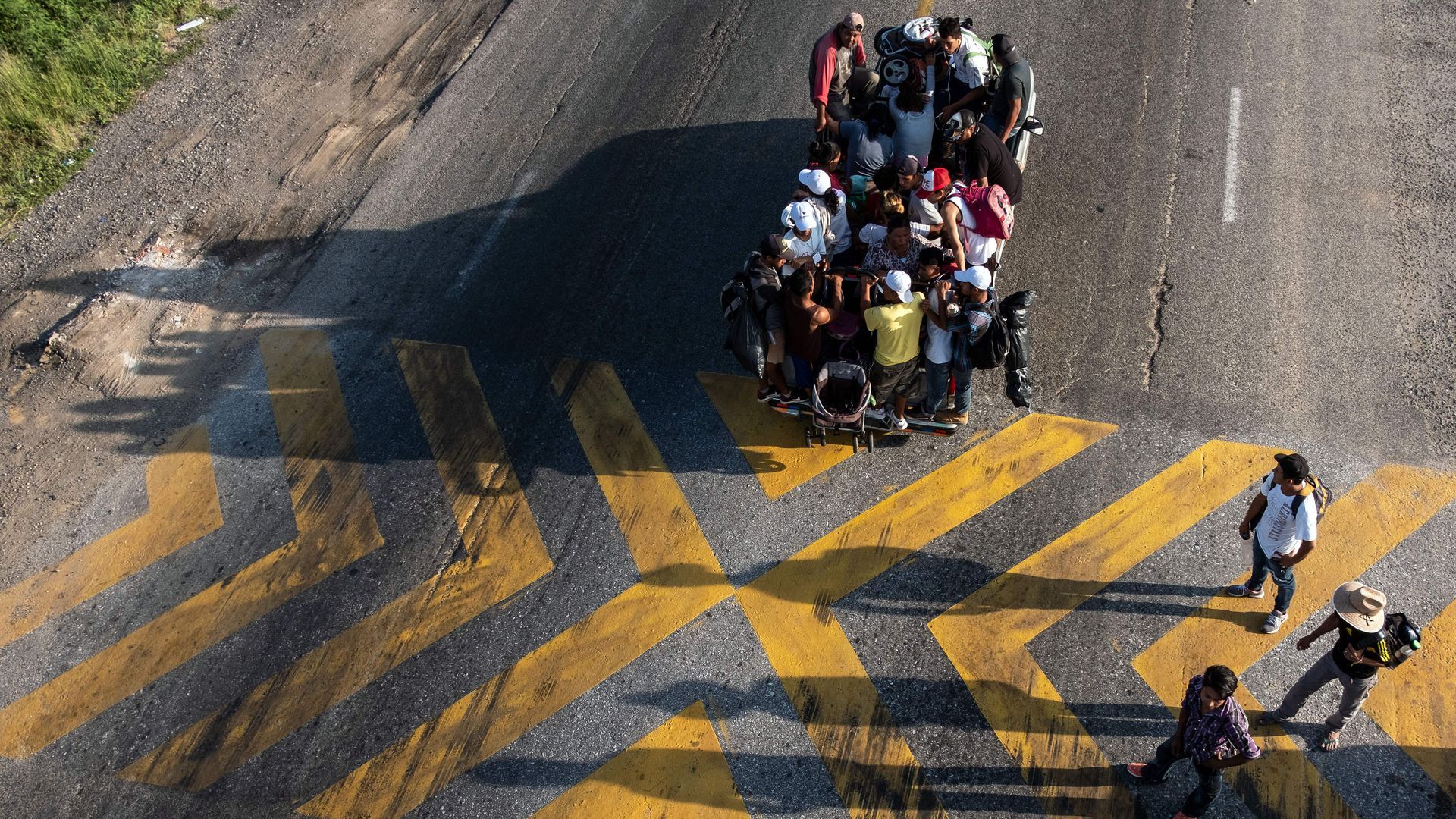 President Trump said Thursday that the administration is finalizing a plan that would prevent immigrants who enter the U.S. illegally from receiving asylum.
Why it matters: The briefing comes as Trump continues to make immigration a focal point ahead of the midterm elections and as a caravan of thousands of Central Americans — many of whom are likely to seek asylum — makes its way through Mexico toward the U.S.
Between the lines: While the Immigration and Nationality Act provides any immigrant on U.S. soil the right to seek asylum, regardless of whether they entered the U.S. legally or illegally, it also grants the attorney general the right to decide what crimes disqualify an asylum-seeker. The administration's plan has been previously reported on by CNN and Vox.
More from his speech:
Trump reiterated his assertion that his administration will build tent cities to hold asylum-seekers, and that they will no longer be released into the U.S. to await their immigration hearings.
Trump said the caravan "should turn back now. They're wasting their time." He went on to say that they should apply legally to come into the U.S. — despite the fact that legally applying for asylum first requires that the asylum-seeker be on U.S. soil.
"They want to throw rocks at our military, we're going to fight back... I said, 'Consider it a rifle'."
The big picture: The administration has already made it so that victims of domestic abuse or gang violence no longer automatically qualify for asylum. It has also eliminated the right to hearings for certain asylum-seekers. Thousands of U.S. troops are currently on their way to the U.S. border to help immigration officials stop the caravan.
Go deeper