Snap CEO Evan Spiegel says social sites encourage negative behavior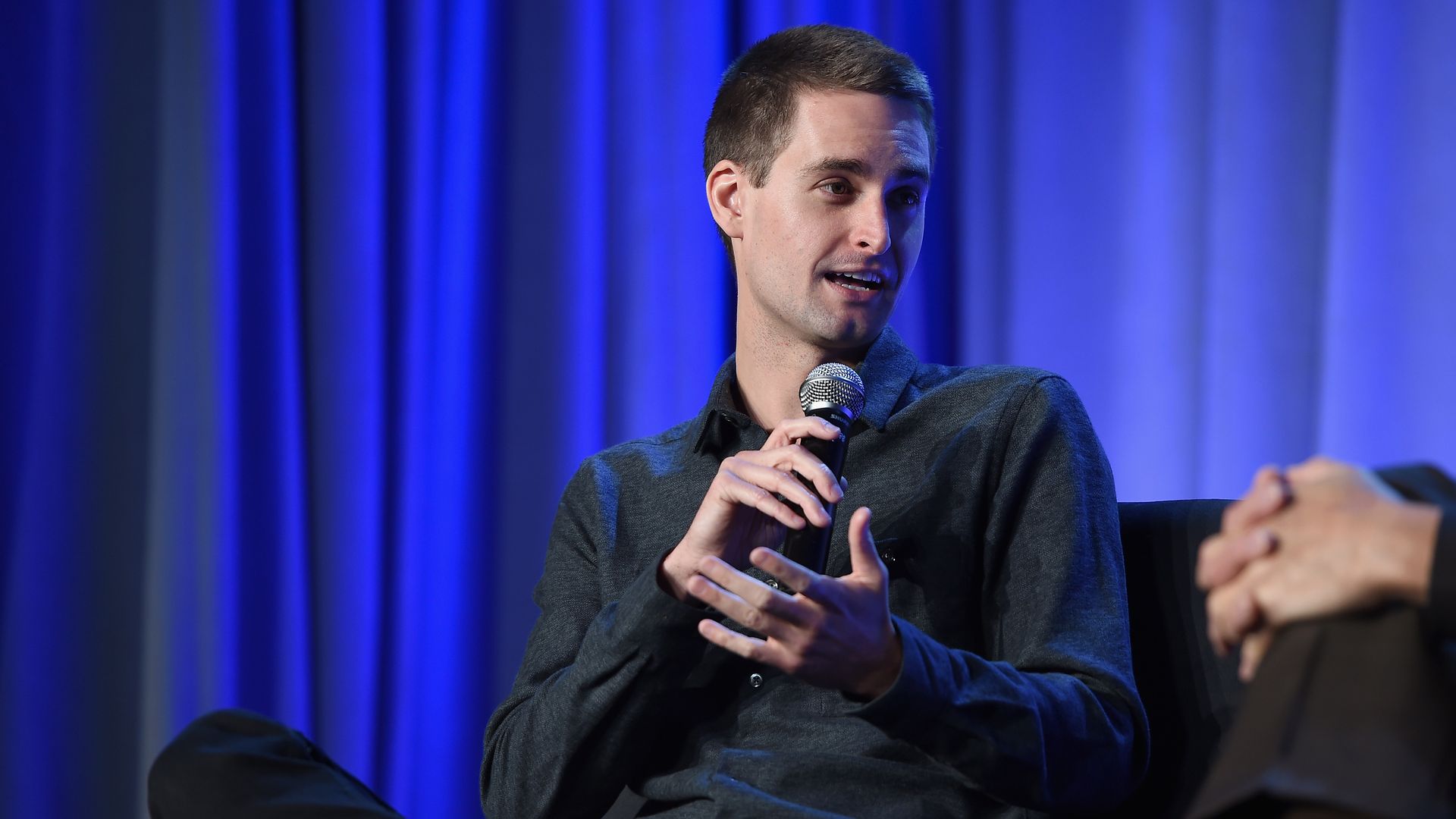 Evan Spiegel, CEO of Snap Inc., said at the New York Times Dealbook conference on Thursday that Facebook and Twitter's algorithms are the reason why misinformation and harassment is so widespread on the platforms.
"These platforms have created an environment ... that incentivize negative behavior. You can create a personalized content experience that doesn't compromise integrity."

— Evan Spiegel, Snap CEO
Go deeper: Spiegel echoed these thoughts in an op-ed for Axios last year, writing that personalized newsfeeds, while revolutionary in changing the way people share and consume content, "came at a huge cost to facts, our minds and the entire media industry."
Go deeper