Democrat's draft privacy bill includes prison time for execs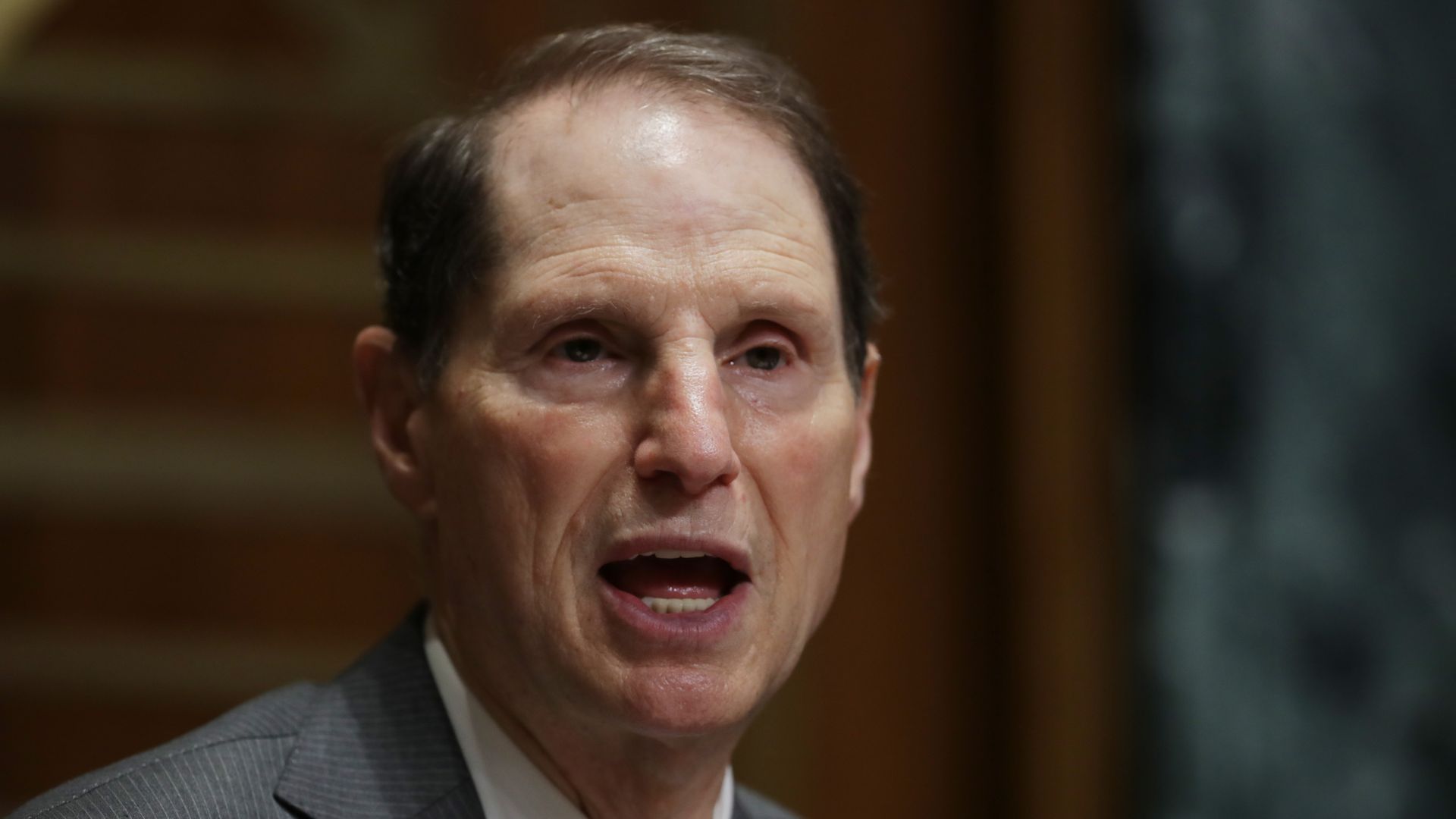 Democrat Sen. Ron Wyden released a draft bill Thursday creating a system for consumers to opt out of some data sharing and giving the Federal Trade Commission more authority to punish privacy violations, including by sending corporate executives to prison.
Why it matters: The early proposal is one of many unveiled on the issue in Congress, but it sets a marker for lawmakers who want to give the FTC greater powers over large tech companies.
Details: The law would apply to companies with more than $50 million in revenue and personal information on a million or more consumers.
The bill would create a national " 'Do Not Track' data sharing opt-out website" that would let users say no to "data sharing, view their opt-out status, and change their opt-out status." Sites are allowed to charge for a version of their product that does not rely on user data to generate revenue.
That Do Not Track system might not cover certain types of targeted advertising on Facebook or Google, where no personal data is exchanged on an individual, but would cover ad buys where data was submitted to those platforms.
If passed, the law would give the Federal Trade Commission the power to fine companies for a first offense, something it cannot currently do, and give the agency more staffers.
Companies covered under the law would have to submit an annual data protection report signed by top executives, including their CEOs. Executives could face criminal penalties as high as 20 years in prison if they intentionally mislead the agency.
The law also includes an exemption for the editorial side of news organizations.
What they're not saying: The bill doesn't say that the federal government should preempt state rules or address the ability of citizens to sue in certain privacy cases.
What's next? The midterms. If voters flip the House or, less likely, the Senate on Tuesday, it could supercharge the debate over privacy. Lawmakers are trying to get federal legislation in place before California's new rules go into effect in 2020.
Go deeper:
Go deeper