New report details rampant sexual assault in North Korea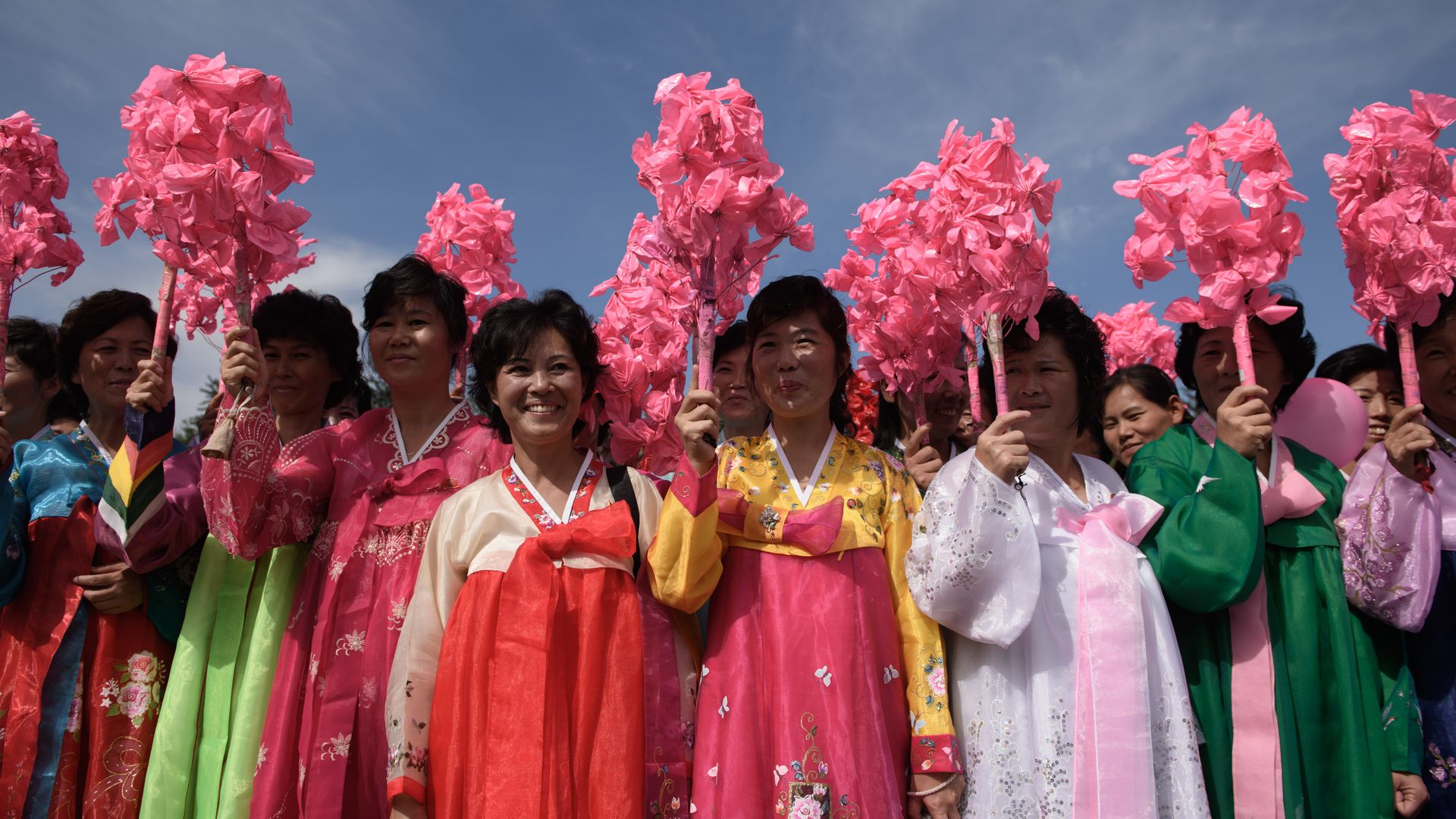 A new Human Rights Watch report released this week uncovers rampant sexual assault throughout North Korea.
Why it matters: While it's not entirely surprising that the imbalance of power in North Korea is drastic, the report provides a detailed account of what women face in the country, which the report describes as "endemic." According to HRW, which spoke with 54 North Koreans who left the country after 2011, sexual violence has become a "part of ordinary life."
The details: One of the women they interviewed, Oh Jung Hee who worked in trade, told HRW that men consider women "[sex] toys," and women "cannot survive without having men with power near them."
Women in North Korea are "socialized to feel powerless, to demand accountability for sexual abuse and violence, and to feel ashamed when they are victims of abuse," the report says.
Women who work in trading — which is an increasingly female-dominated industry — experience a higher risk of abuse and harassment. The women interviewed by HRW said the only way to avoid it is "give up hopes of expanding one's business and barely scrape by, be born to a powerful father with money and connections, marry a man with power, or become close to one."
The big picture: While the #MeToo movement is re-shaping the conversation about sexual assault and harassment around the rest of the world, it hasn't even scratched the surface in North Korea, where women are continuing to suffer under a brutal dictatorship with no end in sight.
Go deeper