5. Revealed: October 2016 emails between Steve Bannon and Roger Stone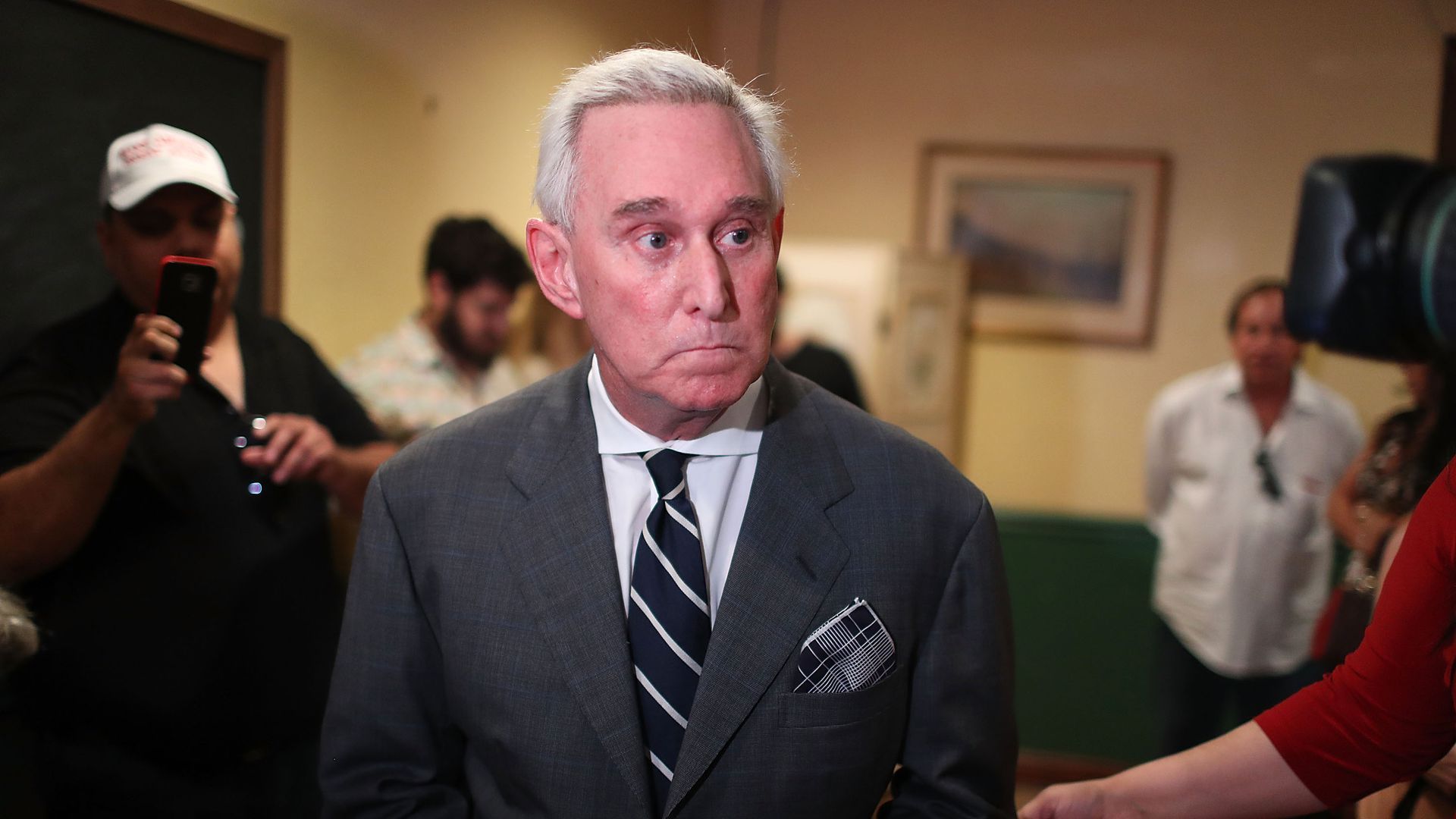 Emails obtained by the New York Times show Trump campaign chairman Steve Bannon communicated with political operative Roger Stone in October 2016 about Julian Assange's publicly announced plan to release information related to the 2016 presidential election.
Why it matters: Stone is under scrutiny by special counsel Robert Mueller over allegations he knew about WikiLeaks' plans to release Russian-hacked emails intended to damage the Democratic Party and Hillary Clinton's campaign. Per CNN, Bannon was interviewed by Mueller's team last week for at least the third time and was reportedly asked about comments Stone had made about WikiLeaks in 2016.
Details about the emails:
The day before a scheduled Assange press conference, Matthew Boyle, the Washington editor of right-wing news site Breitbart News, emailed Stone, who stated that Assange's information would be good and complained that Bannon often failed to call him back.
Boyle then emailed Bannon, who co-founded Breitbart, to get in touch with Stone, suggesting he "clearly he knows what Assange has." Bannon responded that he's "got important stuff to worry about."
The next day, after Assange's press conference during which he announced his plans to release information related to the 2016 election, Bannon emailed Stone. Stone said Assange feared for his safety, but that he would be releasing "a load" of documents every week going forward.
In the final emails, Stone states that he doesn't know if the Clintons cut a deal with Assange and asked Bannon to have billionaire Republican donor Rebekah Mercer send money to his 501(c)(4) group — a type of political organization structured to conceal the identity of its donors, per the Times.
P.S. ... In an op-ed in the Daily Caller published today, Stone wrote that his claim that Assange would release documents every week was based on publicly available information and alleged that Bannon had leaked the emails out of personal "animus."
"What I am guilty of is using publicly available information and a solid tip to bluff, posture, hype and punk Democrats on Twitter. This is called 'politics.' It's not illegal."
Go deeper