4. First signs of a U.S. shift on the war in Yemen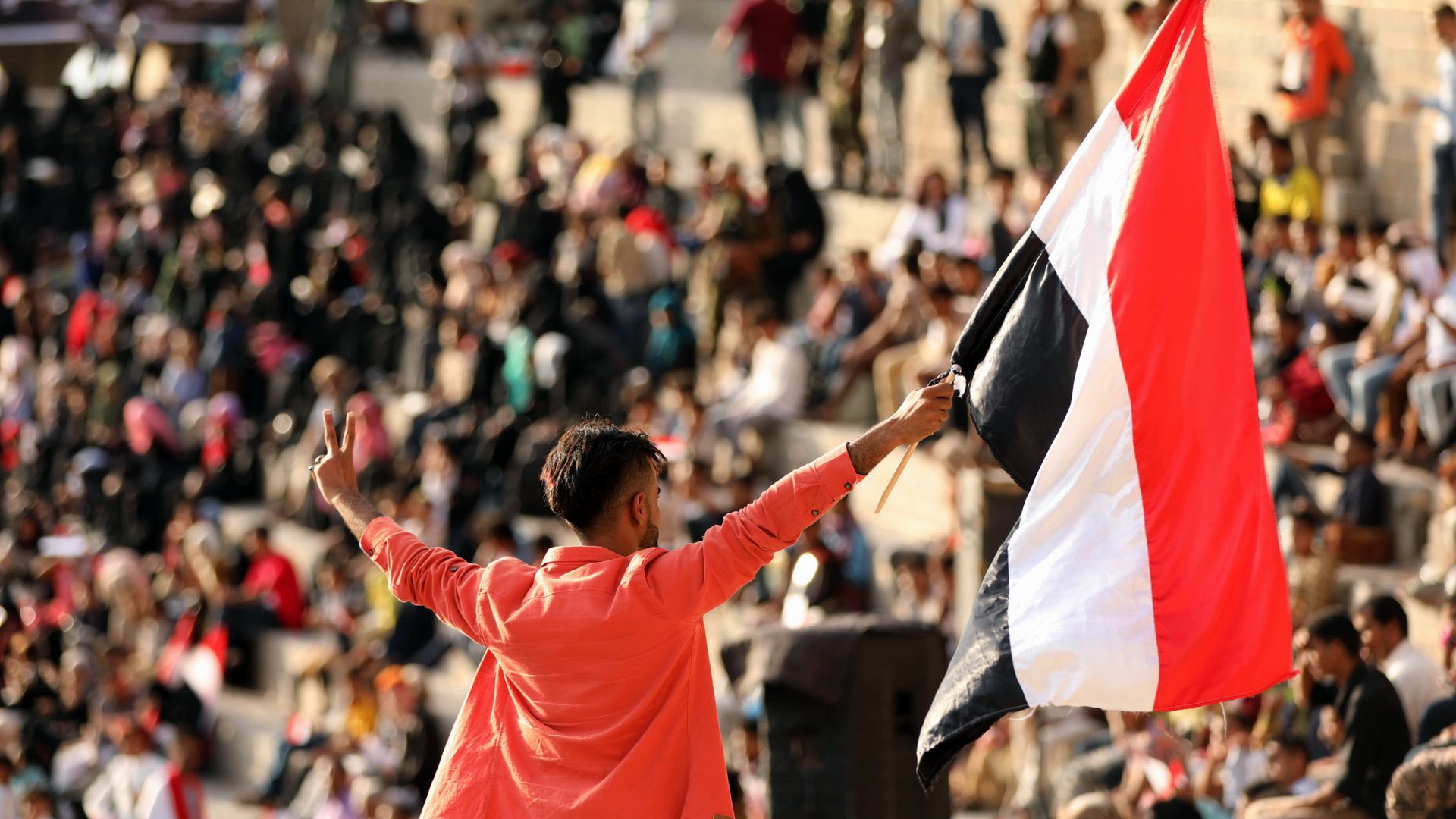 Experts tell Axios the call from Secretaries Mattis and Pompeo this week for a cease-fire in Yemen within 30 days could change the direction of the war, but only if followed by more significant steps.
Between the lines: The war in Yemen has torn the country apart, and pressure has been mounting on the Trump administration to reconsider its support for the Saudi-led coalition fighting Iran-backed Houthi rebels. Those cries were mostly ignored until the killing of journalist Jamal Khashoggi by Saudi agents, an event that raised significant questions about the U.S.-Saudi relationship. It's still unclear, though, whether the recent statements signal a lasting shift in the U.S. approach to the war.
What they're saying:
Bruce Riedel, director of the Brookings Intelligence Projectand longtime CIA employee: "This is an important change in American policy, calling for an end to hostilities, but it is only a first step. The administration will need to follow up with a robust effort to press the Saudis to end the war with or without the Houthis cooperating."
Perry Cammack, a former State Department official and fellow at the Carnegie Endowment for International Peace: "The 30-day Mattis and Pompeo ultimatum is highly welcome and long overdue. The considerable military, logistical and intelligence support the Trump administration provides to Saudi Arabia gives it considerable leverage at a moment when the despicable murder of Jamal Khashoggi has back-footed Saudi crown prince Mohammed bin Salman. But is President Trump willing to use this leverage to force a change [in] Saudi calculations?"
Aaron David Miller, Middle East Program Director at the Wilson Center: "Seriousness and breakthrough in U.S. policy on Yemen depends on how much leverage we're prepared to use. ... Ending air war will buy time for talking and save lives. It will not settle the crisis or fix Yemen."
Robert Jordan, former U.S. ambassador to Saudi Arabia and Diplomat in Residence at Southern Methodist University: "[The Mattis and Pompeo statements] suggest that American patience with this war has almost run out. ... [The Saudis] have less leverage, however, right now than they've had recently because of the Khashoggi episode. ... The war is a major embarrassment to the Crown Prince. He has a lot invested here, and at some point they can have a peace conference and declare victory, but they're going to have to give the Houthis some kind of political rights."
Go deeper:
Go deeper