Republican ad hits Florida Democrat on coal, climate change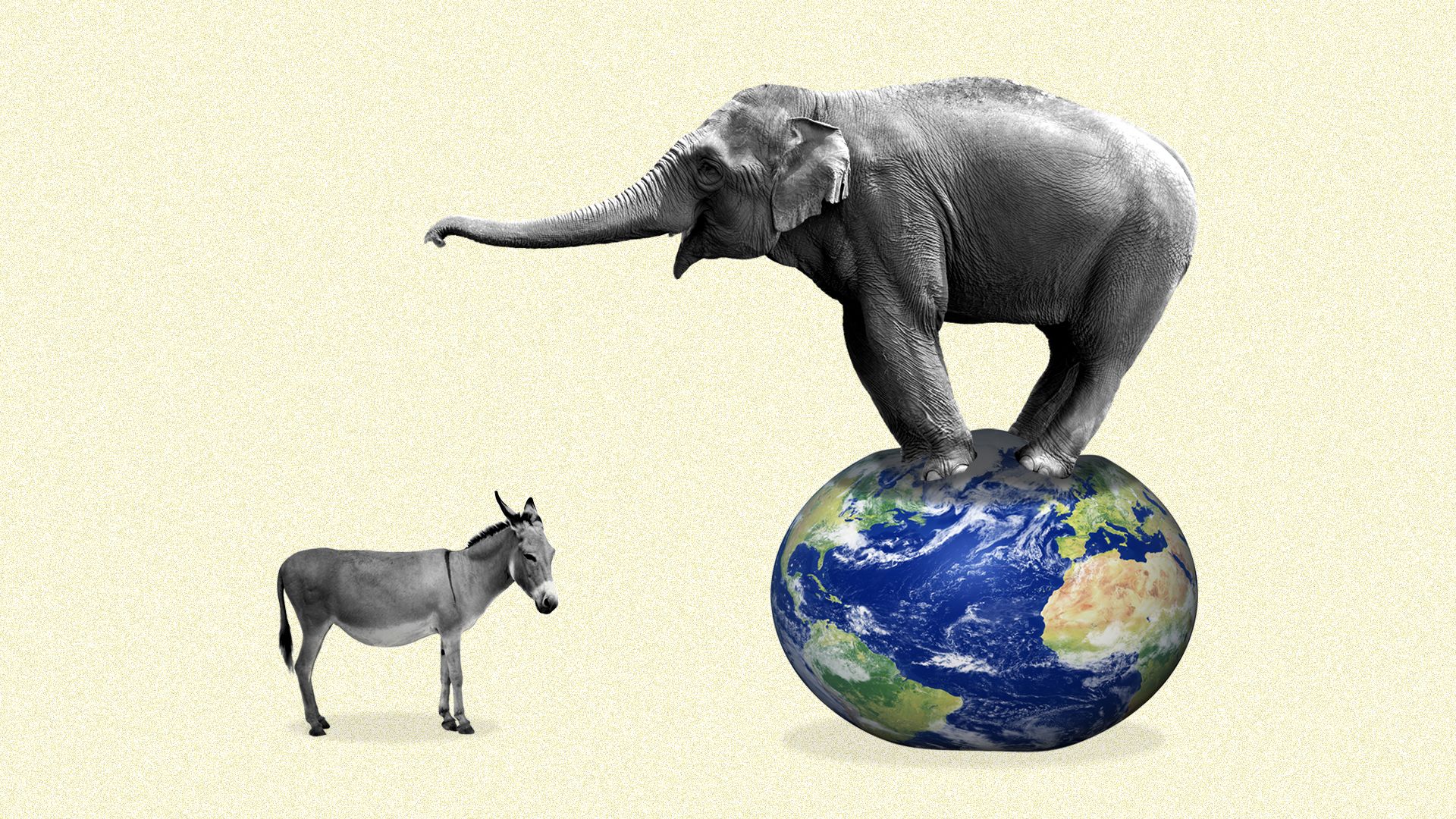 Things have turned upside down in the closely-watched House race on the tip of Florida: Republicans are running an advertisement alleging that Democratic candidate Debbie Mucarsel-Powell is beholden to "dirty coal money" and is blocking action on climate change.
Why it matters: The ad shows how climate change is becoming a political concern for the GOP in a district experiencing the real-world effects of it through more frequent flooding. It's also one of the starkest examples of how climate and environmental issues are resonating a bit more this election than previous ones.
Driving the news: The race at hand is the swing district currently represented by two-term Republican Congressman Carlos Curbelo, who has parted from most of his GOP colleagues to introduce legislation taxing carbon emissions. Polling shows the race between him and Mucarsel-Powell is a toss-up.
The details: A narrator in the ad, sponsored by the National Republican Congressional Committee, says Mucarsel-Powell's campaign is "flooded with dirty coal money. The very polluters that threaten our way of life in the Keys." His voice is set against a CNN article headline: "The Florida Keys...at risk...as a result of climate change."
Reality check: The ad doesn't specify what "coal money" Mucarsel-Powell is tied to. It could be referring to money that billionaire activist Tom Steyer made years ago in hedge funds that invested in coal, according to the NRCC website.
But that's a stretch at best. Steyer is not affiliated with that hedge fund anymore, and he's an ardent environmentalist opposed to all fossil fuels.
For the record: Requests for comment to the NRCC weren't returned.
The big picture: The ad shows how electoral maneuvering is out of touch with reality.
The Republican Party has overwhelmingly opposed action on climate change in Washington while backing fossil-fuel interests. Democrats have to varying degrees tried (but failed) to pursue policy in this area.
Curbelo is an exception to the GOP, while Mucarsel-Powell has indicated she'll likely support most climate and environmental policies the Democratic Party is pushing.
"The ad shows how important climate change has become in this race. Of course, it's deeply cynical for the campaign arm of the House Republicans — who have blocked climate action at every turn — to run an ad claiming someone is for dirty energy. They should be running positive ads about Congressman Curbelo's very constructive record on climate solutions, instead of misleading negative attacks on his opponent."
— Joe Bonfiglio, president of the Environmental Defense Fund Action Fund
EDF is one of the few environmental groups supporting Curbelo, while most others are backing Mucarsel-Powell.
Go deeper:
Go deeper