Tough U.S. measures seek to stem Chinese espionage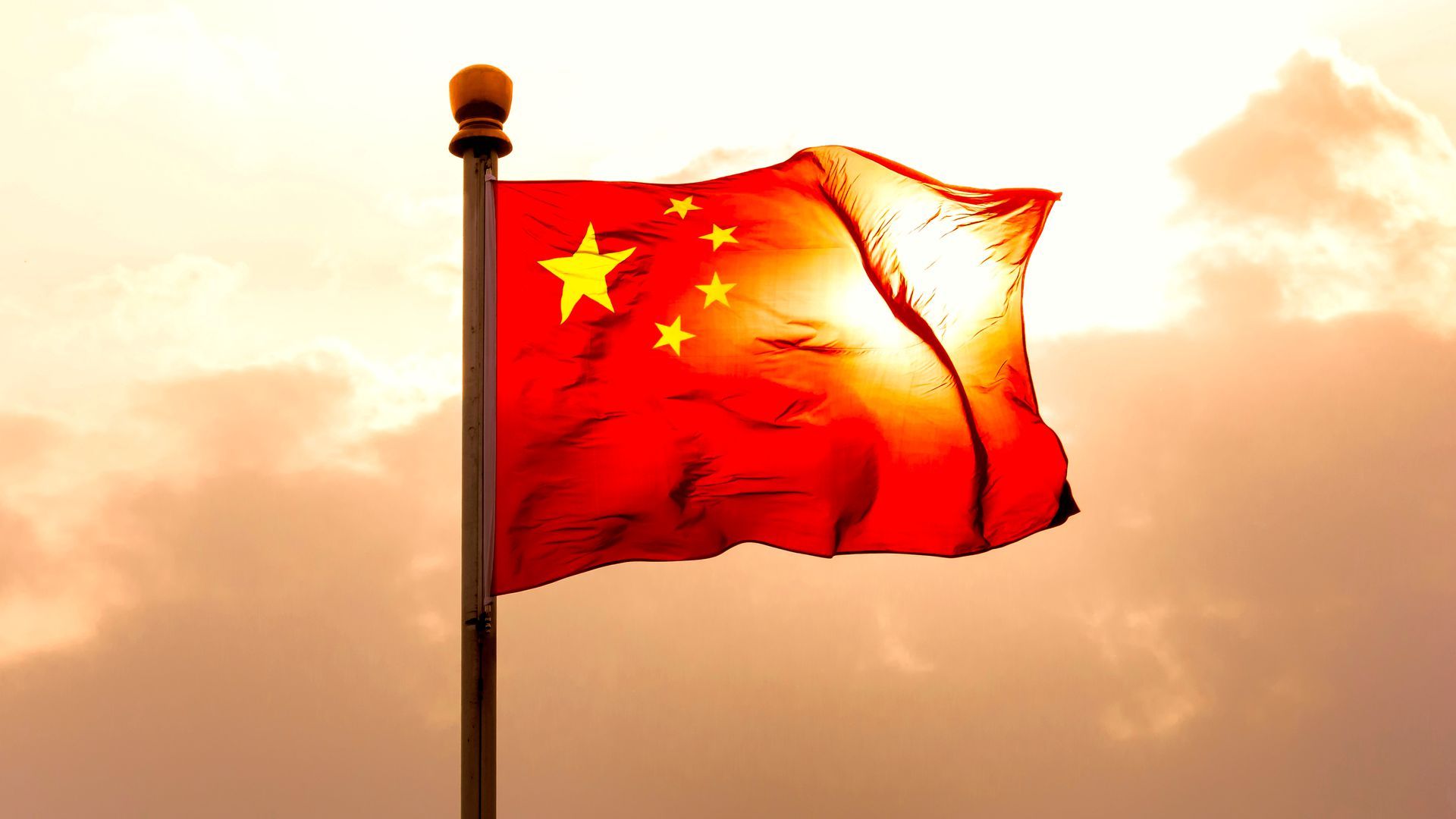 This week the United States made two big moves against China in response to Beijing's alleged government-orchestrated theft of intellectual property. Experts believe there will be more U.S. measures to come.
Why it matters: This is a sea change in how Washington deals with China. China is thought to have stolen billions of dollars in intellectual property from U.S. firms over more than a decade through hacking and human sources. The U.S. has never gone all-in on retaliation.
What they're saying: "China is surprised. They never thought we would wake up and push back," said James Lewis, who formerly led the Commerce Department's effort to fight Chinese espionage in the tech industry.
The two big U.S. moves:
These aren't isolated actions.
The big picture: U.S. experts charge that China has hacked into U.S. companies to steal anything and everything that could build up its tech industry without having to spend money on research and development.
Micron, the U.S. competitor to Fujian Jinhua, has long complained about theft by that firm.
Obama's Justice Department did indict a handful of Chinese hackers and developed an agreement with Bejing that economic espionage would be out of bounds, but China stopped abiding by the deal after Obama left office.
The posture dating back to the George W. Bush administration has largely been to treat China as more of an inconvenience than a threat.
"Preventing more theft has to be an all-in strategy. For the past 15 years, our strategy has been to ask 'pretty please.' It's time to try something else," said Dmitri Alperovitch, co-founder of CrowdStrike, a security firm that companies often bring in to keep China out.
CrowdStrike has seen a steady uptick in Chinese economic espionage since January.
The prognosis: Alperovitch, who has seen the ebbs and flows of Chinese hacking after past attempts to curtail it, thinks that the broad strategy behind these two U.S. moves will work. But he believes Beijing officials would need more U.S. actions and "more pain" before they yield.
"The key thing people need to understand is that this is one step in what will take many steps," he said.
Lewis, a senior vice president at the Center for Strategic and International Studies, sees "endless opportunities" for future embargoes and charges if the administration is committed to confronting China.
But he also questions whether the Trump administration will know how to play a strong hand. Just a few months ago, when the Department of Commerce placed severe sanctions on telecom equipment maker ZTE, Trump softened the penalty without getting Chinese concessions in return.
The White House isn't out from under ZTE's shadow, even with these actions.
Sen. Chris Van Hollen (D-Md.), a hawk during the ZTE dust-up, called the indictments "a step in the right direction" but pointed to the ZTE "sweetheart deal" as a sign that the Trump administration might not effectively hold China accountable.
Go deeper:
Editor's note: This story has been updated with an additional quote from Crowdstrike's Dmitri Alperovitch for clarity.
Go deeper