2. The changes at stake ahead of the 2018 midterm elections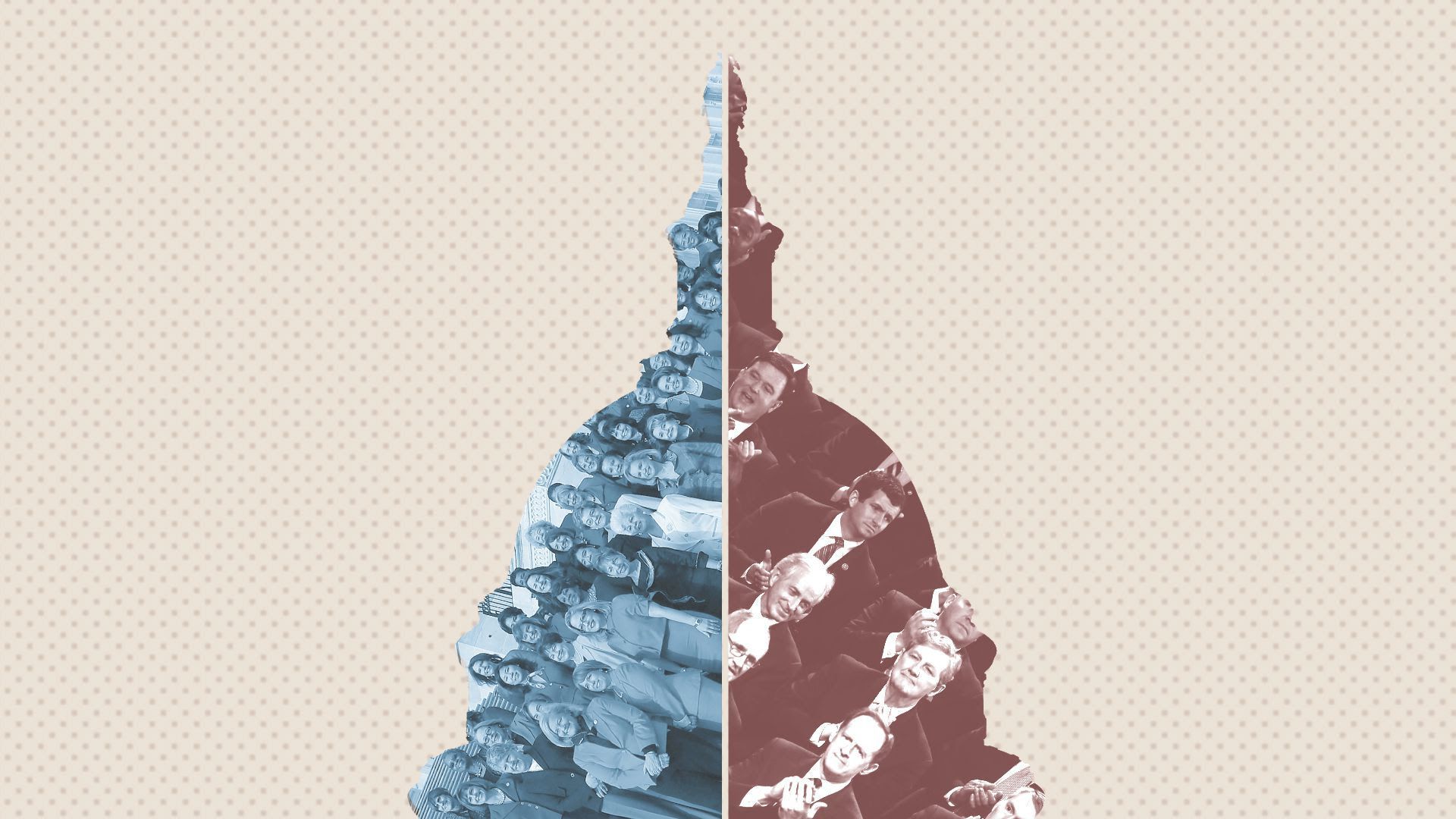 The collision of demographics, increased party ideology and broader trends like #MeToo has the 2018 midterms set to make history, and the point of that spear will be in the House.
Driving the news: Democrats have been increasingly diverse in recent decades, a trend that has gradually been matched with more political representation.
At stake on Tuesday:
The share of white men among House Democrats could fall to a record low of 37%, Cook Political Report analyst David Wasserman told the AP.
"[F]or the first time, less than half the Democratic candidates for the House are white men, and the Democrats are poised to send the first Native American and Muslim-American women to the House." [AP]
Between the lines, via Axios' Alexi McCammond: The Democratic Party says more explicitly and specifically that they care about identity and diversity and representation, so they tend to have more resources to try to fix these imbalances.
By the numbers, per the AP.
"Democrats have nominated more than 180 female [House] candidates... But while voters could send more than 100 of them to victory, Republicans could have fewer women than now in their ranks next year due to retirements and tough races, according to election analysts.
"Overall, nearly 9 in 10 House Republicans will be white menwhen the new Congress convenes in January."
"House Republicans now count just over a dozen minority members... Meanwhile, African-American, Latino and Asian-American lawmakers make up almost half the House Democratic caucus."
What's next: Roughly 700 millennials, mostly Democrats, are running for the ~6,000 state legislative seats up in 2018, Axios' Khorri Atkinson reports.
Go deeper