Smarter Faster Revolution: UCLA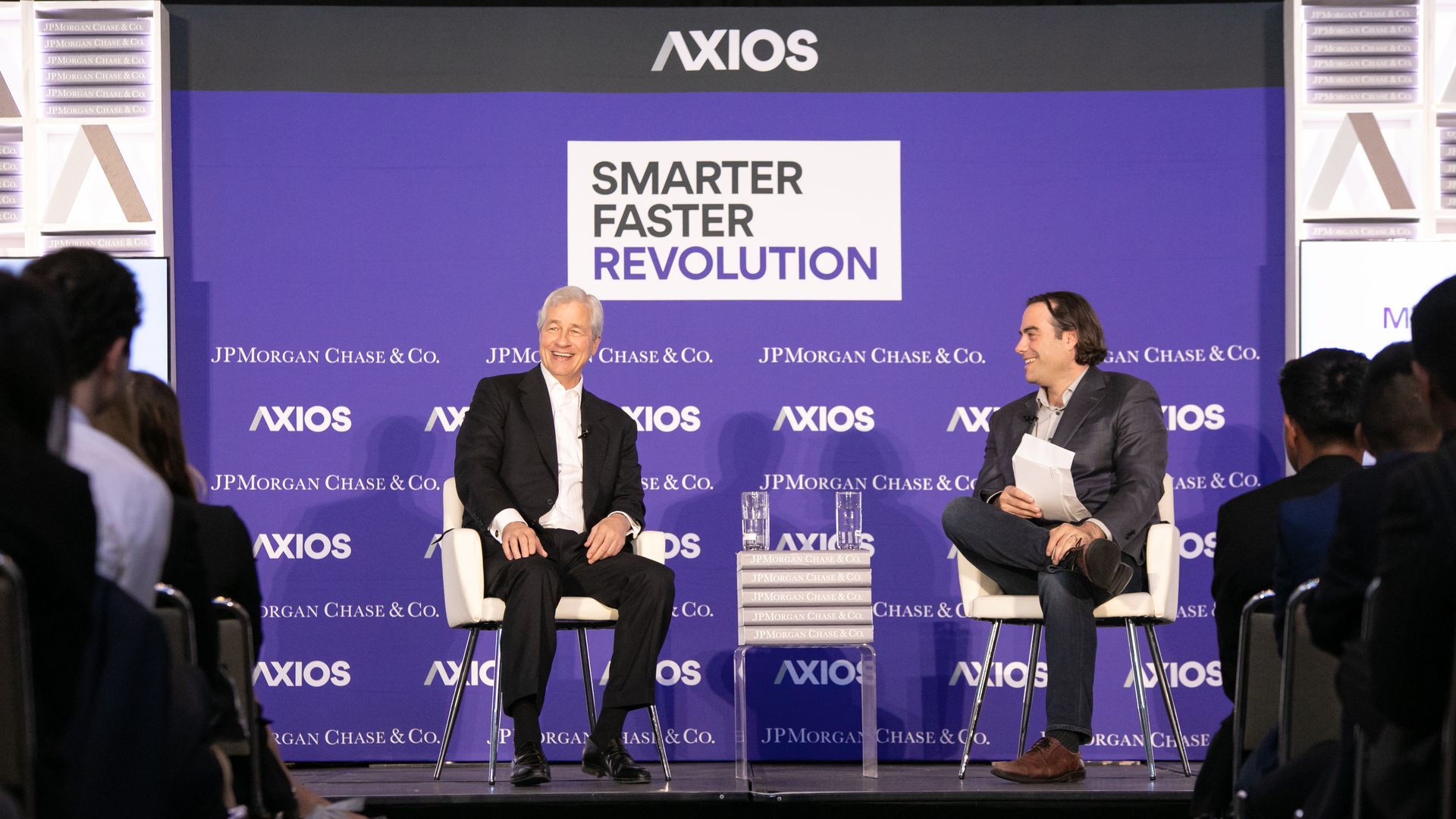 Tuesday morning, Axios' Dan Primack hosted the seventh leg of our Smarter Faster Revolution college tour. For our first stop out west, he was joined by business leaders to discuss the forces transforming the workplace and how they will impact soon-to-be college grads.
Why it matters: These industry leaders gave UCLA students their perspective on how jobs are evolving, what they can expect and how they can succeed upon entering the workforce.
JPMorgan Chase & Co. CEO Jamie Dimon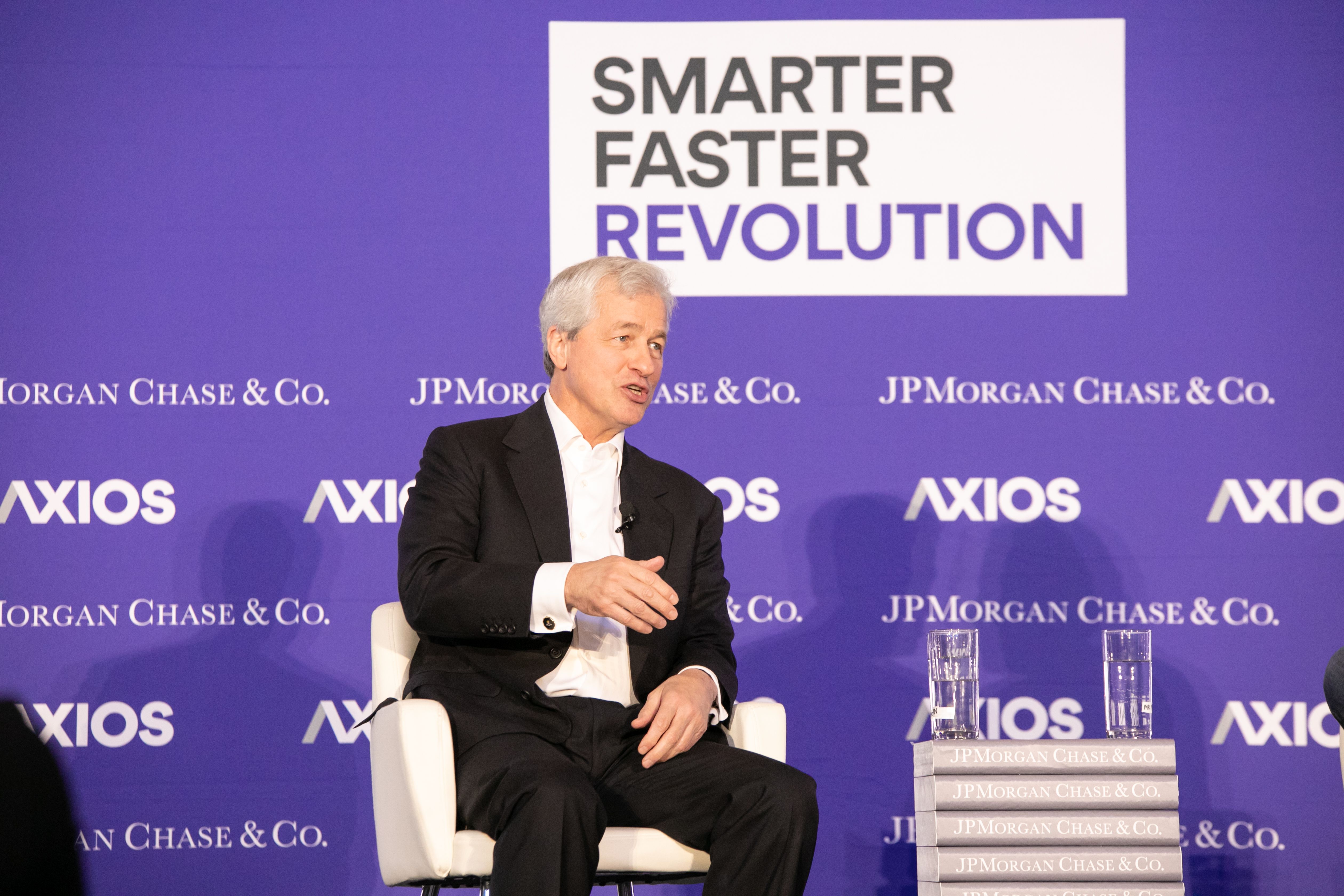 Technology's the best thing that ever happened to mankind.
— Jamie Dimon, CEO of JPMorgan Chase & Co.
Primack unpacked Dimon's notably optimistic view of the future, discussing what will, won't and should change in terms of automation, technology and education.
What will change ...
"Jobs morph. If you look at a trading floor today ... half the people are sales and traders, whereas before it was 100% sales and traders. Things change over time and usually for the better. "
"As these things get better, maybe your kids will be working three and a half days a week."
What won't change ...
"You're not going to automate mankind."
"Technology's involved in everything we do. That's been true my whole life, it's just more now and faster now."
What should change ...
"College should change. It's too expensive. It takes too long."
Go deeper: Dan Primack recaps his interview with Jamie Dimon.
WndrCo Managing Partner Jeffrey Katzenberg and Quibi CEO Meg Whitman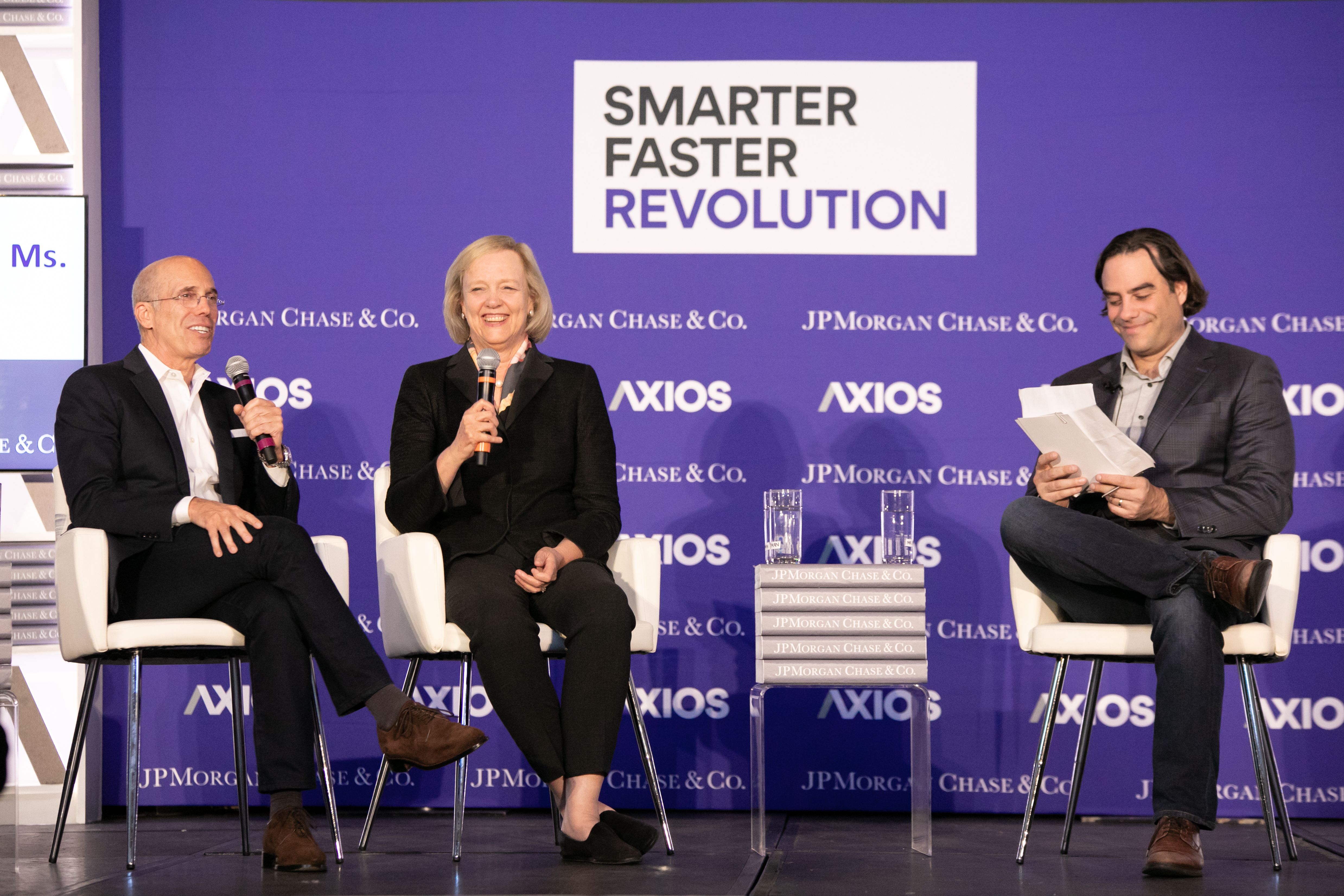 Katzenberg, who is the former CEO of DreamWorks, and Whitman, who is the former CEO of eBay, discussed their new media venture Quibi, their views on the media and tech industries, and their advice to students looking to start a business.
How Quibi is rethinking content, according to Katzenberg: "It's combining the two-to-three-hour length of a movie with the serialized nature of television in episodes that are less than 10 minutes long and can be watched on the go."
What a company needs to succeed, according to Whitman: "A white space in consumer behavior, a sustainable competitive advantage, significant enterprise value creation and wind behind your back."
Choose the job, not the city, according to Whitman. "Silicon Valley is ground zero for tech, but you're starting to see momentum in other cities. Look at the different companies you could join and join the one that's the best fit and go to that city."
Editor's note: WndrCo is an investor in Axios.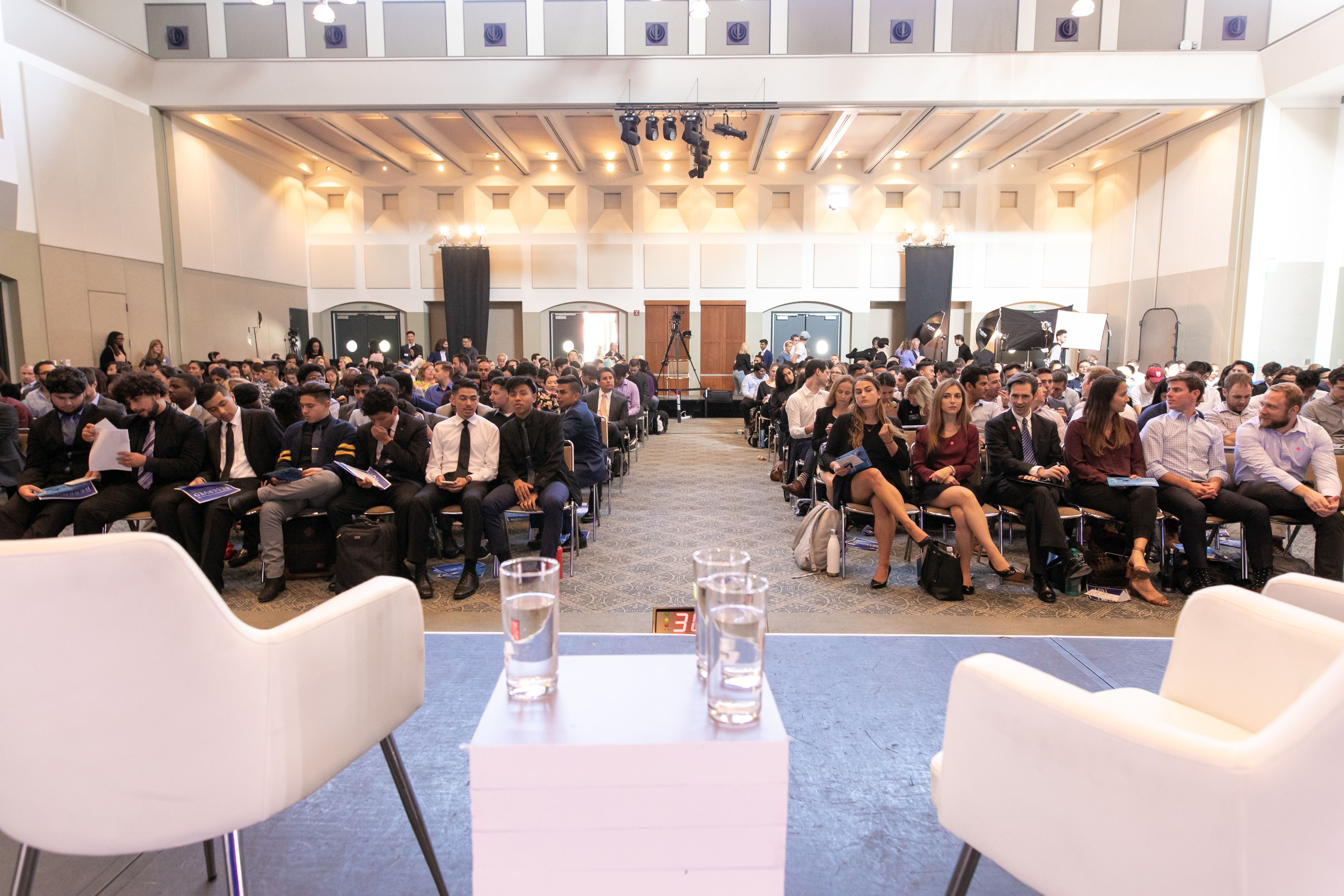 Next stop: Columbus State Community College, Nov. 15!
Thank you JPMorgan Chase & Co. for sponsoring this event.
Go deeper