Feds are ready to claw back billions from Medicare insurers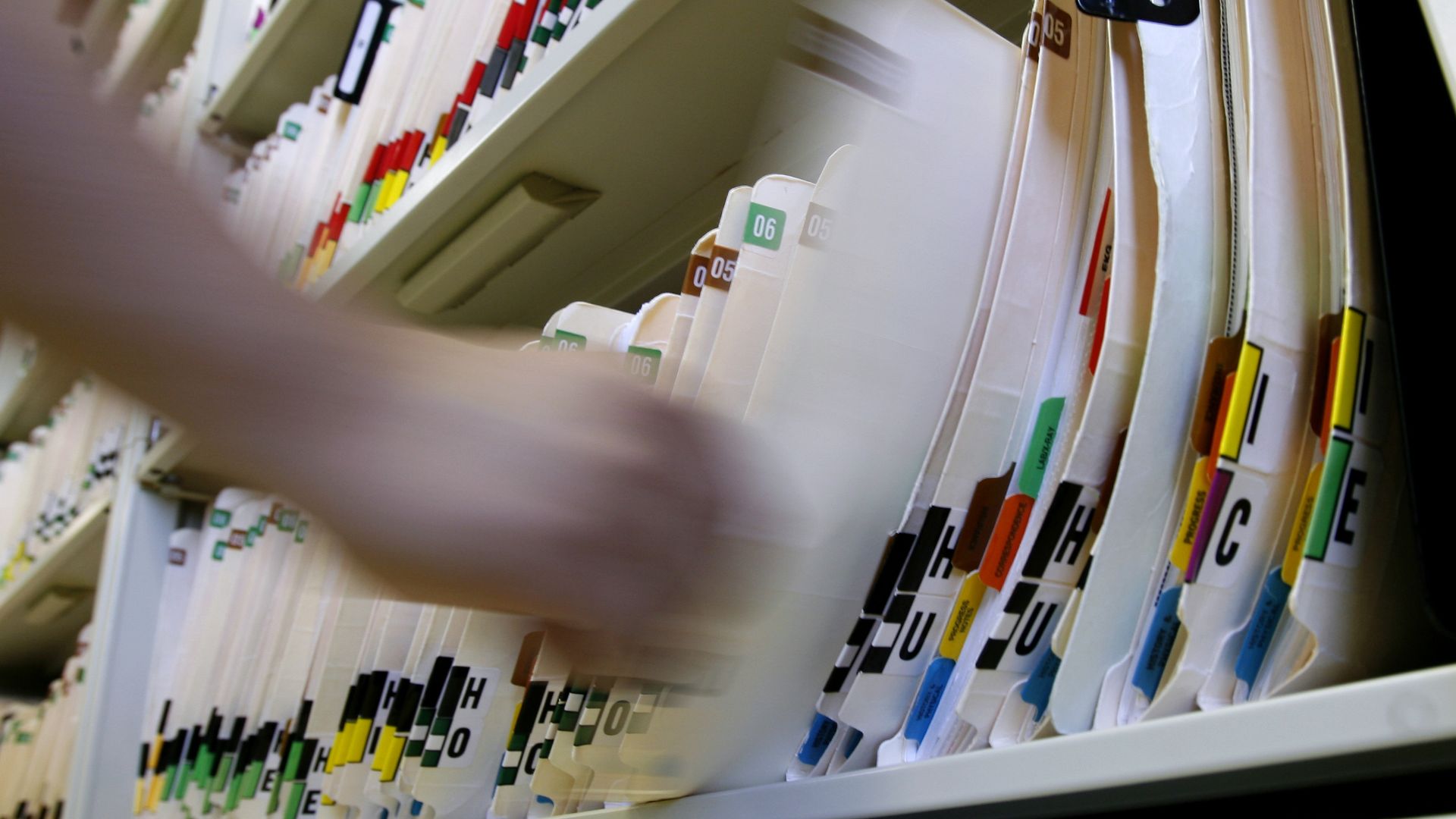 The Centers for Medicare & Medicaid Services is ready to charge ahead with broad audits of Medicare Advantage plans, which could result in companies paying back billions of taxpayers dollars to the federal government.
The big picture: The threat of these federal audits has existed for several years, but the audits haven't led to large clawbacks yet. CMS now has an estimate of those improper payments to insurers: almost $14.4 billion in 2017, or 7% of Medicare Advantage spending from that year.
How it works: The federal government pays Medicare Advantage companies monthly amounts based on how sick their enrollees are. Insurers code the conditions people have, and the more health problems someone has, the more insurers get paid.
But regulators are conducting "risk adjustment data validation" (RADV) audits that compare patient medical codes submitted by health insurers with the actual codes that doctors put in patient medical records.
The goal is to see if Medicare Advantage insurers are exaggerating people's health conditions to get higher payments.
An investigation from the Center for Public Integrity detailed how the industry has manipulated these so-called "risk scores."
Driving the news: New proposed regulations lay out the federal government's legal authority for the audits.
CMS says it will audit the diagnoses of about 200 people in any given health plan and then extrapolate the results across the insurer's entire Medicare Advantage population — leading to potentially large clawbacks for insurers that improperly code conditions.
An accompanying federal analysis separately found that coding errors in the traditional Medicare program have no bearing on how Medicare Advantage insurers are paid, and thus RADV audits should not adjust for those discrepancies. The analysis, in essence, pokes a hole in a recent federal ruling that favored insurers.
The bottom line: CMS appears ready to step on the gas and recoup money it believes the industry has bilked from taxpayers. Health insurers have long been frightened of RADV audits — every major publicly traded insurer lists the audits as a top "risk factor" in their annual filings to investors.
"CMS has a strong requirement to ensure accuracy of payments because of the magnitude of dollars flying around," said Jessica Smith, a consultant at Gorman Health Group who studies risk adjustment.
Between the lines: Health insurers have successfully fought off or watered down these audits since they were first proposed. The industry almost certainly will work to weaken any final regulation.
America's Health Insurance Plans — the industry's leading lobbying group, which has made Medicare Advantage a priority as more insurers rely on the program for revenue — has already warned the audits must be "sound" and "legally appropriate."
Go deeper